Will Jennette McCurdy Ever Return To Acting?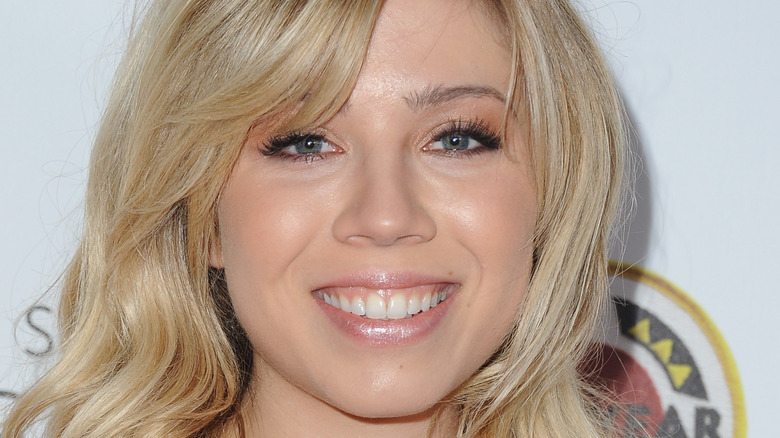 Jon Kopaloff/Getty Images
"Sam & Cat" star Jennette McCurdy had already taken a three-year hiatus from acting in 2021 when she explained her on-screen absence. On her "Empty Inside" podcast, she confessed that she never really felt comfortable acting, revealing that it was something her mother started pushing her to do when she was a young child, per E!. Because it provided her family with financial stability, McCurdy stuck with it.
While she hated how nervous performing made her, it would take a cathartic loss to make her finally decide that it was time to leave Hollywood behind. "I ultimately quit after my mom passed away because with her death, kind of died a lot of her ideas for my life," said McCurdy. In 2022, her mom's death provided the jumping-off point for her memoir "I'm Glad My Mom Died," which explores her struggle with an eating disorder and the years of cruel treatment that she suffered at the hands of her domineering mother. Instead of working on the "iCarly" revival with her former castmates, McCurdy went to work promoting the memoir, which topped The New York Times Best Sellers List. Writing had always been a dream of hers, and she told Vogue of the book's success, "It's meaningful to me in a way that I haven't experienced in my previous career."
But while McCurdy fans have enjoyed reading her humorous take on her harrowing experiences, is there any chance that they'll ever laugh at some fresh on-screen antics from the star?
What role could bring Jennette McCurdy out of early acting retirement?
In an interview with The Guardian, Jennette McCurdy recalled how her manipulative mother reacted when she told her she no longer wanted to act. At the time, the "iCarly" star was still a child. "She started screaming, tears flowing down her face," said McCurdy. "She immediately went into hysteria, which was how she often met resistance." The behavior kept McCurdy from talking about the possibility of quitting again. But when her mom died, she stepped away from the camera and began the long process of separating her true identity from the one crafted by her parent. Writing her memoir became part of that process, and it might be what motivates McCurdy to act again.
On "Empty Inside," McCurdy said she was never a fan of the Nickelodeon shows that won her a fanbase of young viewers. "I actually really resented my life because I didn't like the projects that I was a part of," she confessed, per People. But thanks to the positive experience of writing her book, she thinks dipping her toe back in the acting waters might be another step in her healing process — and who better to create a role that she's comfortable playing than McCurdy herself? "I'm now at this place where there might be a way for me to write a role for myself or something where I can heal my relationship with acting," she told Vanity Fair.
Jennette McCurdy would like to see her book adapted for the screen
Before Jennette McCurdy poured her heart out in the pages of "I'm Glad My Mom Died," she took to the stage to tell her story in a one-woman show with the same name. When Vogue asked if she would like to use the screen as another medium to share her experiences with the world, she said, "I'm open to possibilities. I'm really trying to just be present with all the exciting things that are happening right now, but if you have the number of the CEO of Universal Studios, I don't know who that is, but text it to me."
Due to her own traumatic experiences with childhood stardom, McCurdy told Time that measures would have to be taken to protect a child actor playing a younger version of herself, like having a child psychologist on set. She also had some advice for adults in the entertainment industry who work with young stars: "Talk to her like she's a person, while also respecting that she's a child."
While McCurdy is more open to the idea of returning to acting than she once was, she told The Hollywood Reporter that she's more interested in continuing to write and trying her hand at directing. "That's my main passion and what I'm most interested in," she revealed. So who knows? Maybe she'll be the one to adapt her book into a screenplay and bring it to life.