Whatever Happened To LeVar Burton Of Reading Rainbow?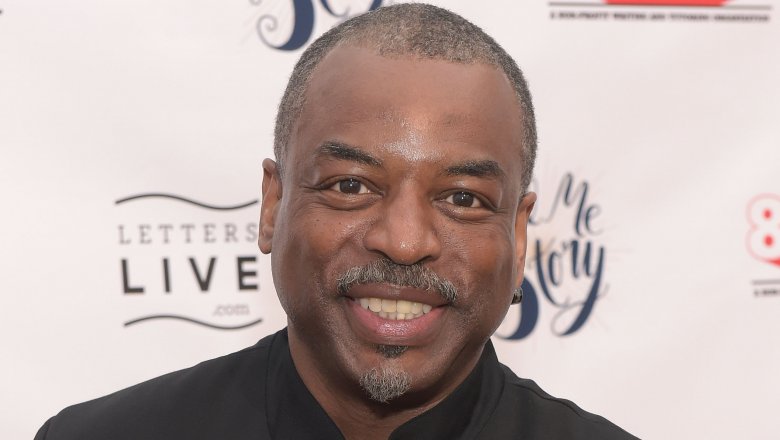 Getty Images
LeVar Burton is one of those comforting figures from childhood whose mere presence on the screen can instantly send us back to our innocent youth. From 1983 to 2006, he hosted PBS's Reading Rainbow, a kids' show all about the wonders and delights of books. Burton was also well-known and well-liked for his role as Geordi La Forge on Star Trek: The Next Generation and as Kunta Kinte in the landmark 1977 miniseries Roots. What's Burton, now in his sixties, been up to lately? 
He's done a lot of interesting things and has even more lined up, but as Burton himself would say on Reading Rainbow, you don't have to take our word for it.
He plays 'himself' a lot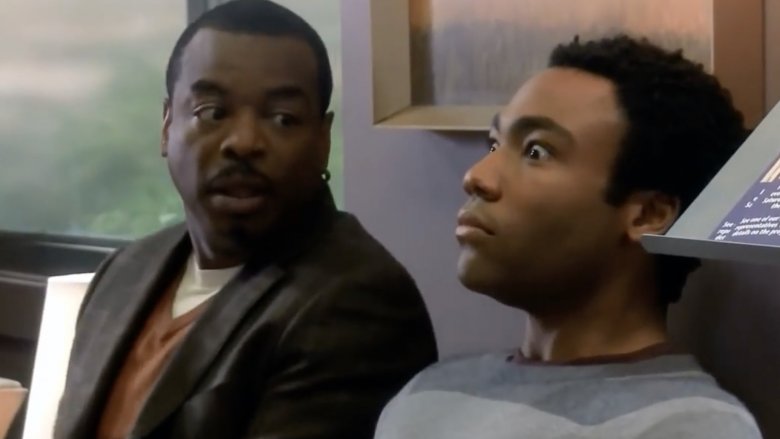 YouTube
Some of the kids that grew up watching Burton on Reading Rainbow and Star Trek: The Next Generation now have TV shows of their own, and they've gone out of their way to cast him. Burton frequently appears on TV sitcoms as a fictionalized version of himself. 
On a 2011 episode of Community, the mean Pierce Hawthorne (Chevy Chase) hires Burton to meet classmate Troy Barnes (Donald Glover), knowing that meeting his idol will overwhelm and upset him. In 2011, Burton joined Star Trek castmate Wil Wheaton on The Big Bang Theory. Sheldon (Jim Parsons) invites Burton to a party, and he shows up, only to back out when he witnesses some weird stuff going down. Burton showed up again to tape a Star Trek flag-themed episode of Sheldon's YouTube series "Fun With Flags."
He read a profanity-laden book for charity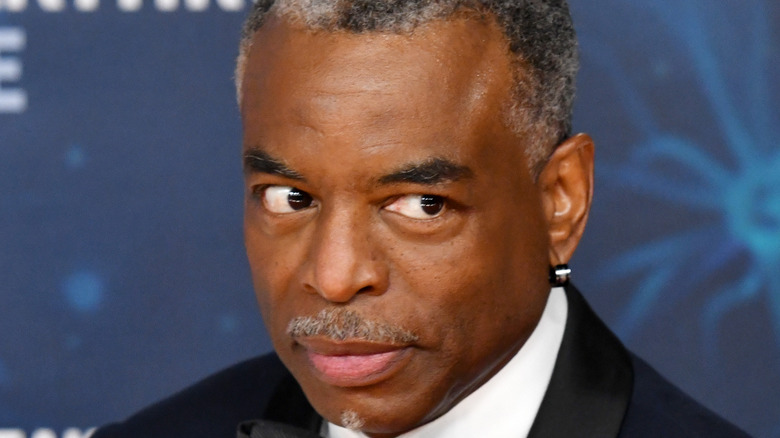 Ian Tuttle/Getty Images
If Burton knows one thing better than any actor out there, it's children's books. He apparently even likes mock kids books. 
Adam Mansbach and Ricardo Cortés's Goodnight, Moon-skewering 2011 book Go the F**k to Sleep has been a massive hit, striking a nerve with parents with its story about a little one who just won't, you know, go the f**k to sleep. Burton got in on the fun in 2014 when he read the book live at a charity event organized by content creation studio Rooster Teeth. The fundraiser for Children's Miracle Network brought in more than $440,000, thanks in large part to Burton's spirited reading. A video of Burton reading the book went viral, of course, racking up more than 1.3 million views and counting.
He starred in an overlooked cable drama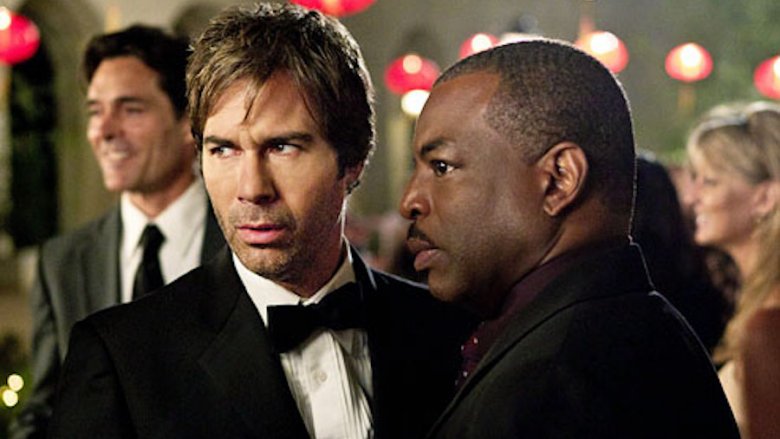 Pinterest
Burton starred on a cable TV drama for three years, but very few people noticed—such is the way of things in the era of "Peak TV," a time when there are so many decent shows to check out that many get lost in the shuffle. 
TNT, which only a few short years ago seemingly broadcast nothing but reruns of The Shawshank Redemption, debuted a quality police procedural in 2012 called Perception. Will & Grace star Eric McCormack portrayed Daniel Pierce, a schizophrenia-stricken neuropsychiatrist who helps the FBI solve crimes. Burton played Paul Haley, Pierce's boss at the college where he teaches. Burton appears in nearly every episode of the show's three-season run.
He has a short-story podcast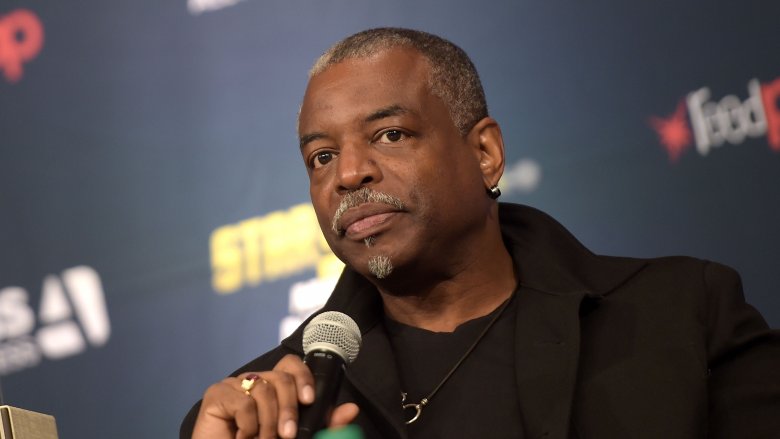 Getty Images
Reading Rainbow may have left the air, but Burton has adapted to the changing media landscape and transitioned his show's celebration of literature and reading into the land of podcasts. In June 2017, he launched LeVar Burton Reads, which is exactly what it sounds like. It's a brief, weekly podcast in which the actor reads really great short stories. Among his picks: "No Man's Guns" by Get Shorty author Elmore Leonard and "Chivalry" by genre fiction master Neil Gaiman. Unlike Reading Rainbow, this project is aimed squarely at adults.
He said some stuff he shouldn't have said when Philip Seymour Hoffman died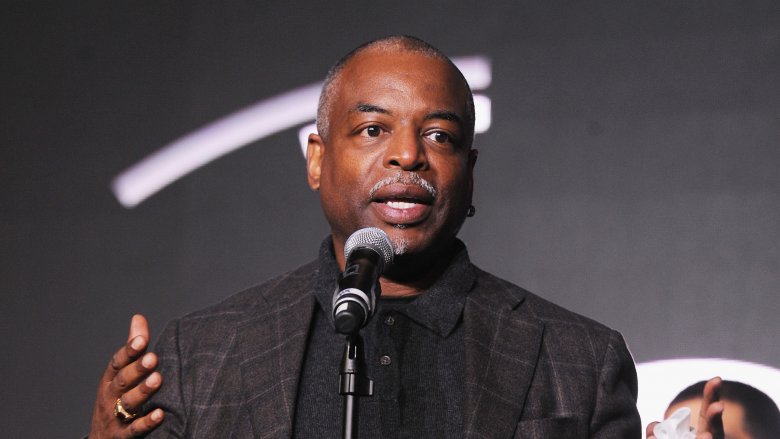 Getty Images
Academy Award-winning actor Philip Seymour Hoffman shockingly died in February 2014 at just 46 years old. A report from the New York medical examiner's office ruled that Hoffman's death resulted from a lethal combination of heroin, cocaine, and other drugs. What does any of this have to do with Burton? 
Well, shortly after the news of Hoffman's death went public, so did the ghastly nugget of information that when Hoffman's body was discovered, he still had a needle in his arm. Burton, in a rare moment of tackiness, made some crude comments on Twitter: "Damn, #PSH was SO talented! However, if Y'all should find me dead with a needle in my arm, in my underwear... please put my pants on." In another tweet, Burton said, "Not cool is shooting up when you got kids," referring to the fact that Hoffman was a father. 
The next day, Burton issued a mea culpa on Twitter: "I apologize for being insensitive regarding the death of PSH. No excuses, it was wrong! May he rest in Peace!"
People are confusing him with LaVar Ball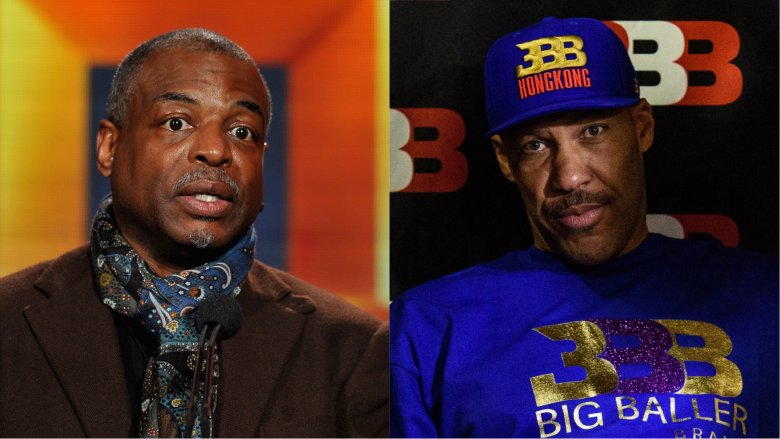 Getty Images
Evidently, a lot of people have room in their heads for only one guy named LeVar (or LaVar.) LaVar Ball is the outspoken father of UCLA stand out and now Los Angeles Laker Lonzo Ball. One of his other sons, LiAngelo Ball, had been slated to play for UCLA, too, but on a trip to China, he was arrested for shoplifting. A minor international incident ensued, but LiAngelo made it back to the States, reportedly after President Donald Trump personally negotiated his release. 
LaVar denied Trump's involvement, telling a reporter, "Don't tell me nothing. Everybody wants to make it seem like he helped me out." That enraged Trump, who then tweeted that LaVar was ungrateful and that he should have left LiAngelo and his accomplices in jail. An online war of words ensued between Trump's supporters and LaVar's supporters, which ensnared LeVar Burton in the crossfire. 
Burton claimed on Twitter to have received hate mail addressed to him, but intended for LaVar. Burton somehow put a humorous spin on the situation, sending out tweets about the nasty messages with the hashtag, #bydhttmwfi, short for his Reading Rainbow catch phrase, "but you don't have to take my word for it."
He was sued for using his Reading Rainbow catch phrase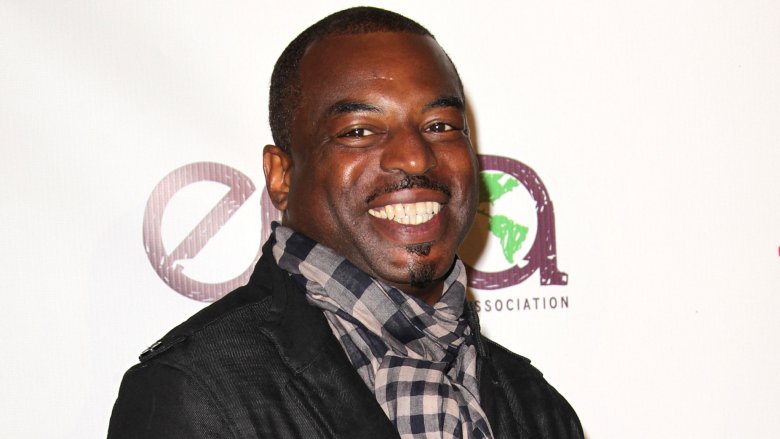 Getty Images
Burton does business (or education, really) under the umbrella company LeVar Burton Kids, formerly titled RRKidz. The "RR" suggested Reading Rainbow, which apparently wasn't cool. 
In August 2017, Buffalo, N.Y. PBS affiliate WNED sued Burton and his company for "theft and extortion." Those are some shocking allegations against the guy everybody loves, so, what exactly did they think Burton did? He allegedly piggybacked on the Reading Rainbow brand, which is the property of WNED. The station claimed Burton violated trademark violations when he called his podcast "Reading Rainbow for adults" and publicly used his Reading Rainbow catch phrase, "but you don't have to take my word for it." 
The lawsuit was settled in October 2017. According to Vulture, the terms are confidential but Burton is allowed to use the famous catch phrase anytime he wants.
You can find him in the Skybrary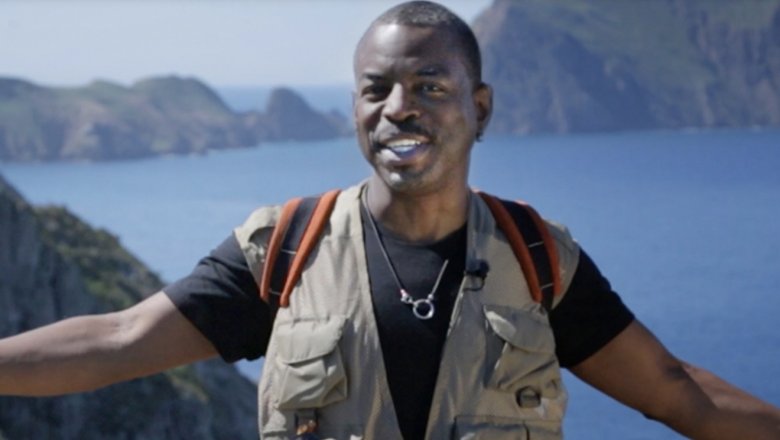 Levar Burton Kids
In 2014, Burton led a crowdfunding drive on Kickstarter to bring back Reading Rainbow in some form. Burton's pitch asked for $1 million to open up access for kids, teachers, and classrooms to the classic PBS show's "library of interactive books and video field trips." 
Burton underestimated the impact of the show and his own popularity because his Kickstarter raised more than $5 million. Part of that massive windfall funded Skybrary, a subscription service where kids (and adults, sure) can read their fill of classic children's books for free or at a very low cost. It's available both to individuals as well as to schools, with content accessible on smartphones, computers, and tablets. The service also features hundreds of educational videos called "Adventures," which find Burton visiting exotic and interesting locales around the world. (In other words, they're basically Burton's old Reading Rainbow hosting segments.)
He made stuff for Star Trek Online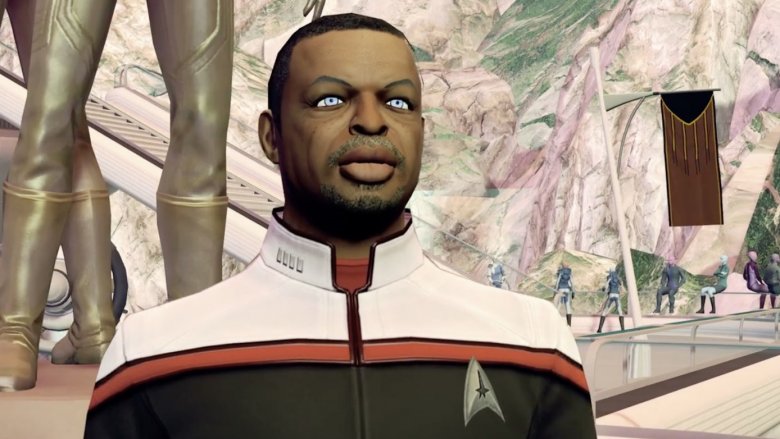 YouTube
Burton has also returned to the other '80's property that made him a TV icon: Star Trek: The Next Generation. Star Trek Online is an immersive online game/experience that takes place in that franchise's particular segment of "space, the final frontier." The game celebrated the 30th anniversary of the debut of Star Trek: The Next Generation with some brand new content, some of which stars Burton. In one segment, players look for a lost starship with the assistance of Geordi La Forge, voiced by Burton. In another segment, La Forge shows up on a colonial planet.