Hailey Bieber Finally Addresses One Burning Question About Her Relationship With Justin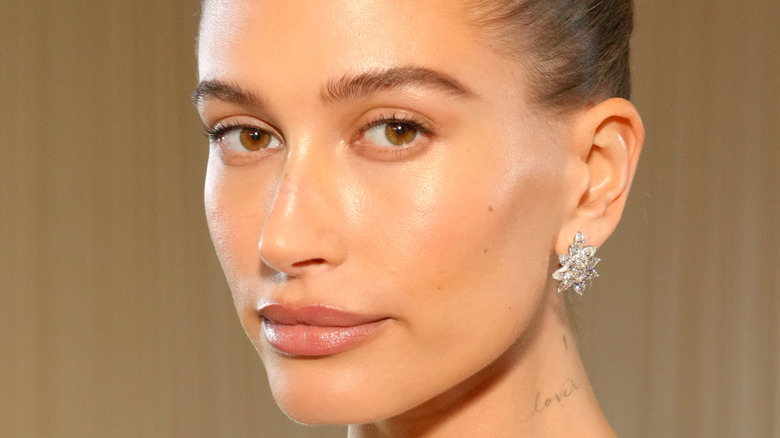 Kevin Mazur/mg22/Getty Images
Justin Bieber has been in the public eye for over a decade, since rising to fame with his floppy hair and 2009 EP, "My World." It wasn't long before Bieber was capturing the hearts of his young fans, with romance being a primary theme of his music. Early in his career, Billboard dubbed him a "tween heartthrob." In an interview with the outlet, a 15-year-old Bieber acknowledged that most of his songs "are about love and stuff that girls can appreciate."
The star clearly knew his audience. With so many of his supporters hoping to one day be Mrs. Bieber, it's no wonder that the singer's high-profile relationships have captured endless media attention. Most notably, he became one-half of "Jelena" — a closely watched, on-again, off-again relationship with Selena Gomez. According to Vogue's recap of the confusing timeline, the pair first got together in 2010 and split for the final time in 2018; a tumultuous eight years for their fans who swore they were #EndGame.
As would be made more clear after the fact that Gomez wasn't Bieber's only on-again, off-again partner throughout this timeline. As Us Weekly reported, the singer was repeatedly linked to the model Hailey Baldwin throughout this time. In July 2018, a few months after his final split from Gomez, Bieber shared a gushing Instagram post about his engagement to Baldwin, but some fans found the timing suspicious.
Fans accused Hailey Bieber of stealing Justin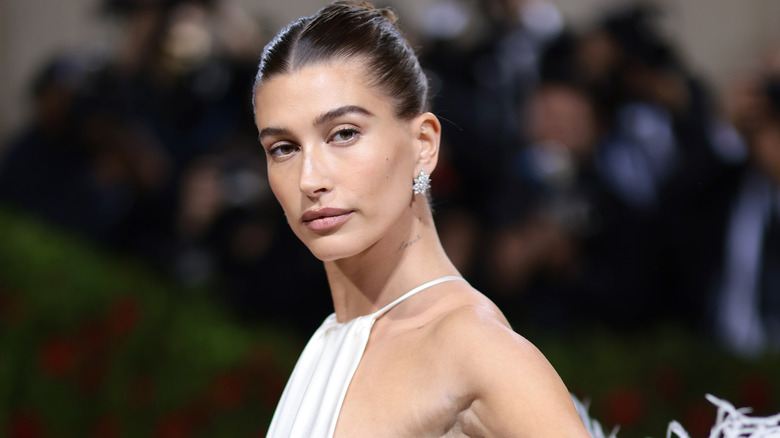 Dimitrios Kambouris/Getty Images
In a preview for an upcoming episode of the "Call Her Daddy" podcast, Hailey Bieber (née Baldwin) sits down with host Alex Cooper to discuss her relationship with Justin Bieber. "Were you ever with Justin romantically at the same time as [Selena]?" Cooper asks. Although the clip doesn't provide Hailey's full answer, it's made clear that she's about to spill some serious tea. "This is so crazy, I've literally never talked about this ever," the model said. "A lot of the hate and perpetuation comes from, like, 'Oh, you stole him!' It's about people knowing the truth."
While some fans wrote that they were "excited to listen," many still had reservations. Once again, the timing seemed slightly off, as Selena Gomez is set to release a documentary in November, as shared by Billboard. One fan predicted, "Scared of what Selena is going to say on her documentary so they're doing damage control beforehand... Anywho." 
It will be interesting to see what Hailey has to say (and if Justin plays any role in Gomez's upcoming production). This is far from the first time the women have been pitted against each other. Cosmopolitan reported that fans chanted "Selena" at the Bieber's as recently as the 2021 Met Gala. It seems that some haven't abandoned hope that there will be one final rendition of Jelena "on-again."