The Real Reason Behind The Big Bang Theory's Ratings Drop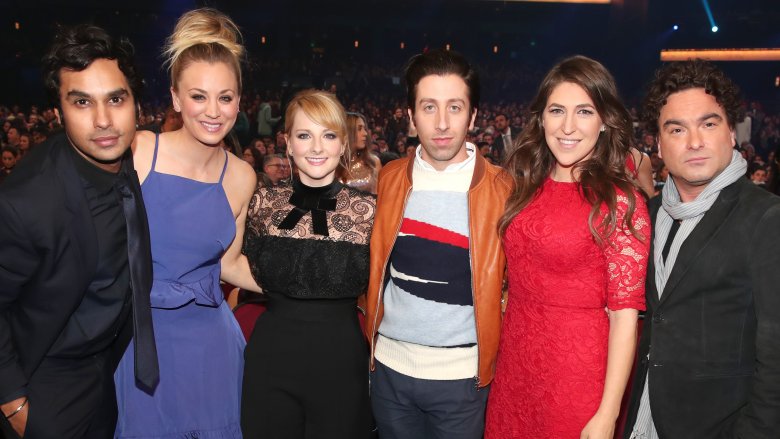 Getty Images
After more than a decade as a CBS primetime stronghold — and as an always-on staple on cable and local networks — The Big Bang Theory remains one of the most popular shows on the air. From the romance between smart aleck Leonard Hofstadter (Johnny Galecki) and his ditsy blonde neighbor, Penny, (Kaley Cuoco) to the ridiculous antics of genius theoretical physicist Sheldon Cooper (Jim Parsons), the show's storylines have entertained millions of people who would eagerly turn on the TV to see new episodes every week. 
However, fewer and fewer people (particularly those in the sought-after 18 to 49 demographic) have regularly tuned in to see what Leonard, Penny, Sheldon and their Pasadena pals Howard Wolowitz (Simon Helberg), Raj Koothrappali (Kunal Nayyar), Amy Farrah Fowler (Mayim Bialik), and Bernadette Rostenkowski (Melissa Rauch) get up to each season. So how come The Big Bang Theory isn't popping the way it used to? Keep reading to find out why the hit half-hour comedy has experienced a significant ratings drop since its initial premiere in September 2007.
It was upstaged by Young Sheldon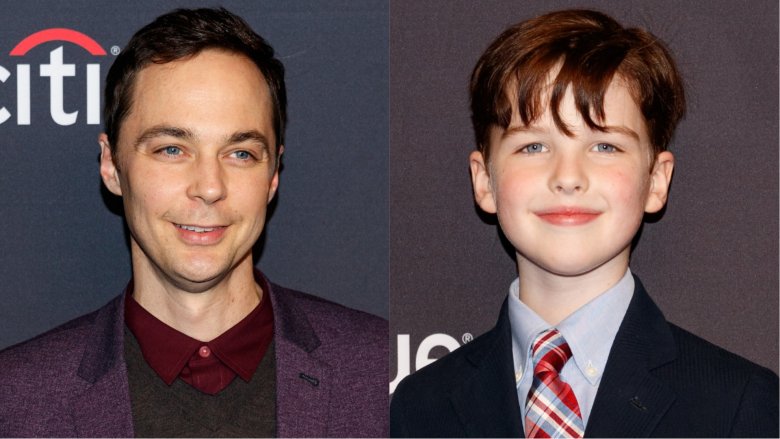 Getty Images
As Cheers begot Frasier and Buffy begot Angel, The Big Bang Theory has spawned Young Sheldon. It chronicles the oft-spoken of adventures of Sheldon Cooper when he was a socially oblivious, one-of-a-kind, once-in-a-generation genius growing up in a small town with a family that didn't understand him. Enjoying a lead-in from The Big Bang Theory, Young Sheldon, starring Iain Armitage, was a hit right out of the gate. 
It was the second-most-watched new show of the 2017-18 season (after The Good Doctor) and second-most-watched comedy overall — just edged out by The Big Bang Theory. The upstart series is even averaging better reviews than the mother ship. On Metacritic, Young Sheldon rates a 63, compared to Big Bang's 57. Basically, in terms of shows about Sheldon Cooper, Young Sheldon is the new hotness, and The Big Bang Theory, well, isn't.
It's part of a dying breed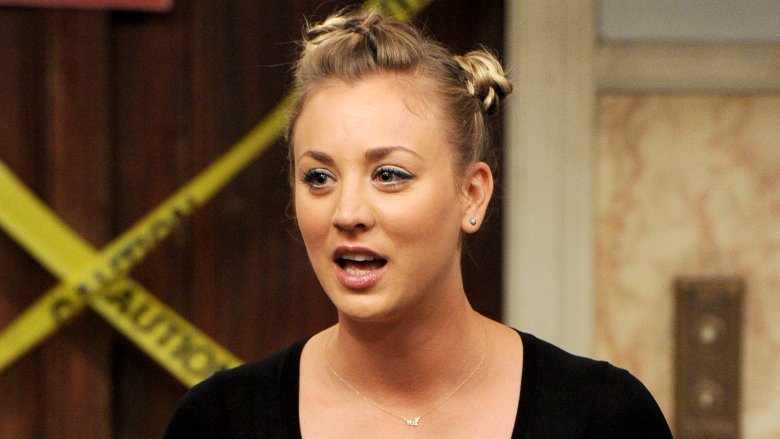 Getty Images
Until the early 2000s, most TV sitcoms had the same format: filmed in front of a live studio audience with three cameras. (Think Will & Grace, Frasier, and Friends.) The rise of Curb Your Enthusiasm, The Office, 30 Rock, and Modern Family radically changed television comedy—it became more cool to make comedies look and feel like movies. The Big Bang Theory is one of the last smash hit laugh-track comedies. 
In addition, only a handful of "traditional" network sitcoms persist. The Big Bang Theory, with its braying laugh track and brightly-lit, artificial sets looks like a relic compared to film-like, introspective, "buzzier" comedies such as Master of None, Atlanta, and Insecure. It's quite telling that even Young Sheldon, the hit Big Bang spin-off, is shot in the single-camera style.
It's not the show it used to be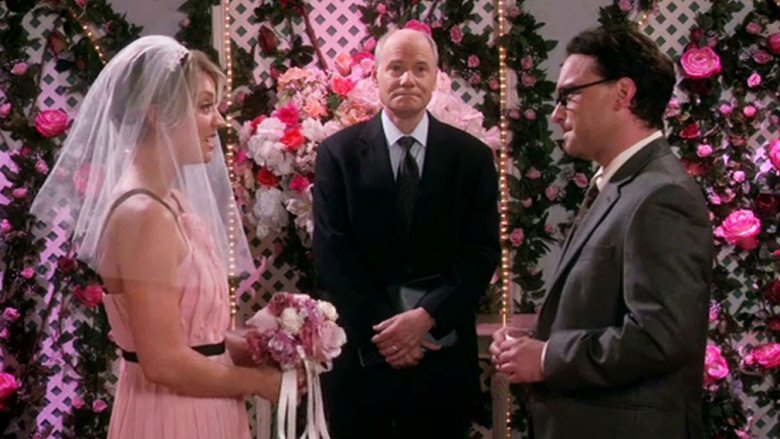 The "golden age" of The Big Bang Theory lives on in reruns. For those first few seasons, the show was about Sheldon and Leonard having weird roommate arguments, and Penny would pop in from across the hall, causing Leonard to swoon and pine. Howard and Raj were usually hanging out too, eating takeout and playing video games. With the exception of the foil Penny, the characters were romantically inept nerds commiserating with each other while cracking jokes about science and comic books. 
But those characters and their plots have evolved, as they should. Leonard and Penny wed, Howard got married and had some kids, and even Raj got over his silence-inducing fear of women. For better or for worse, the core and the meat of The Big Bang Theory changed, and it's just a different show now, which could cause some fans to walk away.
It's hard to stream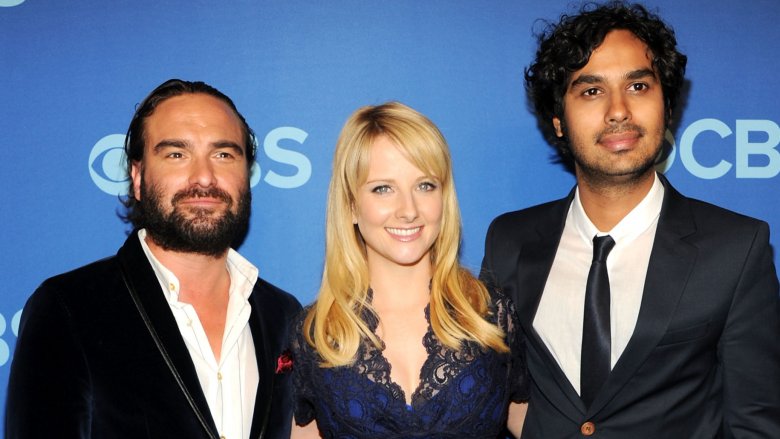 Getty Images
The way people consume television has changed drastically since The Big Bang Theory debuted in 2007. A decade ago, people watched TV shows when they came on, or they watched them later with the help of a TiVo or some other kind of recording device. Today, it's all about streaming. People watch exactly what they want to watch exactly when they want to watch it. Most of the major networks place episodes of their shows on Hulu a few hours after they're broadcast, allowing fans to binge-watch whole seasons or catch episodes they miss. 
NBC, Fox, and ABC all work with Hulu, but CBS, home of The Big Bang Theory, does not. Big Bang fans can find episodes on the network's website or on the CBS All Access paid streaming service. By choosing to go it alone with its own services, CBS makes it harder for fans to keep up with the show, which could make viewers forget about the series within the crowded TV landscape.
Broadcast TV ratings are down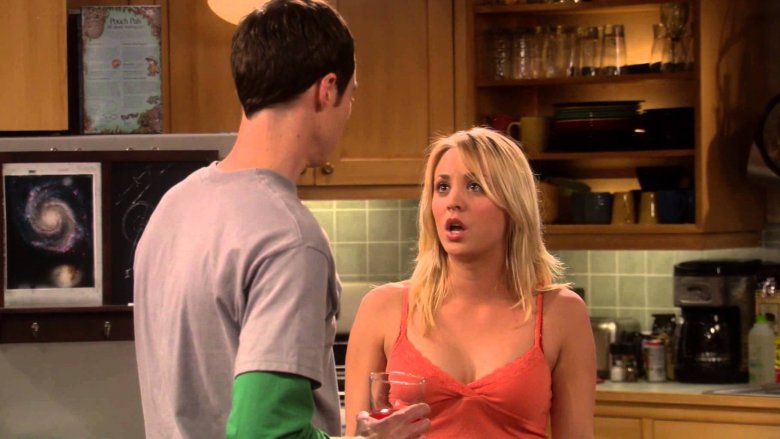 Yes, The Big Bang Theory has faltered a bit. At the time of this writing, it's averaging about 18 million viewers each week, down from around 19 million last season and more than 20 million in the 2015-16 season. What else has suffered a ratings hit over the last couple of years? Broadcast television across the board. The four major networks (ABC, NBC, CBS, and Fox) have seen overall prime-time ratings slip by an average of 8 percent. CBS viewership levels have dipped by 6 percent. What's to blame? 
Peak TV and streaming. There are so many shows to check out that audiences splinter across basic cable, premium cable, and streaming services.
CBS bounces it around the schedule
The Big Bang Theory is an aging series, but it's still a flagship show for CBS. Still, even the money-making sitcom isn't safe from confusing scheduling switch ups. In 2017, the network pushed The Big Bang Theory out of its long-held Thursday night time slot to air Thursday Night Football, reported TV Guide. The Big Bang Theory was relegated to Monday nights, which may have baffled fans who discovered that the jocks had clearly displaced the nerds. That wasn't the only decision CBS made that may have puzzled viewers.
When Thursday Night Football concluded its run on CBS, the network restored The Big Bang Theory to Thursdays. One might assume moving the show back to its usual time would only help ratings, but it may have had the opposite effect. It's very possible that viewers got angry (or at least confused) about trying to figure out when to tune in to a show that felt sidelined by its own network.
Blame the decreasing popularity of football...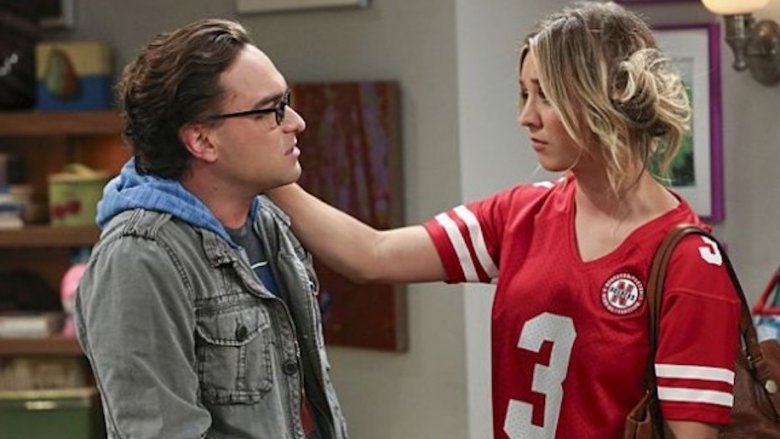 Pinterest
Football is one of the most watched forms of TV entertainment, hands down. According to Nielsen, 37 of the 50 biggest broadcasts in 2017—of any kind—were football, and because sports are best enjoyed live, the majority of viewers aren't streaming games later. That means they have to sit through the ads, and the networks capitalize on that by advertising their own upcoming prime-time shows to a captive audience. 
However, football ratings at the time of this writing in 2017 are down a whopping 9 percent. How does this affect a middle-of-the-week sitcom? It's simple math and logic: if less people watch football, less people will see ads for The Big Bang Theory, and less people will remember to tune in when the show airs.
...except when football airs on another network
That said, football on TV is still extremely popular. That's a double-edged sword for CBS. The network attracts lots of viewers to its Thursday night games, but rival NBC attracts lots of viewers to its games. too. When Thursday Night Football jumped from CBS to NBC mid-season, it aired opposite The Big Bang Theory. Statistics show that those games might have lured away sitcom viewers. For example, when The Big Bang Theory aired on Monday, Oct. 2, 2017, it pulled in a 3.2 rating in the 18 to 49 demographic. When it aired on Thursday, Dec. 14, 2017, head-to-head with NBC's Thursday Night Football, that number dropped to a 2.6 rating.
Time marches on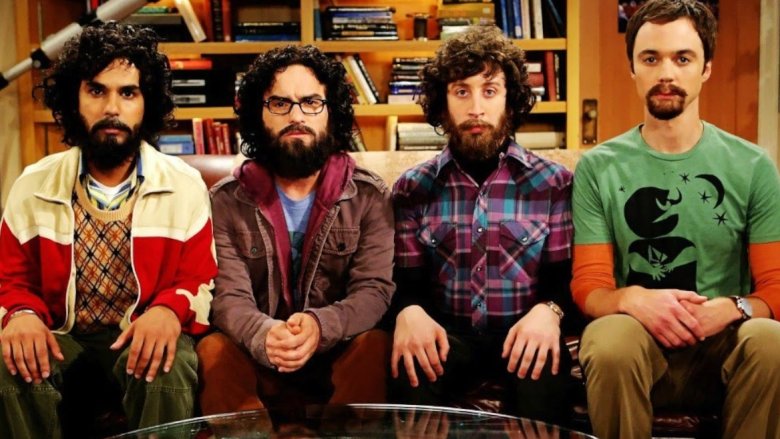 At the time of this writing, The Big Bang Theory has spawned eleven season. After more than 200 episodes, even the freshest and sharpest shows on TV aren't as fresh and sharp as they used to be. It's just a fact of TV life. 
Even star Kaley Cuoco, who plays Penny on the show, has acknowledged the end is near. In 2016, she told late night host Jimmy Kimmel that returning for an 11th season was unlikely. "Ten years, come on! All of my 20s. I went from like, hot, to like, 30. I was 21 when I started this show." 
Obviously, Cuoco later ate those words when she renewed her contract with CBS for another two seasons in 2017. Even so, falling ratings is a normal part of the aging process, and The Big Bang Theory is no exception.