Celeb Kids Who Control Their Parents' Every Move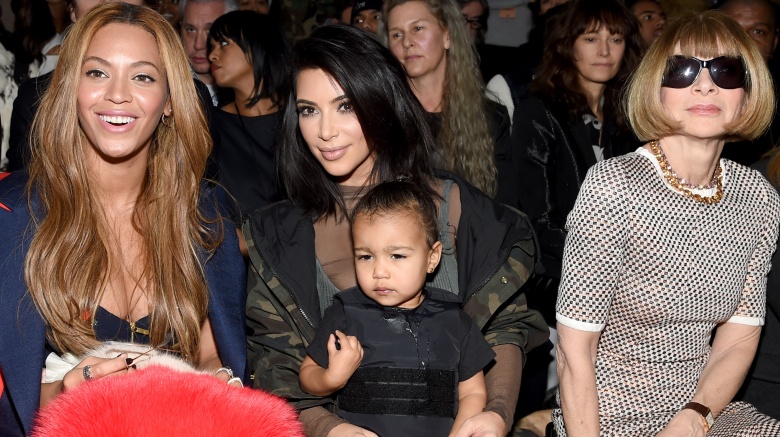 Getty Images
Celebrity kids seemingly have it all. They are born into the limelight, and the next generation gets to reap the benefits of their notorious parents' fame and fortune. Though, there are levels to the star, or rather star kid, treatment. Some famous offspring get the short straw while others have their parents tightly wrapped around their little fingers. Find out which celebrity kids pretty much control their A-list parent's every move.
Shiloh Jolie-Pitt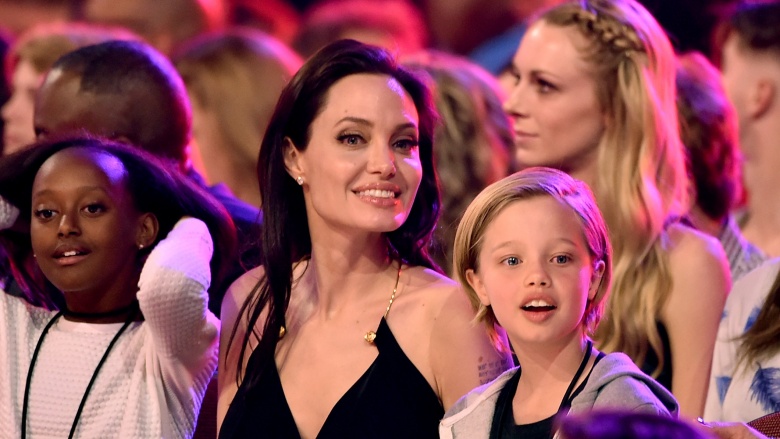 Getty Images
Angelina Jolie and Brad Pitt's children are definitely enjoying the spoils that come with having two superstar parents, but Brangelina's daughter Shiloh Jolie-Pitt is definitely benefiting the most. Shiloh has a style all her own which includes being a huge skateboarding fan. While most kids are begging to buy gear and for their parents to take them to their local skate park, this famous kid can pick up a board and hit the ramps without leaving the backyard at the family's California mansion. Shiloh scored big on her eighth birthday, when she got her own private skate park. The skate park reportedly has ramps, grinds, and padded areas where Shiloh and her siblings can wipe out without getting battered and bruised. We wonder if she's picked up any other hobbies that require a new addition to the mansion.
Blue Ivy Carter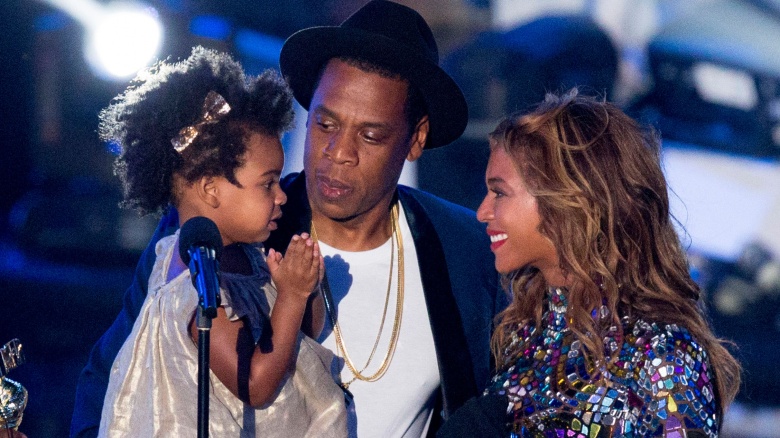 Getty Images
Life is good for the daughter of Beyonce and Jay-Z. Blue Ivy Carter is probably the envy of every kid in the world. Her age isn't even in the double digits yet, and she has already flown across the world multiple times. Blue Ivy Carter's closet is stocked with designer gear—remember when she was rocking bedazzled sneakers that apparently cost around $798? Jay-Z joked on an episode of Oprah's Master Class: Special Edition, "Then at the end of the day, I just know I'll probably have the worst, spoiled little kid ever." The verdict is still out, but it's clear that she is having a flawless childhood. For her second birthday, her rock star parents reportedly rented out a zoo and gave their girl a full-blooded Arabian horse valued at $75,000. If mommy and daddy's little princess can score all of this while she's barely talking, let's just wait until she hits puberty.
North West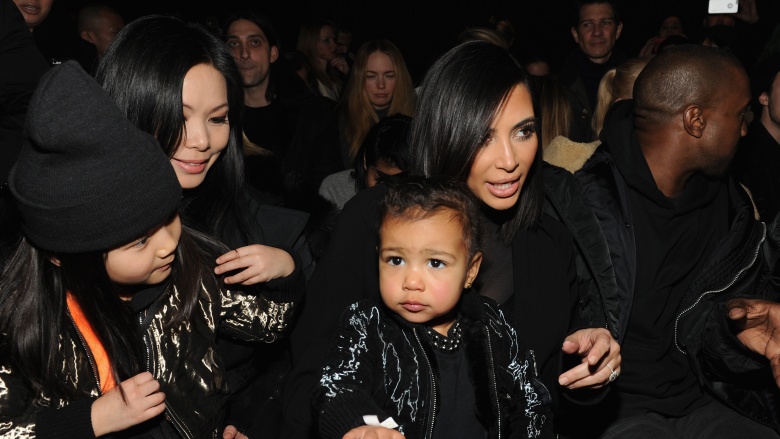 Getty Images
Kim Kardashian and Kanye West's daughter North West is living the glamorous life, and her parents seem more that happy to keep Nori in the life that she has become accustomed. As one of the few toddlers to sit front row at Paris Fashion Week, North West is quickly gaining her parent's love for fashion. She was even photographed wearing $50,000 Lorraine Schwartz earrings. This celeb kid is rumored to have a killer closet that probably hosts all of the high-end brands that you can think of. Kimye apparently spares no expense. When North turned two, the Kardashian-Jenner clan celebrated the milestone at Disneyland with a blowout bash, and we're sure she got some custom gifts. Just wait until little Nori hits the red carpet again.
Suri Cruise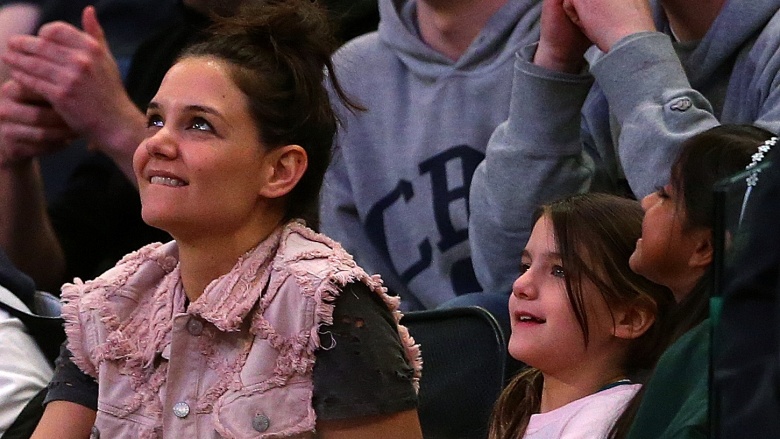 Getty Images
Suri Cruise seriously hit the genetic jackpot as the daughter of Katie Holmes and Tom Cruise. She can be seen strutting around New York City in her uber stylish wardrobe. It's clear that she's used to the best, and her parents are more than willing to give it to her at whatever cost. When the little princess was four, TomKat reportedly bought her a tree house that supposedly cost a whopping $100,000. The mini-mansion that Cruise apparently had a hand in designing is rumored to have running water, electricity, an eat-in kitchen, and a sun room. But birthdays aren't the only time that little Suri is indulged. The Mission Impossible actor reportedly rented out a private area at Rockefeller Center's ice skating rink for around $5,000 during one holiday season, and that likely doesn't come close to what was spent on the youngster for Christmas that year. There's no telling what amount her parents are willing to drop to keep their little girl happy.
Shayla Gibson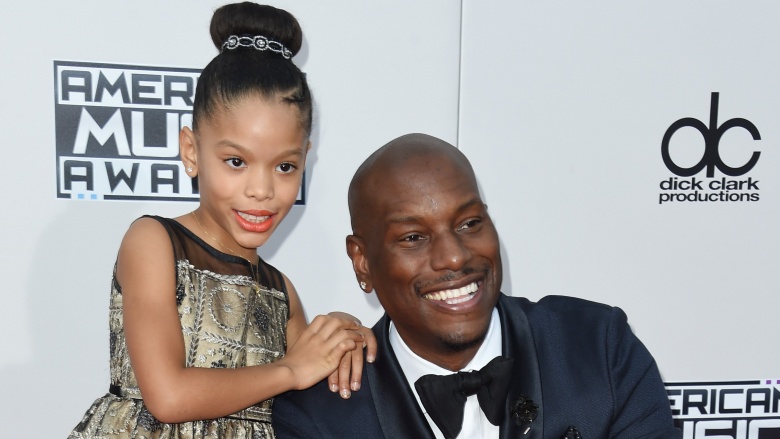 Getty Images
Tyrese Gibson sure knows how to give little Shayla a gift. The Fast and the Furious star revealed to Entertainment Tonight that he bought her an island. It's reportedly named Love Island. What little girl wouldn't swoon over that? Shayla also walked the red carpet alongside her father at the 2015 American Music Awards, and it probably won't be her last appearance on camera. If daddy's little girl gets her own private isle at eight, then we wonder what her sweet sixteen will look like.
Zachary Furnish-John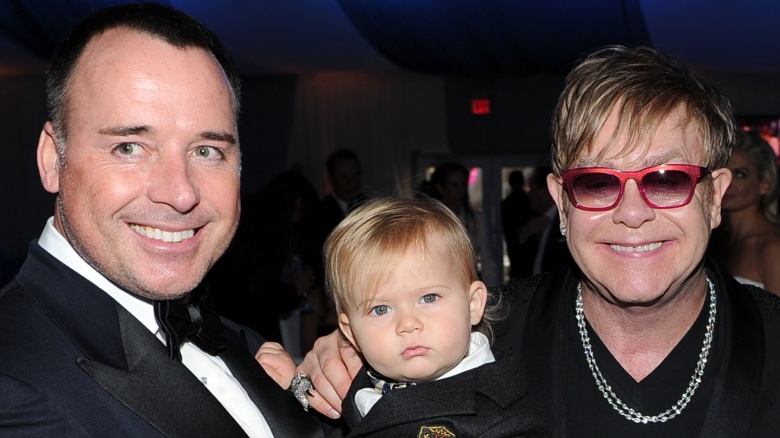 Getty Images
What would you get the firstborn of Sir Elton John and filmmaker partner David Furnish? Well, his parent's welcomed the newborn by purchasing a rumored $2 million adjoining apartment that they supposedly turned into a nursery fit for a little prince. That only seems fitting, being that he is the son of a legend. If Zachary already owns a piece of prime real estate, then who knows what the tot will get when it is time to leave the nest. Until then, he and his younger brother, Elijah, will enjoy the star treatment while globetrotting around the world in style with their dads. It must be nice to be the son of a musical icon.
Monroe and Moroccan Cannon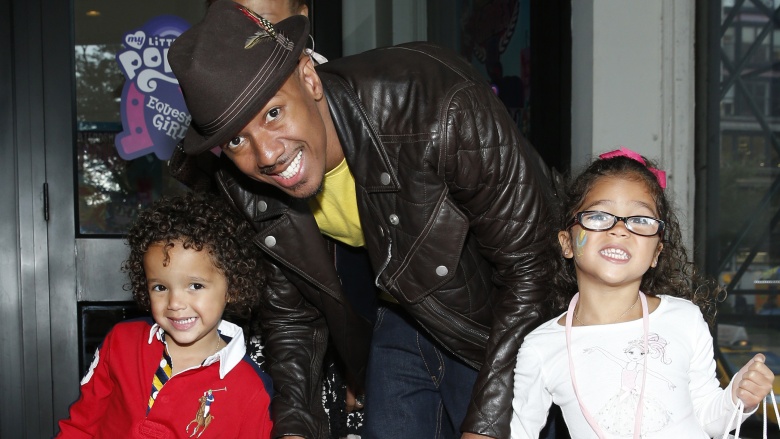 Getty Images
Mariah Carey and Nick Cannon believe in giving their twins, Monroe and Moroccan Cannon, the best, and it's not like anyone would expect any less from the music diva and the entertainment mogul. On the twins' first birthday, the duo celebrated their special day in style with a bash in Paris. The twins got an impressive gift haul which reportedly included a mini-Ferrari, toy piano, and rocking horse. Roc and Roe are obviously the center of attention, and there is even a website, called DemBabies, that is dedicated to posting photos of the twins. The two are already following in their parent's footsteps and grabbing the spotlight. Little Monroe has already perfected her mom's diva pose. With that combination, these mini-Mariahs could be double trouble in the future.