Sam Smith Opens Up About Weight Loss, Body Image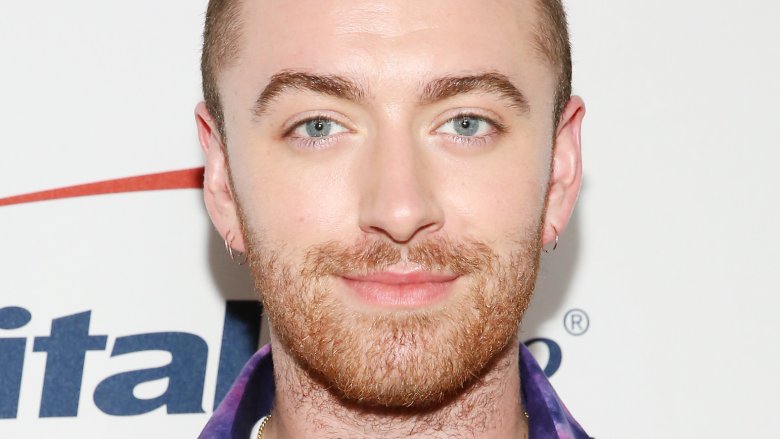 Getty Images
The "One Last Song" singer is getting candid about self-image.
Sam Smith opened up about his recent weight loss during an intimate conversation with his friend, actress Sarah Jessica Parker, for V Magazine's spring 2018 issue. Published online on Wednesday, Jan. 3, 2018, the British singer's cover story will hit newsstands on Thursday, Jan. 11.
"It's completely different. I think that's come with me losing weight," the 25-year-old replied when asked, "How comfortable are you feeling on camera today versus two years ago?" 
"When I was shooting my first music videos, I just wasn't happy with the way I looked, so I was trying to control the way the camera moved," he continued. "I got a bit obsessive. I was constantly looking in the mirror, pinching my waist, weighing myself every day."
But nowadays, the "I'm Not The Only One" singer is all about self-acceptance. "Now, I've gotten to a place where I really love my stretch marks and I just enjoy my body," Smith, who released his sophomore album, The Thrill of It All, in November, went on. "My job is very self-indulgent: I have to listen to my voice daily, I make decisions on what tour posters or album covers look like, I look at my face while sitting in the makeup chair. I get kind of sick of myself, so I trust my team." 
But that doesn't mean he isn't sometimes affected by society's unrealistic standards. "But my body image is always going to be an issue," the "Too Good At Goodbyes" hitmaker admitted. "I need to constantly train myself to watch the right sort of films, to not look at certain ads and think that's how my stomach should look. It's something that I'm fighting every day. I think men should talk about it more."
"A lot of this album for me is about self-love," Smith, who is currently dating 13 Reasons Why actor Brandon Flynn, added. "When I was writing it, I had a really bad relationship with myself. I didn't like who I saw in the mirror, and now I really kind of like myself. I enjoy my own company and I feel like I deserve to be loved back."