Hoda Kotb Reportedly Earning Much Less On Today Than Matt Lauer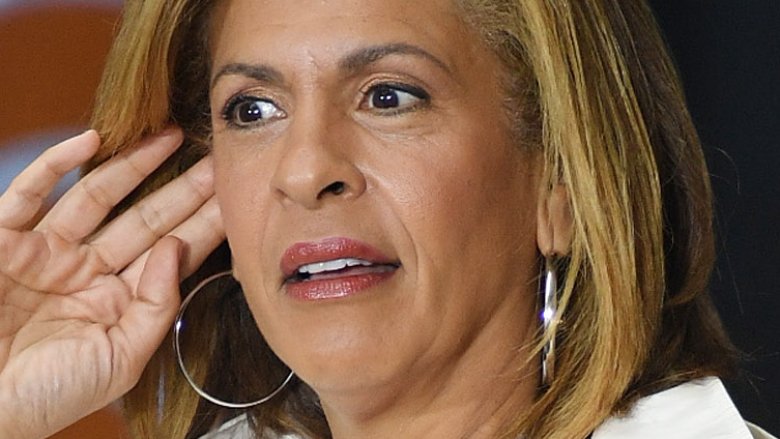 Getty Images
Turns out the new Today show co-anchor isn't raking in nearly as much as her predecessor.
Speaking with People magazine, Hoda Kotb revealed that she won't be making the same amount that former co-anchor Matt Lauer was before he was fired from the morning news program. "The answer is no — that's not happening," Kotb said.
And apparently, Kotb's not the only one that's earning less than Lauer. Co-anchor Savannah Guthrie said she won't be taking home a paycheck like Lauer's either.
So just how much was Lauer making? According to Page Six, Lauer signed a contract in 2016 that'd see him earning a whopping $20 million each year. According to The Hollywood Reporter, Kotb's salary may instead be around $5 million. TMZ, on the other hand, reports that both Kotb and Guthrie may each earn $7 million as co-anchors.
But don't cry too hard for Kotb. In her interview with People, she revealed that she's not working for Today for the money. "I think the whole money thing for me, I've always been sort of — I know it sounds ridiculous that I'm going to say this, but I really have done jobs I liked for the job I liked because I never wanted to be happy every other Friday on pay day. Like, I didn't want that to be the happy day. I wanted to feel good throughout."
She added, "So no, I'm not making Matt Lauer money. Not even close."    
As Nicki Swift previously reported, Kotb was named the new co-anchor of the Today show on Jan. 2, 2018. Her new role followed Lauer's termination from NBC News after he was reportedly accused of inappropriate sexual behavior by a female colleague.
While we wait for more info about Kotb's Today show contract, read up on the real reason Lauer was fired.