Madison LeCroy Drops Major Claim About Two Southern Charm Co-Stars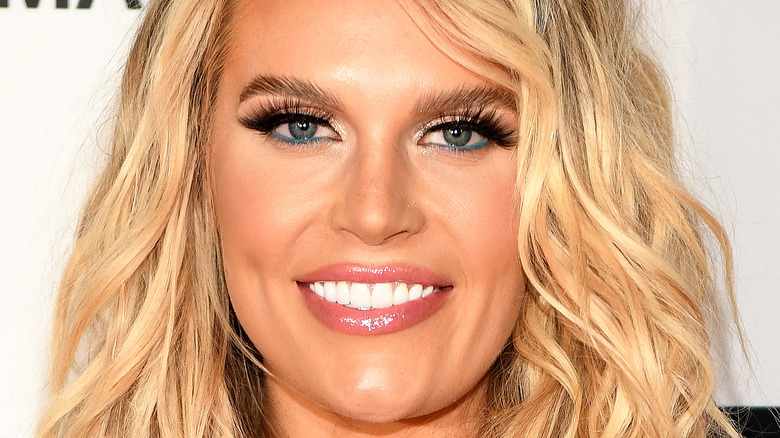 Derek White/Getty Images
Since joining the cast of "Southern Charm" in Season 6, Madison LeCroy has not been shy about holding back her opinions. The fiery southerner often got into heated arguments with her cast members, particularly Austen Kroll, whom she dated on and off for two years, per Us Weekly. 
After their messy split, LeCroy and Kroll did their best to stay out of each other's way, but being cast on the same show made it difficult. Their relationship in "Southern Charm" Season 8 became even messier after Kroll found out that LeCroy was engaged to Brett Randle. Although Kroll and LeCroy had tried to be amicable, her public announcement caught him off guard. Kroll tried to move on with Season 8 newcomer Olivia Flowers.
LeCroy initially welcomed Flowers with open arms but after the season aired, the two "Southern Charm" stars engaged in a social media spat. LeCroy took offense to Flowers calling her a "homegirl" in the first episode and shaded her castmate by calling her "homely," via Heavy. Flowers responded with an Instagram Story with the caption, "Homely? More like home body." LeCroy again shaded Flowers by calling her "homeless," since she lives with her parents. This past July, LeCroy told UsWeekly that she will continue to throw shade at Flowers and it looks as if she's not done causing drama.
Madison LeCroy says these two 'Southern Charm' stars hooked up
As "Southern Charm" Season 8 is coming to an end, Bravo has dropped the reunion trailer. During one jaw-dropping moment, host Andy Cohen commented, "Everyone in this group has shared one lover." Madison LeCroy slyly responded, "I think Thomas and Olivia, right?" Flowers looked shocked and denied the claim, retorting, "Sorry, did you pull that out of your fake a** or what?" As the cast members looked on stunned, LeCroy shot back, "No, my a** is actually real."
LeCroy was referring to Thomas Ravenel, who starred in "Southern Charm" from Seasons 1 through 5. Ravenel came from an old line of well-respected Southern family but put a black mark on his name when he was involved in a drug scandal. Although his legal issues were behind him during Season 1, he again caused controversy when he and Kathryn Dennis, who is almost 30 years his junior, hooked up and she became pregnant with his child. The two had a tumultuous on-again-off-again relationship and they had a second child in 2015.
Ravenel was let go from "Southern Charm" following a sexual assault accusation by his former nanny. Ravenel, who pled guilty to "third-degree assault and battery," agreed to pay the nanny $125,000, per People. He was sentenced to 30 days in jail, which got reduced to a $500 fine and probation. If LeCroy's claims are in fact true, Flowers' may have a lot of explaining to do to her "Southern Charm" cast members!