Logan Paul Takes Break From YouTube Following Video Backlash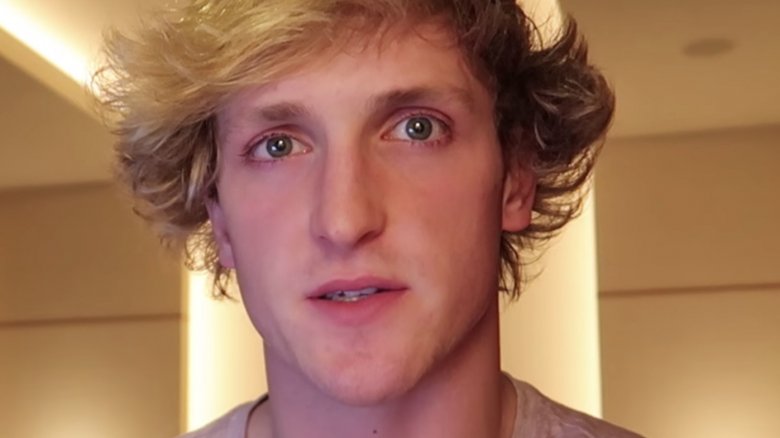 YouTube
The vlogger is pressing pause on his popular YouTube channel.
On Wednesday, Jan. 3, 2018, Logan Paul told fans that he'd be taking some time off—though exactly much time is unclear. "Taking time to reflect," he tweeted out. "No vlog for now see you soon."
The announcement follows major backlash Paul received after posting a video titled, "We found a dead boy in the Japanese Suicide Forest." In the video, which has since been deleted, Paul visits Japan's Aokigahara forest, commonly referred to as "suicide forest." There he and his friends find a dead body hanging from a tree, which Paul shows his viewers, reportedly blurring out only the corpse's face (via New York Magazine).
"Yo, are you alive?" Paul yells. "Are you f***ing with us?"
After the video went live, many criticized Paul for exploiting suicide to gain more views on his channel (via NPR).
Soon after, he released an apology on Twitter, writing, in part, "I intended to raise awareness for suicide and suicide prevention and while I thought 'if this video saves just ONE life, it'll be worth it,' I was misguided by shock and awe, as portrayed in the video. I still am."
On Jan. 2, Paul shared an apology video on his channel. "I made a severe and continuous lapse in my judgement, and I don't expect to be forgiven," he stated. "I'm simply here to apologize."
While we wait to see if his YouTube career can ever recover, read about the untold truth of Logan Paul.