What Really Happened Between Amanda Seyfried And Dominic Cooper?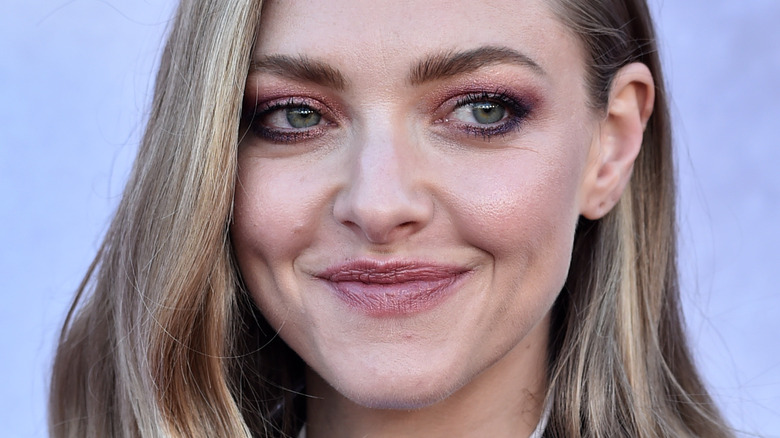 Alberto E. Rodriguez/Getty Images
Amanda Seyfried has dated a number of popular leading men over the years. The "Mean Girls" star and "Cruel Intentions" actor Ryan Phillippe were a hot Hollywood item from 2010 to 2011, per Who's Dated Who, but there was one aspect of their relationship that Seyfried didn't love. "When I was with Ryan, people followed me so much more, and that's probably one of the reasons that I'm not looking to date someone who's famous now," she told Glamour UK (via Us Weekly).
Seyfried went on to have a romantic dalliance with famous actor Josh Hartnett. Speaking to InStyle (via HuffPost) in 2012, she revealed that their fling was nothing serious and said of her love life, "I don't actually have sex with every male I come into contact with." But, despite her continued exasperation with the way tabloids covered her relationships when her partner was also a celeb, she later dated "Live Free or Die Hard" star Justin Long for two years. Seyfried told Vogue they met after she found something Long posted on Instagram so hilarious that she decided to send him a text.
But before all of these famous guys caught Seyfried's eye, she had a long-term relationship with her "Mamma Mia!" co-star, Dominic Cooper. Unlike their characters, Cooper and Seyfried did not get a happily ever after together, with Seyfried revealing that Cooper left her brokenhearted on the day they parted.
Dominic Cooper broke two hearts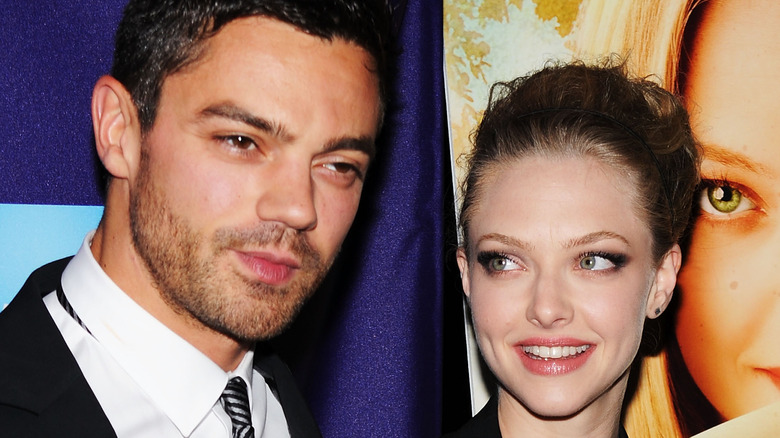 Bryan Bedder/Getty Images
The drama going on behind the scenes of "Mamma Mia!" was a precursor to the "Don't Worry Darling" saga. In 2009, the Daily Mail reported that there was some overlap between Dominic Cooper's relationships with Amanda Seyfried and Joanna Carolan, his long-term girlfriend at the time he started filming the musical. Carolan and Cooper reportedly split twice over his public outings with Seyfried and after Cooper and Seyfried coupled up, sources claimed that Cooper started trying to win Carolan back.
In an interview with Elle (via People), Seyfried confirmed that her three-year relationship with Cooper was more than a bit messy. "I was just kind of foolishly thinking that the two of them were done and Dom and I were involved," she said. But then she learned otherwise. "I got my heart broken pretty hard," she revealed. As for Carolan, she told Grazia (via Digital Spy), "I've cried a lot of tears and have woken up to the reality that the future I wanted is never going to happen." Adding to the drama was Seyfried's admission that she also dated co-star Alexander Skarsgård, but she told Elle that her feelings for Cooper were simply stronger.
In May 2010, People reported that Cooper and Seyfried had called it quits, noting that Cooper had been spotted getting friendly with Seyfried's "Mean Girls" castmate Lindsay Lohan. The following month, Cooper and Seyfried were photographed together, per Just Jared, but their romance was over by the year's end.
Amanda Seyfried's husband and Cher had strong feelings about Dominic Cooper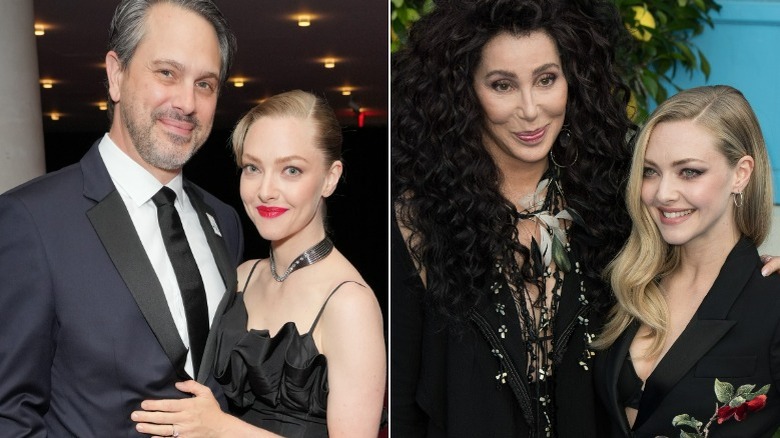 Kevin Mazur/Getty & Jeff Spicer/Getty Images
After Amanda Seyfried and Dominic Cooper called it quits for good, they actually remained on good terms. In 2012, Seyfried told Glamour that she and her ex even joked about becoming parents together someday if neither of them found any other suitable candidates for the role. But in 2015, Seyfried met the man she would marry and have two children with: actor Thomas Sadoski. Seyfried and Sadoski were both in relationships when they worked together on the off-Broadway play "The Way We Get By" (Seyfried's boyfriend at the time was Justin Long, per Vogue), but by the time they teamed up again for the 2017 movie "The Last Word," they were both single, per Net-a-Porter.
When Seyfried and Cooper reunited to film the 2018 "Mamma Mia!" sequel, Seyfried revealed that it was something her new husband struggled with. "I'd guess he assumed Dominic is in love with me the way he's in love with me," she told the Mirror. "It's sweet. I'd rather he be jealous than completely fine with it." As for Cooper, in an interview with Attitude UK, he revealed that he enjoyed working with his ex-girlfriend. "You just have to be delicate with those situations," he stated.
One of Cooper and Seyfried's co-stars was Cher, who had some thoughts about the actors' former relationship. In an interview with Vanity Fair, Cooper recalled Cher telling Seyfried, "You dodged a bullet there."