Simon Helberg's Musical Talent Is Seriously Impressive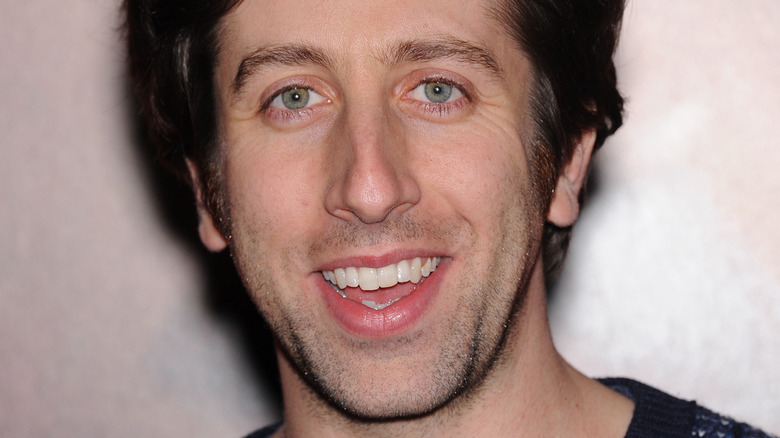 DFree/Shutterstock
Simon Helberg, who played Howard on "The Big Bang Theory," is much more than a nerdy guy who wears turtlenecks. He was part of the sitcom for all 12 seasons and by the time the final season rolled around, Helberg was already making a reported $1 million per episode, according to Forbes. Though Helberg was known for his quirky character, he started to show his range in more dramatic roles, like the film "Annette" and "As They Made Us," the directorial debut from Mayim Bialik, Helberg's "Big Bang" co-star, per Variety.
Outside of entertainment, the actor has many skills and interests. For example, Helberg was only 9 years old when received his black belt in karate. "I'm a very fast runner ... I also used to be able to do the splits," he told the BBC. Helberg also has a wide range of musical tastes, from rock bands like The War on Drugs to classical piano pieces from Ravel, he told Pitchfork. Beyond just listening to music, fans saw Helberg singing and playing piano in one scene on "The Big Bang Theory." And this was no special effect — Helberg can really play. This came in handy when he appeared in the movie "Florence Foster Jenkins" alongside acting legend Meryl Streep as the title character. "Playing with Meryl Streep was something I don't think anyone can really prepare for," Helberg admitted to the BBC. Fortunately, Helberg is also gifted when it comes to musical talent.
Florence and the music machine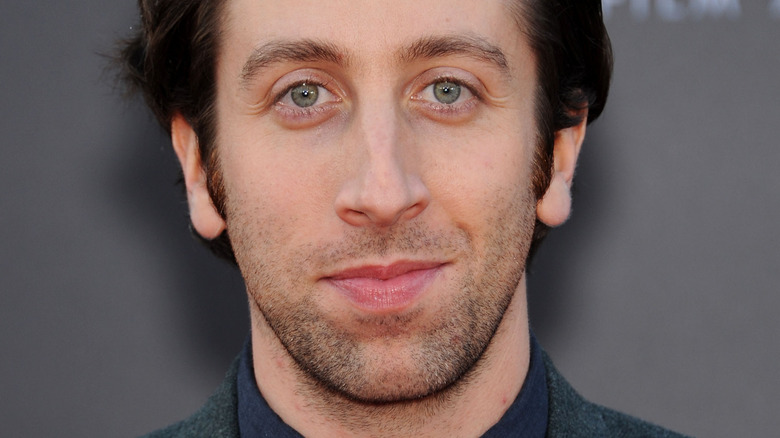 DFree/Shutterstock
Simon Helberg's musical background helped him secure his role in the 2016 film "Florence Foster Jenkins" alongside stars Meryl Streep and Hugh Grant thanks to his ability to tickle the ivories. In fact, Helberg didn't even audition since the film's casting director first reached out to him, USC revealed. Though Helberg is undeniably good at playing piano, the actor admitted he may have embellished his piano playing abilities a bit to play the part. Director Stephen Frears "didn't even care about the acting part as much as the piano and I sort of bluffed because I play, but I don't play opera. I wasn't that cool," Helberg admitted on "Today." After a meeting with Frears, Helberg needed to quickly reach the level he lied about. "Then I had to learn all this opera and classical stuff," Helberg explained on "The Late Show with Stephen Colbert" before showing off his impressive piano playing skills alongside Grammy award-winning artist Jon Batiste. Just two days after first meeting Frears, Helberg studied and practiced like crazy before sending a recording of himself playing a classical piano piece to the director, per USC.
Once filming began, Helberg remembers Frears' exact directions on what his piano playing scenes should look like. "'On this note, lift one hand, and then lift ze other hand,' and I'm, like, 'You want me to play the piano with no hands?'" Helberg told the New Yorker, while imitating the director's French accent.
The musical history of Simon Helberg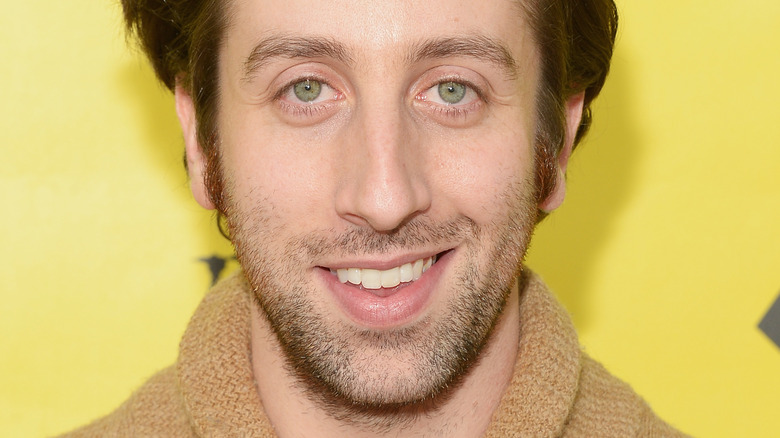 Michael Loccisano/Getty Images
Simon Helberg was around 10 years old when he started playing piano. "I played jazz and I played rock stuff," Helberg told "Today." More than just practice in his room, Helberg showed off his skills live. "As a tiny kid with braces in L.A., I played in rock and jazz bands," he told the New Yorker. Helberg first joined a rock band when he was in eighth grade and at 14 years old he was already playing on the Sunset Strip in Los Angeles. Still, his personal look alluded more to his "The Big Bang Theory" character and less to a rockstar like Mick Jagger. "I had braces and I thought it would make me cool," Helberg told "Conan" about being in a band. Unfortunately for young Helberg, his bandmates seemed to get all the attention from fans. "I kept thinking 'I'll just get better' and I got better, I play even faster and they just had more and more sex," Helberg added about the other people in his band.
After becoming an actor, Helberg then had a chance to be the leader of a band, in a sense. He joined the cast of the Leos Carax film "Annette," with Adam Driver, Marion Cotillard, and a puppet. In the movie, Helberg played a conductor and, "I was really conducting an orchestra — as a person who had never conducted an orchestra," he told Pitchfork. Even more impressive, Helberg's conducting scene was filmed in one take.