Award-Winning Filmmaker Paul Haggis Accused Of Sexual Assault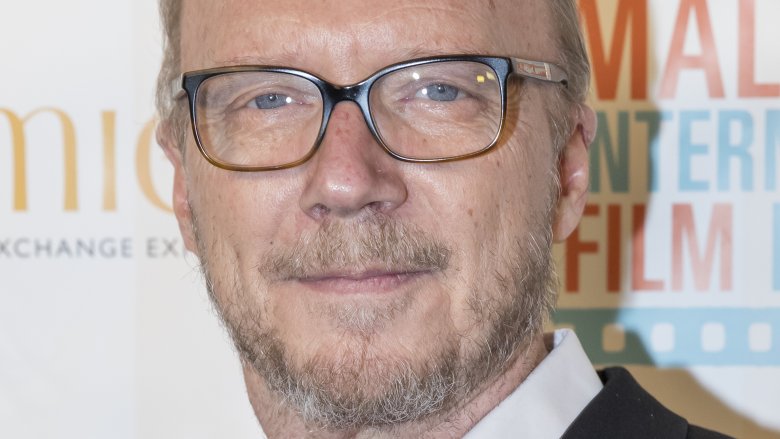 Getty Images
The director is facing serious allegations.
The Associated Press reports that Paul Haggis has been accused of sexual misconduct by four women. According to the report, a woman identified as Haleigh Breest filed a civil lawsuit against Haggis on Dec. 15, 2017, accusing him of rape. The lawsuit then sparked three other women to come forward with their own stories of alleged sexual harassment and abuse at the hands of the Crash writer-director.
Breest claims that Haggis raped her after she accepted a ride home from him from a 2013 film premiere but was instead brought to his Manhattan apartment. Once there, she allegedly went inside and had a glass of wine with him, afraid that she'd insult him if she refused. But then, Breest said, Haggis became "sexually aggressive," alleging forcing her to a bed and attempting to rip off her tights. Breest states that she said, "No," but that her refusal didn't stop Haggis. According to Breest, Haggis made her perform oral sex on him before raping her.
Breest reportedly told a psychologist and multiple friends about the alleged incident.
Of the other women coming forward, one told the Associated Press that Haggis tried to sexually assault her, claiming that he said, "I need to be inside you," before she fled. Another said that Haggis had held down her arms and kissed her without her consent before then following her into a taxi cab. This woman also said she managed to get away. Both women recall Haggis allegedly following them when they tried to leave after he made unwanted advances toward them.
The third woman to speak out against Haggis since Breest's lawsuit claimed that she'd been working as a publicist on a show that Haggis was producing back in 1996 when he'd called her into his office under the pretense of looking at photos from production. After allegedly bringing her into a back office, Haggis reportedly started to kiss her. "I just pulled away. He was just glaring at me and came at me again. I was really resisting. He said to me, 'Do you really want to continue working?'" the accuser told the Associated Press.
She said Haggis then forced her to perform oral sex on him and then raped her.
According to the Associated Press, Haggis has denied Breest's allegations, filing a counter-complaint and accusing Breest of extortion. His lawyer, Christine Lepera, simply stated, "He didn't rape anybody."
Haggis is just the latest man in Hollywood to be accused of sexual misconduct in recent months. While we wait to find out how the lawsuit against him will progress, read about all of the men who've been called out for inappropriate sexual behavior since the Harvey Weinstein scandal first broke in October.