Jerry Van Dyke Dead At 86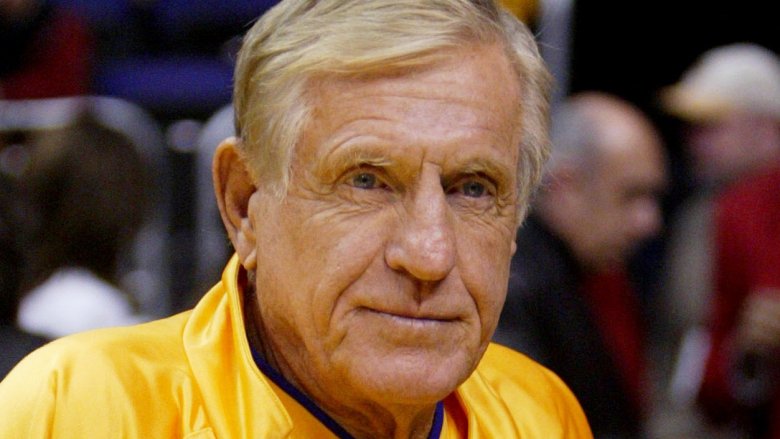 Getty Images
The famous actor and younger brother of Dick Van Dyke has passed away.
According to TMZ, who broke the news on Saturday, Jan. 6, 2018, Jerry Van Dyke died at his Arkansas home on the afternoon of Friday, Jan. 5. He was 86 years old. 
His wife of 40 years, Shirley Ann Jones, confirmed the sad news to the website, stating that she was by her husband's side at the time of his death. As she explained, the beloved comedian's health had apparently declined ever since the two were in a car accident two years ago.
His older brother, Dick, 92, is said to have recently visited the couple over Christmas.
While Van Dyke made his acting debut in the '60s on The Dick Van Dyke Show, he also guested on The Ed Sullivan Show and was a regular on The Judy Garland Show. He had also pursued stand-up comedy early on in his show biz career. However, the actor is best known for his role as Asst. Coach Luther Van Dam on Coach, an ABC sitcom on which he starred from 1989 to 1997. 
He was most recently seen on The Middle. According to the NY Daily News, the famous brothers appeared alongside one another in an episode of the ABC program in 2015. "We are becoming closer. I'm really getting to know him better at this age," Jerry told the Los Angeles Times at the time. "The nicer he is to me, the more I think he thinks I'm going to die."
In addition to his wife and brother, Van Dyke is survived by two children. At the time of this writing, funeral arrangements and an official cause of death are unknown.
Our thoughts are with Van Dyke's loved ones during this difficult time.