Seth Meyers Receives Supportive Tweets From Former Golden Globes Hosts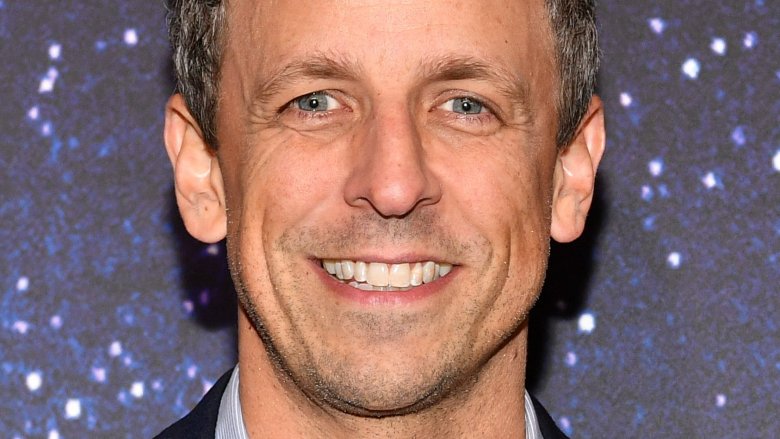 Getty Images
As Seth Meyers heads into his hosting gig at the 75th Annual Golden Globes, the show's previous emcees have got his back.
"Can't wait for tonight @goldenglobes. @sethmeyers is going to crush! #GoldenGlobes," Jimmy Fallon, who hosted in 2017, tweeted.  
Meanwhile, Ricky Gervais shared his own hilarious message. "@sethmeyers Have an absolute blast tonight at The #GoldenGlobes and please treat the industry with the respect it deserves," he captioned a clip of himself insulting the audience during his 2016 turn as host. "Shut up, you disgusting, pill-popping, sexual deviant scum," the comedian told the room full of stars at the time.
As Nicki Swift previously reported, the Late Night with Seth Meyers host was tapped for this major hosting gig in November 2017. "With his natural comedic wit and innate ability to charm audiences, Seth will help us carry on the celebratory tradition of recognizing the best in television and film at the Party of the Year," the Hollywood Foreign Press Association President Meher Tatna said in a statement at the time.
The Saturday Night Live alum recently spoke to Entertainment Tonight about how he plans to balance the purpose of the show — honoring film and television — with the current climate of the entertainment industry as it battles rampant sexual harassment and sexual assault.
"We're just having a constant discussion about it. Luckily, we have a show every night that approaches that," the 44-year-old said. "[The show] tries to talk about the news, tries to also make jokes about it while understanding the things we're talking about aren't always funny, so it'll be a balance in trying to get the tone right."
Meyers added, "Also, [we will be] trying to remember that even though it was a really difficult year, people did great work. Through that difficulty, you want to make sure that you also celebrate that as well."
The 2018 Golden Globes will air live on Sunday, Jan. 7, 2018, at 8 p.m. EST on NBC. While we wait to tune into the awards show, read up on the craziest moments from last year's ceremony.