Oprah Winfrey Accepts Cecil B. DeMille Award With Moving Speech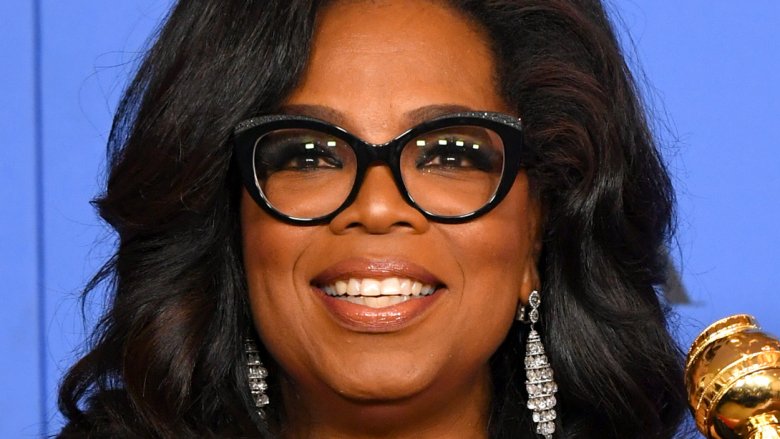 Getty Images
The media mogul's impassioned speech is seriously a must-see.
Oprah Winfrey made history when she was awarded the lifetime achievement Cecil B. DeMille Award at the 75th Annual Golden Globe Awards on Sunday, Jan. 7, 2018, for her outstanding contributions to entertainment.
"It is not lost on me that, at this moment, there is some little girl watching as I become the first Black woman to be given the same award," Winfrey said during her incredible acceptance speech (via Entertainment Weekly). "It is an honor and it is a privilege to share the evening with all of them."
While discussing the Time's Up initiative, which was recently launched to combat sexual harassment and sexual assault in Hollywood and beyond, she praised the solidarity shown by men and women at the awards show, as multiple celebrities opted to wear black to promote the movement. 
"I want to say I value the press more than ever before as we try to navigate these complicated times. Which brings me to this: What I know for sure is that speaking your truth is the most powerful tool we all have," Winfrey stated. "I'm especially proud and inspired by all the woman who felt strong enough and empowered enough to speak up and share their personal stories."
"This year, we became the story. But it's not just a story affecting the entertainment industry, it's one that transcends any culture, or workplace," she added, before ending her speech with a powerful call for unity.
"I want all the girls watching to know a new day is on the horizon," Winfrey concluded. "And when that new day finally dawns, it will be because of a lot of magnificent women, many of whom are right here in this room tonight, and some pretty phenomenal men, fighting hard to make sure they are the leaders to take us to the time where nobody has to say 'me too' again."