How Kanye West Could Destroy Kim Kardashian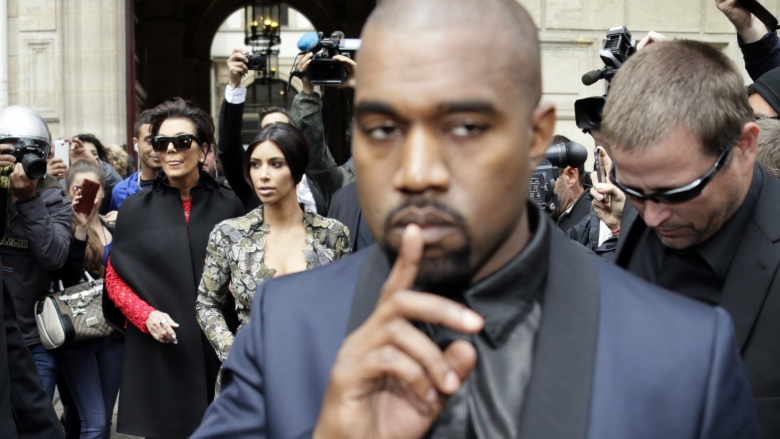 Getty Images
Kanye West's recent string of wacky behavior has left damaging marks on his once-successful career. But the Twitter rants and backstage meltdowns seem to be having an even bigger impact on his wife, Kim Kardashian. Find out why Kardashian could wind up being the biggest loser in this situation, should West continue to act like Howard Beale from Network.
His behavior is borderline crazy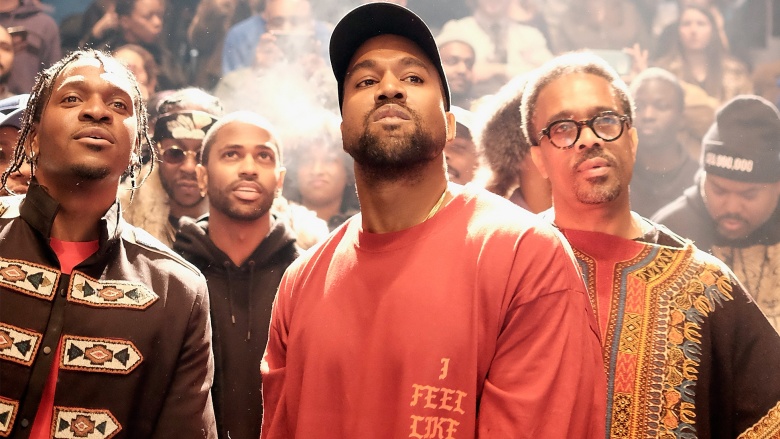 Getty Images
West has been exhibiting strange behavior as of late on Twitter, often posting bizarre messages that are equal parts nonsensical and cryptic. In one particular case, just hours before he was set to perform on Saturday Night Live, West alluded, to his millions of followers, that he's $53 million in personal debt. From there, he proceeded to reach out to the top tech people of the world—including Facebook CEO Mark Zuckerberg and Google co-founder Larry Page—and ask them for money. If that wasn't strange enough, Page Six reported that West had a full-on meltdown in the minutes leading up to his SNL performance, purportedly over the arrangement of his set. The meltdown got so bad that both Kardashian and the creator of SNL, Lorne Michaels, had to go backstage to calm him down. West's head-scratching behavior is bad enough for his own career, but if it keeps up, it could cause even more harm to his wife, who's facing enough negative headlines in the tabloids as it is already.
He's making Kim look bad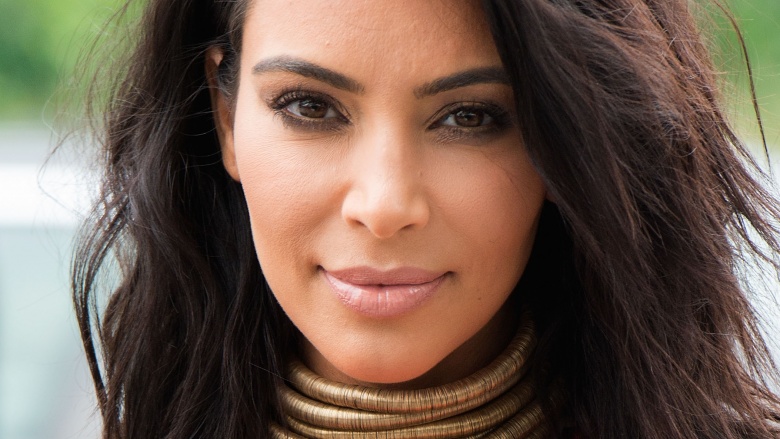 Getty Images
If your spouse was throwing daily tantrums on Twitter in front of millions and millions of people, odds are, you'd be pretty annoyed. So, it should come as no surprise that West's Twitter drama isn't sitting well with Kardashian, according to sources for People. While sources say that Kim is "a very supportive wife" who "rarely complains," she "can't stand" West's "compulsive tweeting." "She is all for self-promotion, but doesn't approve of Twitter drama," the source revealed. Of all the tweets, Kardashian was reportedly most upset when West took a jab at the son of his ex, Amber Rose. According to the report, the tweet propelled Kardashian to reconcile with Rose, as seen in their now infamous Instagram selfie. "Kim is a mom and wants to be a role model," the source said. "She doesn't want to be involved in ridiculous drama." When your wife is forced to clean up your messes in public, you know things can't be good.
It's allegedly affecting their marriage...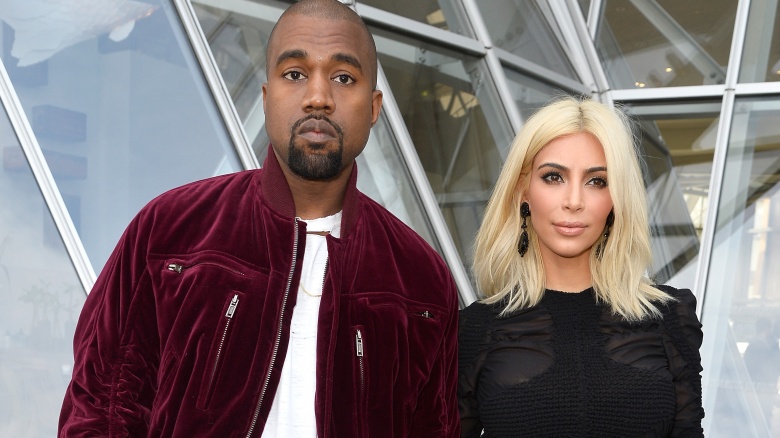 Getty Images
Although sources for People claim there are "no plans" for West and Kardashian to split, West's behavior has very clearly put a strain on his uber-famous wife. Kardashian has reportedly sought comfort from her family. "Everyone knows that Kanye, once in a while, goes on public rants and they are all very understanding that it's exhausting for Kim. It's like a tick that he has." The source added, "Kim just wants him to calm down and stop." Memo to Kanye: for the sake of your career, marriage, and family, you should probably listen to your wife.
...And the Kardashian Empire, too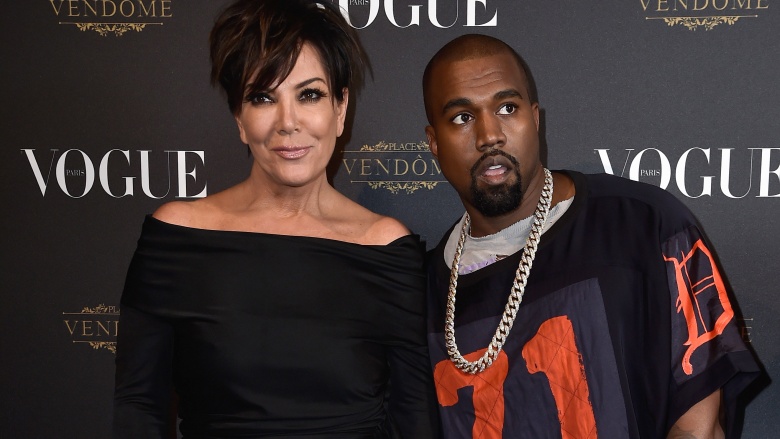 Getty Images
West's behavior has apparently gotten so out of control that Kardashian's mom, Kris Jenner, is "terrified" of West and has become worried that "he's damaging the Kardashian brand," according to sources for Page Six. What's a "momager" to do? Well, so Page Six claims, Jenner wants West to hire a P.R. team to do a little damage control. According to the report, West's team has obliged and has been meeting with "a host of top publicists" over the last few months. The only problem: nobody wants to work for him.
Another divorce might kill her career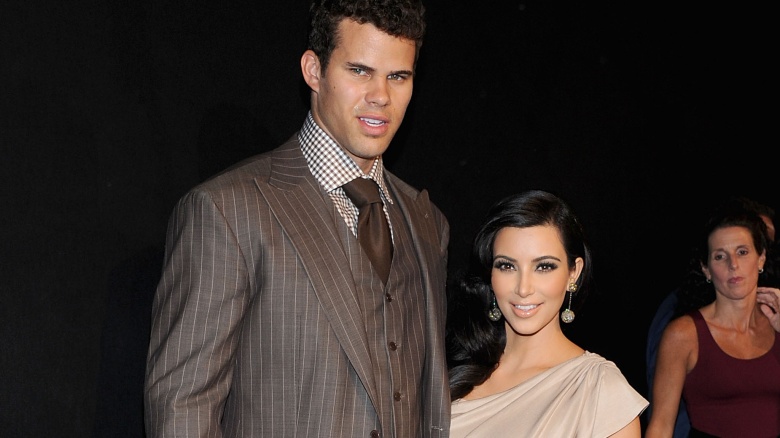 Getty Images
Kardashian took a major risk when she married West in 2014. She was still reeling from her disastrous marriage to basketball player Kris Humphries, which ended after just 72 days amid a sea of tabloid headlines and unhappy viewers, many of whom had finally reached a breaking point with the Kardashian publicity machine. Even Kardashian admitted the divorce had damaging effects on her brand, telling The Drum in 2015, "When I was going through the divorce I did say to everyone, 'You guys, I think our careers are over. I hope you've saved your money.'" A split from West would only further damage Kardashian's image, making it difficult for people to take anything she said about love or relationships seriously. Even worse, it would add yet another failed relationship to the growing pile the Kardashian women have amassed over the years. Between Humphries, West, Scott Disick, Bruce Jenner, and Lamar Odom, among others, nobody would ever want to hear about a Kardashian relationship again. Which, if you think about it, wouldn't necessarily be such a bad thing.
The family already has enough drama going on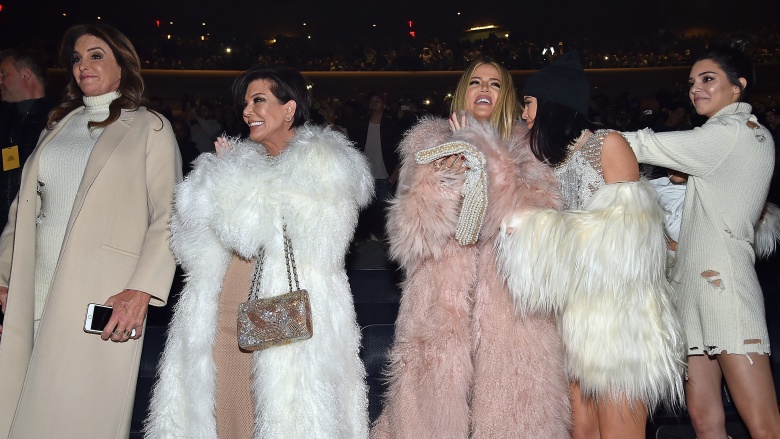 Getty Images
If the aforementioned relationships didn't clue you in, the Kardashian family has been battling an overwhelming amount of scandals over the last few years. Late last year, Khloe Kardashian's ex-husband, Lamar Odom, overdosed on drugs at a love ranch in Nevada. A few months prior, Kris Jenner's ex, Bruce, announced he was transitioning into a woman. And then there's Kourtney Kardashian's baby daddy, Scott Disick, who has been in and out of rehab countless times over the years. Suffice to say: the Kardashians just don't have room in their lives to deal with West's drama. One more scandal could ultimately tip them over the edge, especially if it's coming from Kim's side, considering she's arguably the most famous and successful Kardashian of them all. Indeed, what they need right now is peace and quiet—exactly the opposite of how West is currently behaving.