Huma Abedin Adds Fuel To Bradley Cooper Dating Speculation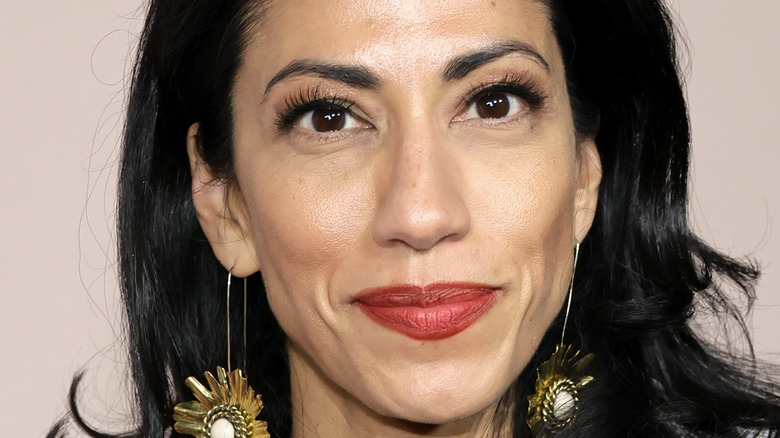 Amy Sussman/Getty Images
Huma Abedin and her love life are once again making headlines, but it appears as though it may finally be some good news. The longtime aide to Hillary Clinton was previously entrenched in romantic scandals, given her now dissolved marriage to New York congressman Anthony Weiner. As CNN recaps, the disgraced politician faced his first scandal in 2011, when a lewd photo was leaked onto Weiner's Twitter account. Although Weiner told the outlet at the time that this was the result of a hacker, he would later admit that it was the result of his own behaviors and infidelity.
In the early stages of the scandal, Abedin told Harper's Bazaar that she had made the decision to forgive her husband. "I know in my heart that I made the right [choice]," she wrote. "Quite simply, I love my husband." In 2017, however, after Weiner pleaded guilty to sexting with a minor, People reported that Abedin was filing for divorce.
In the years following the scandal, Abedin has focused on her work and stayed largely out of the spotlight — that is, until July 2022 when Page Six linked her to Bradley Cooper. Although Abedin has yet to confirm a romance with the Hollywood heartthrob, a new interview has some buying into the possibility.
Huma Abedin says she is open to love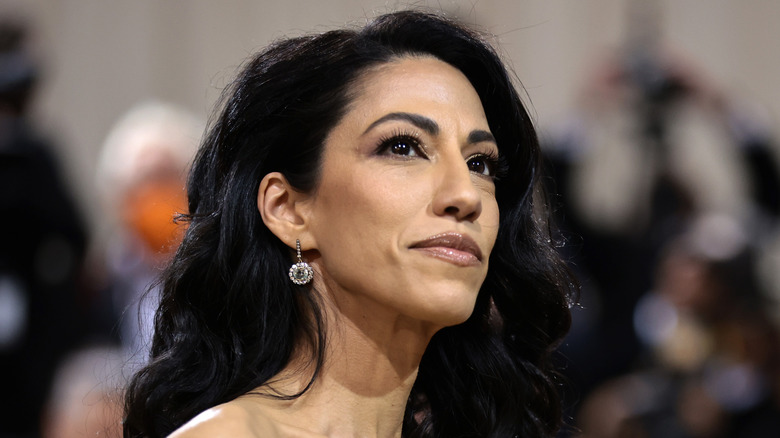 Jamie Mccarthy/Getty Images
It's irrefutable that Huma Abedin and Bradley Cooper would make quite the power couple. According to Page Six, the duo was introduced by Vogue editor Anna Wintour, a mutual friend. Their source asserted that the two are "perfect for each other," due to their shared interest in "power and politics and human affairs."
Following the bombshell announcement, however, few details have emerged about the couple or the continuance of their romance. Abedin recently sat down with the Wall Street Journal, and although she failed to provide concrete answers about her love life, she did provide some perspective about where she currently stands. "I put dating in the category of one of the things I did not allow myself to be open to for many years," she reflected. She noted that her job allowed her to attend many parties, but she never felt desired. "Here I was, this serious little political aide in a suit. I never expected to be the woman that any of these men left with an I was OK with that because to allow for that kind of relationship would mean that I would have less time to work."
While her dedication to her job is certainly admirable, and Abedin seems to remain passionate about her work, she noted a recent shift in her mindset. She enthused, "I'm open to say all kinds of yes."