Norman Reedus, Diane Kruger Walk Golden Globes Red Carpet Together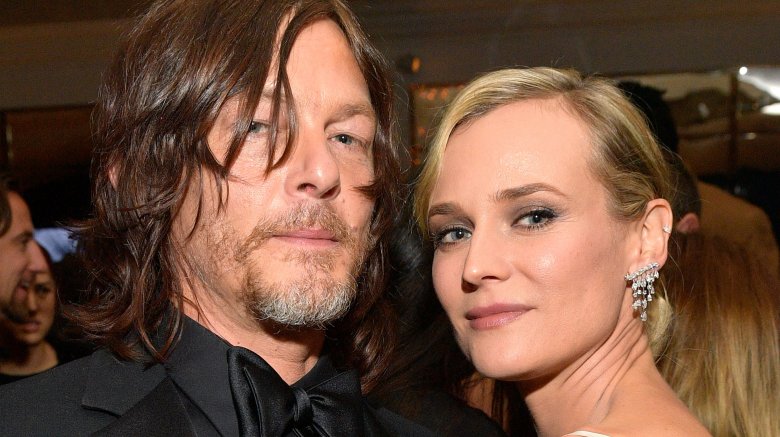 Getty Images
The couple made their big public debut on Sunday, Jan. 7, 2018.
People reports that actors Norman Reedus and Diane Kruger walked the red carpet at the 2018 Golden Globe Awards, marking the first time the two have ever appeared at an awards show together. Both stars donned all-black ensembles, keeping in line with the Time's Up movement spearheaded by Hollywood's elite. Reedus also wore a "Time's Up" pin and a "He for She" pin, as noted by Entertainment Weekly.
According to EW, Kruger was at the 75th Golden Globe Awards to support the film In the Fade, in which she stars. After the movie won the Best Foreign Language Film category, Kruger and Reedus shared a quick kiss before the actress took to the stage to accept the award.
Reedus and Kruger later attended the InStyle and Warner Bros. Golden Globes after-party, as reported by Page Six.
The Walking Dead actor and the Bridge star were first spotted together in March 2017. The pair reportedly met while working on the 2015 film Sky. Kruger, however, had been dating Dawson's Creek's Joshua Jackson at the time. Kruger and Jackson later split in July 2016, after 10 years together.
While we wait for a glimpse of the couple again, read all about what you didn't see on TV at the 2018 Golden Globes.