Report: Jackass Star Bam Margera Arrested For DUI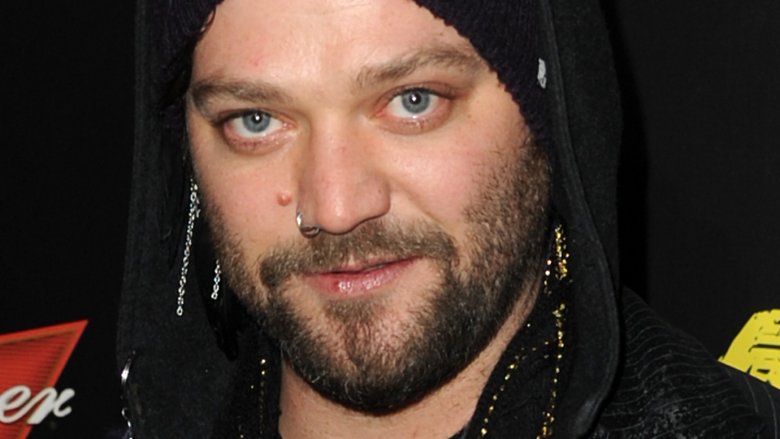 Getty Images
The professional skateboarder and TV star found himself in some serious trouble on Sunday morning.
TMZ reports that Bam Margera, who made a name for himself on MTV's Jackass, was arrested on Sunday, Jan. 7, 2018. According to the gossip rag, Margera was stopped by police after he drove past the California Highway Patrol early in the morning. The cops were reportedly in the process of stopping another driver, but Margera allegedly slowed down and spoke with them briefly, during which time the CHP officers smelled alcohol. According to People magazine, the cops were first alerted to Margera when they spotted him on his cell phone—which then led to a conversation, during which they "noticed signs of possible intoxication."
After ordering Margera to pull over, officers administered a field sobriety test. Margera was then arrested on DUI charges.
However, Margera, who welcomed son Phoenix Wolf with wife Nicole in December 2017, didn't stay in jail for long. He reportedly posted bail for $15,000 and was released around 2:30 p.m.
The incident marks the first DUI arrest Margera has ever faced. The skateboarder, however, has struggled with alcohol in the past. Regarding why he decided to stop drinking in a September 2017 interview, Margera told People, "Once I woke up in my own puke and piss, I knew I had to cut it off."
According to TMZ, Margera's mother, April, believes her son "fell off the wagon" over the weekend, despite having dealt well with his alcoholism is recent months. She revealed that Margera is upset with himself after the arrest and is open to entering a treatment facility. She and his friend Johnny Schillereff are both reportedly looking into rehabs for him in California and Arizona.
Fans of Jackass may remember that Margera's friend and co-star Ryan Dunn died after a drunk driving accident in June 2011.
While we wait to hear more from Margera, read about all the stars who've battled secret addictions.