Why Golden Globes Viewers Slammed Nicole Kidman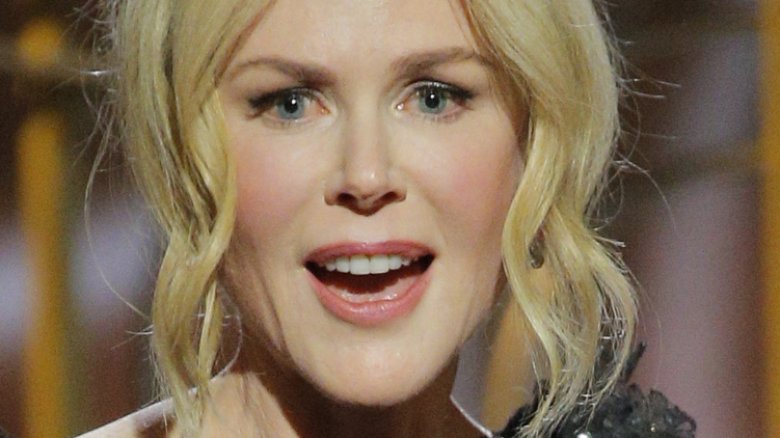 Getty Images
The Big Little Lies star might have won big at the Golden Globes, but she lost favor to some of her fans.
Having snagged the first win of the night, actress Nicole Kidman took the stage to accept the award for best actress in a TV drama. And while she managed to thank husband Keith Urban as well as her friends and co-stars Reese Witherspoon, Laura Dern, Shailene Woodley, and Zoë Kravitz, she left a couple of very important people out of her big speech: Her kids. Well, some of them anyway.
Quickly after she reached the mic, the Australian movie and TV star gave a shout out to her children Sunday and Faith, as reported by Entertainment Weekly. "First cab off the rank, that means my daughters are still awake so Sunny, Faith, I love you," she stated. "I'm bringing this home to you babies."   
Problem is, however, that Kidman is mother to two other kids she never even mentioned—25-year-old daughter Isabella and 22-year-old son Connor. Both children were adopted by Kidman and her ex-husband, Tom Cruise, years ago, before the couple split in 2001 (via ABC News).
And, as such, Kidman's faced some major backlash online, with fans tweeting out their disbelief that Kidman would leave out her oldest children in her acceptance speech, as noted by Page Six.
"Nicole Kidman's continued refusal to acknowledge that she has more than two children seriously makes me sick," one Twitter user apparently wrote.
"Is it just me or is it strange that Nicole Kidman thanked her children with Keith Urban but not her children with Tom Cruise?" someone else tweeted, adding the hashtag, "#butshetotallydeservedtowin."
Another fan tweeted out, "Nicole thanked her mom, named her sisters, mentioned her 'two daughters' with Keith Urban, by name, but did not mention her children with Tom Cruise. WTF? #GoldenGlobes."
This isn't the first time that Kidman has avoided naming her two oldest children at an awards show. In September 2017, Kidman only thanked her kids with Urban in her acceptance speech for Outstanding Lead Actress in a Limited Series. "I have two little girls, Sunday and Faith, and my darling Keith, who I ask to help me pursue this artistic path, and they have to sacrifice so much for it," she said at the time (via Page Six).
According to an AOL article about potential strain in the family, Kidman may have lost contact with Isabella and Connor due to the kids' involvement with the Church of Scientology. After Kidman's divorce from Cruise, a popular figurehead for the Church, the organization reportedly may have shunned Kidman, causing members of the Church, including her children, to avoid interacting with the actress.
While we wait to see if Kidman addresses her fans' concerns, read about the real reason she and Cruise broke up.