Whatever Happened To Billie Lee From Vanderpump Rules?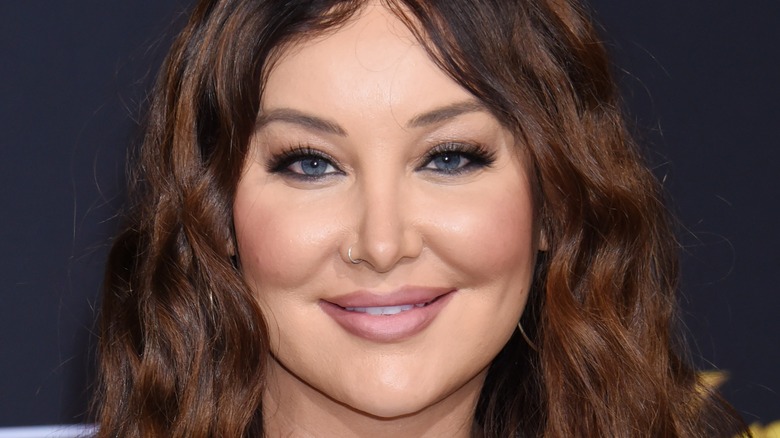 Ga Fullner/Shutterstock
Billie Lee appeared on "Vanderpump Rules" for two years before throwing in the towel at the end of Season 7. As others who've left know, going from SUR server to persona non grata can be difficult. However, nobody puts Lee in the corner. She may be off reality TV, but she's definitely not off the radar.
The shady side of "Vanderpump Rules" is pretty well known now after previous cast members have spoken out about the alleged toxic work environment. Lee was the first transgender woman to appear on the show, so it came as little surprise that she found it more challenging than others. Unfortunately, her treatment was reminiscent of having been tormented and picked on throughout her childhood growing up in the midwest. "It's just come full circle for me because I was bullied so bad in high school and middle school," she wrote in a Bravo blog. "Now, I'm a trans woman — I'm open and proud," she continued.
However, Lee still hadn't managed to escape oppression entirely. Although "Vanderpump Rules" provided a public platform, the bullying eventually led to her quitting. The outspoken LGBTQ+ activist said things became so unbearable that she even considered taking her own life. "I had some of the hardest times with that show, and a lot of my mental health took its toll," Lee told Page Six. "I slipped into a really bad depression."
So, what happened to Billie Lee after leaving "Vanderpump Rules"?
If you or anyone you know is having suicidal thoughts, please call the National Suicide Prevention Lifeline​ by dialing 988 or by calling 1-800-273-TALK (8255)​.
Billie Lee's time on Vanderpump Rules was a nightmare
Frazer Harrison/Getty Images
Billie Lee made her official "Vanderpump Rules" debut during pride with a moving speech about her transition. At first, she was firmly embraced by her fellow cast members, even Lala Kent, who's usually better known for her controversial mean girl-style behavior. "I love and adore Billie. She's genuine. She's open about who she is," Kent gushed during an interview with Glamour. "She just embodies everything a human being should embody." The magazine wrote that Lee was equally enamored, insisting Kent was "the only one I can, like, kick it with after work."
However, it didn't take long before the truth about Lee and Kent's relationship surfaced, and it wasn't pretty. On several occasions, tensions between the two reached a boiling point during Season 7, with screaming fights and backstabbing galore. "I think she likes to stir the pot; I think she's looking for her five minutes, and I gave that to her, so she's welcome, you know," Kent sniped to Bravo's The Daily Dish. "I think she's an extra on our show, and she shows up and does a great job as such." Meanwhile, Lee called out Kent for her comments and behavior. "There's so many children out there that are being bullied by people like her," Lee told Us Weekly. "She's very powerful, and when someone's powerful and they're mean, it really hurts."
However, as traumatic as Lee's "Vanderpump Rules" experience was, it has proven to be an invaluable springboard for her future.
Billie Lee's career journey has only just begun
Billie Lee didn't have the best, or even mildly good, experience on "Vanderpump Rules." Unlike her cis female coworkers, it wasn't all cocktails, manis and pedis, and gossip for Lee. "They had their own cliques. They had their own groups. It was very catty," she told the "2 Servings of Fruit" podcast. Lee said it was like a flashback to her childhood. "I felt like I was literally dropped back in high school, very insecure."
But, when life gives her lemons, Lee makes lemonade, and it didn't take long to get her groove back. Lee landed a gig as a beauty product spokesperson for a company dedicated to gender equality and stamping out prejudice. "I've recently become the new face of Regenix hair, and it's an anti-bullying campaign, too — there still are so many kids out there being bullied for just being their authentic selves," she told BravoTV's "Personal Space."
Meanwhile, Lee insists her career journey has only just begun. "I now have the opportunity to educate and inspire others with my activism work and new projects taking off," she wrote on her personal blog. "You are never too old or 'too gay,' and it's never too late to start over," she continued. Lee also loves to spread the love with her 120,000 Instagram followers by regularly sharing motivational and positive messages. And according to her bio, she's a writer, producer, actor, and vegan.