This Really Explains Why America's Next Top Model Got Canceled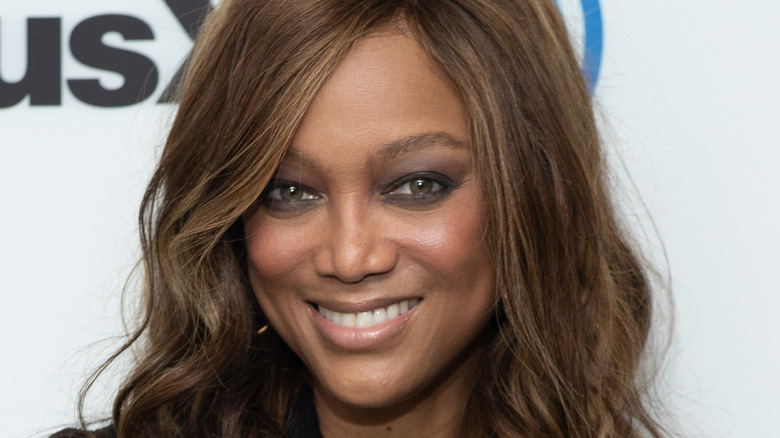 Noam Galai/Getty Images
"America's Next Top Model" was once one of the hottest reality shows on television, boasting 24 successful cycles to its name. Helmed by supermodel Tyra Banks and featuring a star-studded cast of veteran model judges including Twiggy, Janice Dickinson, and Paulina Porizkova, the show transformed normal girls into runway models, one smize at a time. While the last cycle aired back in 2018, "ANTM" continues to live on in cultural consciousness via countless GIFs and memes.
In the show's later years, Banks championed innovative formats — everything from pitting British and American models against each other, to featuring both male and female models, and incorporating social media scoring within the judging process. However, it was not enough to resuscitate the show's flagging viewership. By the 22nd cycle in 2015, numbers had dropped to just 1.12 million viewers, with Deadline reporting that ratings for that cycle's finale were "the worst the 12-year-old show has ever done." Even so, Banks was hopeful that "ANTM" might yet experience a reality TV resurgence. "You know, we've done [24] cycles of 'America's Next Top Model' and I feel that we should at least end at 25," Banks told ABC Audio (via ABC News), adding, "we're seeing if that could happen."
With so many seasons under its belt and such a powerhouse executive producer in Banks, could "ANTM" make a comeback? And was it only taken off air due to the dip in viewership, or were there other reasons it was canceled?
ANTM mistreated contestants
Michael Loccisano/Getty Images
"America's Next Top Model" sought to break barriers by covering sensitive topics like physical abuse and homelessness, in addition to spotlighting transgender and gay models. However, it did so by exploiting contestants and their trauma for entertainment value. In Cycle 5, contestant Kim Stolz told Tyra Banks that she was "gay and really proud of it," and Banks urged her to tone things down. "I'm Black and proud ... but I'm not, like, walking down the red carpet [saying], 'I'm Black, I'm Black," the judge responded. While this comment hasn't aged well, it's far from Banks' only boo-boo.
There was another problematic instance on "ANTM" Cycle 13, where a photo shoot involved darkening the girls' skin so that they could portray different races. Banks later apologized for the gaffe in a 2009 interview, admitting that the shoot turned out to be "very negative in some of the press ... I'm sorry to anybody that ... was offended by the pictures."
In Cycle 4, a contestant complained about being touched inappropriately by a male model, and the judges scolded her for speaking up. A similar situation occurred in Cycle 7, when a contestant told Banks that a male model she was paired with exhibited racist behavior toward her. The entire judging panel informed this contestant that it was her job to find a way to work together with her partner. Additionally, Banks and other judges often body-shamed contestants by calling these aspiring plus-size models "fat" and "huge."
ANTM didn't actually produce successful models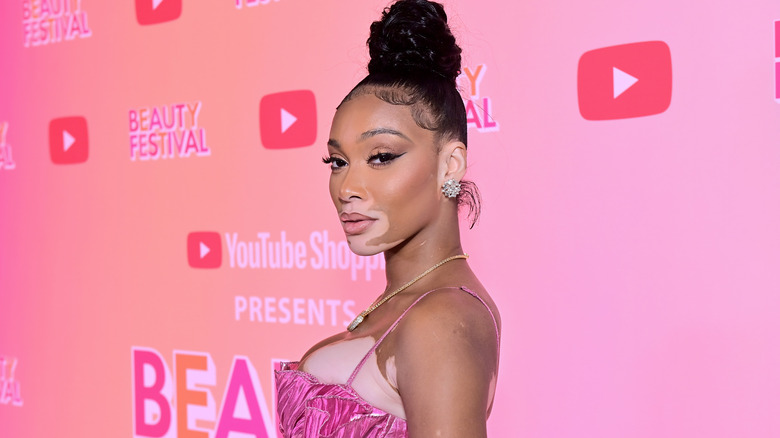 Stefanie Keenan/Getty Images
Throughout its TV reign, one of the major criticisms lobbied at "America's Next Top Model" was that it didn't produce successful models. As InTouch Weekly pointed out, many of the show's winners quit modeling, or parlayed their reality stardom into acting gigs. For example, Cycle 11's Analeigh Tipton — who now identifies as "Lio" — went on to become one of the most successful alums in "ANTM" history, but you won't find them on the catwalk. Their list of high-profile projects includes "Crazy Stupid Love," "Lucy," and "Warm Bodies," per IMDb. Other former models on the show such as Adrianne Curry and Nyle DiMarco found reality TV fame outside the world of modeling. Curry starred alongside then-husband Christopher Knight in "My Fair Brady," while DiMarco won Season 22 of "Dancing With the Stars."
Interestingly, former contestant Winnie Harlow did reach Gigi Hadid-sized levels of fame, but she doesn't attribute her success to the show. In fact, quite the opposite. "['ANTM'] ... didn't do anything for my career ... It doesn't do anything for any model's career, realistically," Harlow said on an episode of "Watch What Happens Live With Andy Cohen." "I thought ['ANTM'] was going to be a career starter. But it was really like a reality TV show. That's not what I signed up for." Harlow's comments piqued Tyra Banks' attention. "I discovered [Winnie] on Instagram and she [was] on this show, so what do you think that means?" Banks retorted, making her own appearance on "Watch What Happens Live."