The Reason Kate Middleton Struggled To Name Her Three Royal Children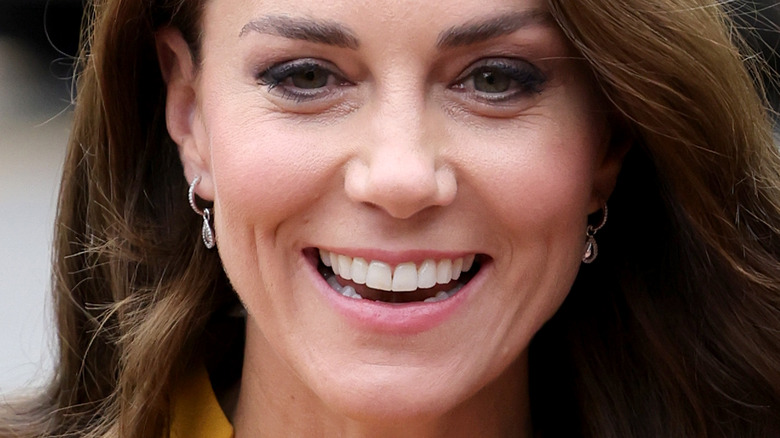 Chris Jackson/Getty Images
When Kate Middleton got married, she knew for certain that she wanted to be a mom. However, having children with a senior member of the royal family came with plenty of protocol and tradition that the majority of new moms don't experience. For example, pregnant members of the royal family aren't to disclose the sex of their child before he or she is born, according to British Heritage. That means no gender reveal parties. In addition, women who become pregnant aren't feted with baby showers, which is a fairly common practice for many others. 
Then, when it comes to actually giving birth, there's an entire set of rules that must be followed for those in the line of succession, including a "swift royal debut." Kate gave birth to all three of her babies in the Lindo Wing of St. Mary's Hospital in London and the palace made an official announcement after each. Then, a short while after labor and delivery, Kate put on a dress and walked outside to show off her newborn to an awaiting crowd filled with royal watchers and plenty of cameras. In an episode of the "Happy Mom Happy Baby" podcast, Kate said that the experience was actually "slightly terrifying." 
Next came choosing a name for each newborn, which wasn't always an easy task. In fact, Kate actually struggled when choosing monikers for her babies.
Kate Middleton felt pressure to reveal the names she had chosen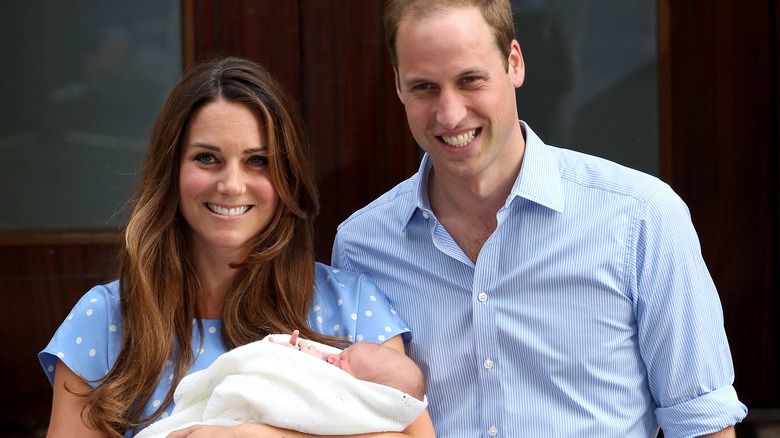 Chris Jackson/Getty Images
Kate Middleton couldn't just choose any name that she liked for her kids. Because she had married into the royal family, she had to follow fairly strict rules when it came to picking out baby names. The Princess of Wales visited with new parents at the Royal Surrey County Hospital and chatted with them about baby names, according to People magazine. "She just really talked about her own children including how they chose their names. A lot of the new mums and dads are thinking about how to choose names for their babies, and they spoke with her about how Kate and William made their choice," deputy director of midwifery Amy Stubbs told the outlet. "She said they were their favorite names and that obviously the world was waiting for them to name their children — and that felt like quite a big pressure," Stubbs added.
According to Hello Giggles, Catherine, Princess of Wales, and William, Prince of Wales, had to choose from a pool of traditional royal family names — among them, of course, were George, Charlotte, and Louis. After making their decisions, Kate and William had to get each name approved by the queen before things were made official and the names were announced to the public. Flash forward to 2022 and the world has come to know Prince George of Wales, Princess Charlotte of Wales, and Prince Louis of Wales.