Marvel Creator Stan Lee Faces Sexual Harassment Allegations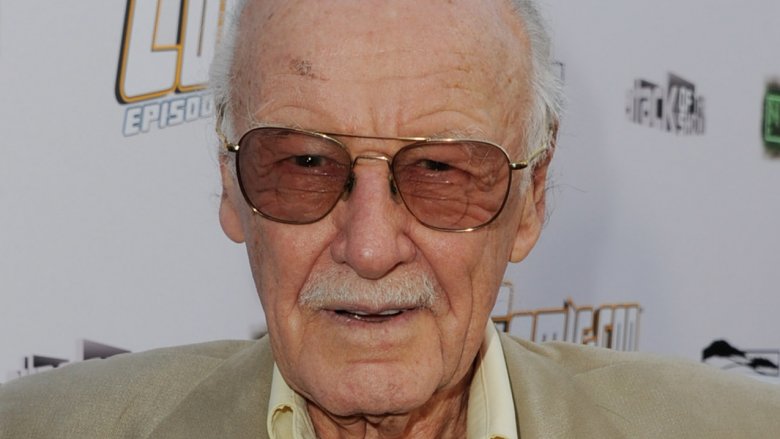 Getty Images
The comic book icon has been hit with serious claims of sexual abuse.
According to the Daily Mail, Marvel creator Stan Lee has been accused of sexually harassing and groping several young female nurses who had cared for him in his Los Angeles home. As the publication reported on Tuesday, Jan. 9, 2018, the 95-year-old allegedly walked around his home naked in their presence and reportedly asked for oral sex while in the shower and to be "pleasured" in his bedroom.
"Stan is an old man who has seemingly lost his way. He doesn't seem to care what people think of him, he's lost his filter," a source told the website. "There has been a stream of young nurses coming to his house in West Hollywood and he has been sexually harassing them. He finds it funny."
"[He] is vulgar towards the women....He uses the word p***y and f**k in their presence," the insider continued. "He's also very handsy and has groped some of the women, it's unacceptable behavior, especially from an icon like Stan."
A representative for the unnamed nursing company, which parted ways with Lee at the end of 2016, confirmed that its owner confronted Lee directly, following a number of complaints about his alleged behavior. Meanwhile, a rep for Vitale Nursing Inc., which currently works for Lee, maintained that he has been "polite, kind and respectful" to its nursing staff.
Attorney Tom Lallas released a statement on behalf of Lee, who has denied the allegations. "Mr. Lee categorically denies these false and despicable allegations and he fully intends to fight to protect his stellar good name and impeccable character," he stated. "We are not aware of anyone filing a civil action, or reporting these issues to the police, which for any genuine claim would be the more appropriate way for it to be handled." 
He continued, "Instead, Mr. Lee has received demands to pay money and threats that if he does not do so, the accuser will go to the media. Mr. Lee will not be extorted or blackmailed, and will pay no money to anyone because he has done absolutely nothing wrong."
Lee is famous for co-creating a number of Marvel's most beloved comic book heroes, including Iron Man, Spider-Man, and the X-Men. As Nicki Swift previously reported, his wife of 69 years, Joan Lee, passed away at 93 years old in July 2017.
Following the now-infamous Harvey Weinstein scandal, which broke in October 2017, Lee is just one of several powerful men in Hollywood to be accused of sexual harassment in recent months.