Who Inherited Marilyn Monroe's Money After Her Death?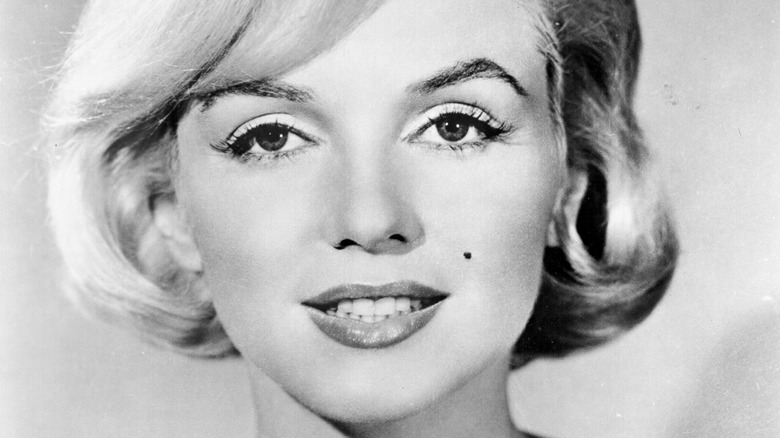 Michael Ochs Archives/Getty Images
With the release of Netflix's "Blonde," film icon Marilyn Monroe is once again at the forefront of American consciousness. Starring Ana de Armas, the film covers the life and death of the cinema siren without pulling its punches. According to Rotten Tomatoes, this unflinching portrayal failed to impress critics, though the same could not be said of its lead. In fact, de Armas is thought to be an Oscar contender.
"We're telling her story from her point of view," de Armas told Variety. She went on to discuss the raunchy nature of the film, which features her as Monroe in several nude scenes. In de Armas' opinion, these scenes were pivotal to explaining the tragedy of Norma Jeane Baker. "I'm making people feel what she felt," the Cuban-born actor said.
Even so, some critics found the film exploitative. Manohla Dargis of The New York Times criticized the "necrophiliac" attempt at depicting Monroe, likening the director of "Blonde" to the same men who exploited the starlet during her lifetime. Regardless, the movie renewed interest in the tragic death of Monroe, prompting fans to speculate not only about what happened to her but about her legacy as well.
The majority of Marilyn Monroe's estate went to one man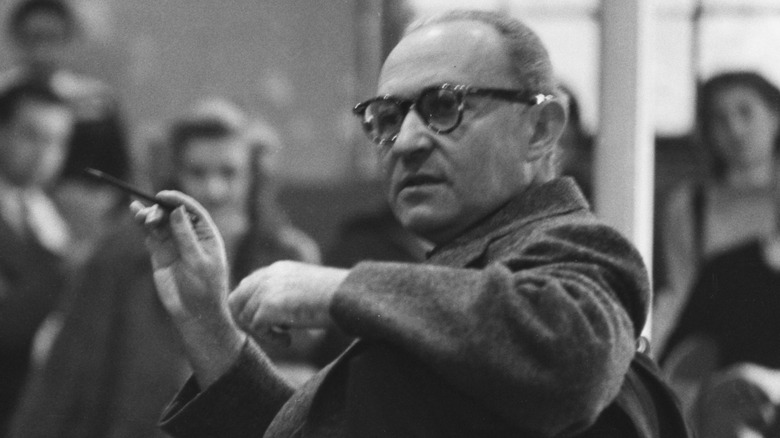 Michael Ochs Archives/Getty Images
Following the release of "Blonde," audiences have become more enraptured by Marilyn Monroe's story than ever before. Her tragic passing at the age of 36 left many questions — including whether her death was truly a suicide. Perhaps the biggest question left in her wake, though, was what happened to her fortune.
Though she was married multiple times, including once to Joe DiMaggio, Monroe didn't leave her money to any of her three husbands. According to Grunge, the actor created her final will shortly before divorcing her third husband, playwright Arthur Miller. In her will, she established a trust to take care of her schizophrenic mother, Gladys Baker. After that, Monroe left $10,000 to her half-sister, Berniece Baker Miracle (via The New York Times). Other monetary gifts were given to her secretary, May Reis, and her friends, Norman and Hedda Rosten, the latter of which was meant for their daughter's education.
Interestingly, the majority of Monroe's belongings went to her acting coach, Lee Strasberg. Decades later, her decision to leave her estate to Strasberg forever altered the course of her legacy.
If you or anyone you know is having suicidal thoughts, please call the National Suicide Prevention Lifeline by dialing 988 or by calling 1-800-273-TALK (8255)​.
Who profits off of Marilyn Monroe's estate today?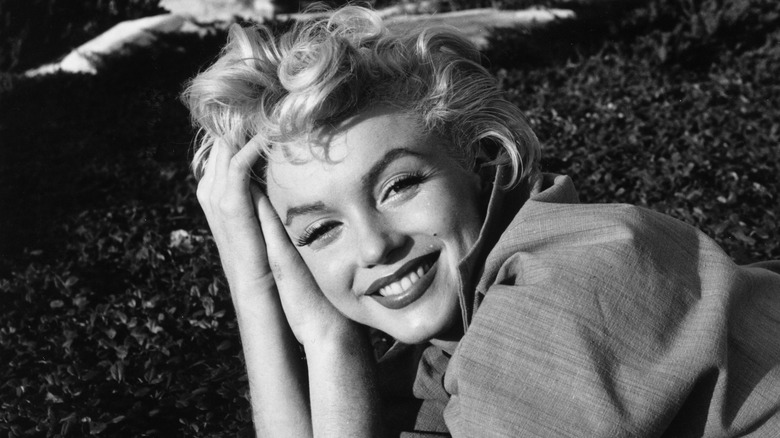 Baron/Getty Images
While Marilyn Monroe had no children or heirs, her estate still exists, bringing up the question: Who profits from her fame? The answer comes in two parts. The trust left to the actor's mother was transferred to Monroe's psychiatrist, Dr. Marianne Kris, after Monroe's mother, Gladys Baker, died. According to Express, the trust was "to be used by her for the furtherance of the work of such psychiatric institutions or groups as she shall elect." Ultimately, Monroe's money benefitted the Anna Freud Centre in London, which supports children and families coping with mental illness (via Grunge).
Alternatively, the portion of Monroe's estate that went to Lee Strasberg primarily benefited Strasberg's wife, Anna, upon Lee's death. Anna ultimately partnered with CMG Worldwide, a company that focuses on the marketing and merchandising of deceased celebrities. Per NPR, Anna auctioned off most of Monroe's belongings, including a piano that belonged to Monroe's mother that is now owned by Mariah Carey. After some legal troubles, Anna then sold the rights to Monroe's estate to Authentic Brands Group, which also has the rights to Elvis Presley's work.
Monroe's legacy represents the duality she lived with daily. On one hand, the Anna Freud Centre upholds the values that matter to her. On the other, Anna Strasberg monetized the actor's estate in much the same way that the film industry monetized Monroe herself.