Serena Williams Opens Up About Postpartum Health Complications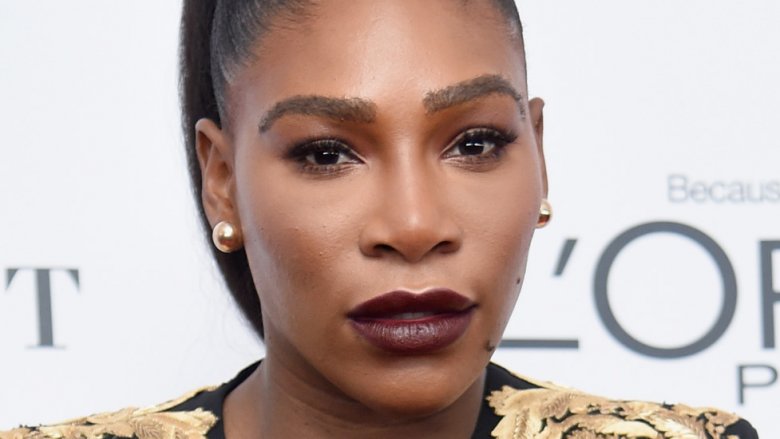 Getty Images
The tennis pro faced some serious medical problems after giving birth.
On Wednesday, Jan. 10, 2018, Serena Williams and her adorable 4-month-old daughter, Alexis Olympia, graced the cover of Vogue magazine's February 2018 issue. During her candid interview, the new mom opened up about the scary health complications she suffered following her little girl's birth.
As Williams recalled, her doctors were forced to perform an emergency C-section after her heart rate began to plummet during her contractions. Afterward, her Reddit co-founder husband, Alexis Ohanian, cut the cord and placed their daughter on his wife's chest.
"That was an amazing feeling," she said. "And then everything went bad." Over the next six days, the athlete would suffer through shortness of breath due to small blood clots in her lungs, which led to an intense coughing fit that opened up her C-section wound. During the subsequent surgery to close it, her doctors discovered that a large hematoma had flooded her abdomen as a result of these complications.
The couple finally brought their baby girl home a week later. However, with Williams recovering on bed rest for six weeks, she and Ohanian found this transition into parenthood to be understandably difficult. 
"I was happy to change diapers but on top of everything she was going through, the feeling of not being able to help made it even harder," the new dad told Vogue. "Consider for a moment that your body is one of the greatest things on this planet, and you're trapped in it."
"Sometimes I get really down and feel like, Man, I can't do this," Williams, who recently played her first tennis match since giving birth, admitted of new motherhood. "It's that same negative attitude I have on the court sometimes. I guess that's just who I am. No one talks about the low moments—the pressure you feel, the incredible letdown every time you hear the baby cry."
She added, "I've broken down I don't know how many times. Or I'll get angry about the crying, then sad about being angry, and then guilty, like, Why do I feel so sad when I have a beautiful baby? The emotions are insane."
As Nicki Swift previously reported, Williams, 36, and Ohanian, 34, welcomed their daughter on Sept. 1, 2017. The cute pair began dating in 2015, before tying the knot in November 2017.
While we wait for more baby news from this sweet family of three, read up on what we know about Serena Williams' baby.