Report: James Franco Hit With Allegations Of Sexually Inappropriate Behavior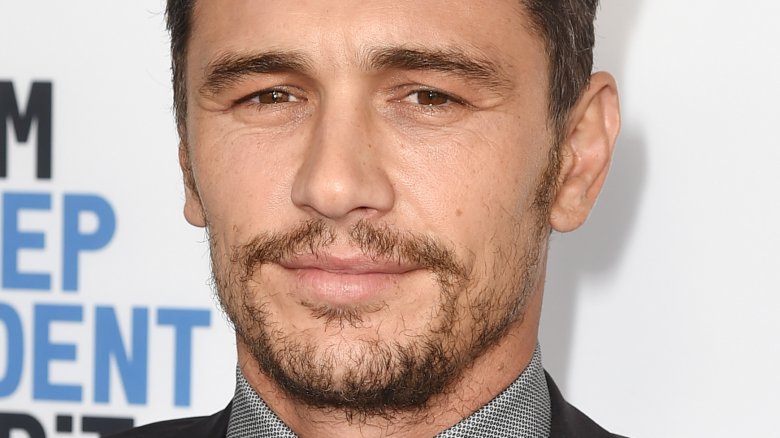 Getty Images
The Disaster Artist star is facing more disturbing accusations.
On Thursday, Jan. 11, 2018, the Los Angeles Times published a report detailing five women's accounts of inappropriate sexual behavior at the hands of James Franco. Four of the five women were students of Franco, while one claims the actor was her mentor. While many former students interviewed for the article recalled their experiences positively, these women alleged that Franco used his power and influence to place them in uncomfortable positions.
"I feel there was an abuse of power, and there was a culture of exploiting non-celebrity women, and a culture of women being replaceable," accuser Sarah Tither-Kaplan told the paper. She further claimed that Franco, while filming an orgy scene in which she appeared nude in the background, removed the plastic guards that covered actress' vaginas while simulating oral sex.
Two other women recalled Franco becoming angry on set when actresses refused to take off their shirts. "I felt like I was selected for something based on my hard work and my merit, and when I realized it was because I have nice [breasts], it was pretty clear that was not the case," one of these women, Hilary Dusome, told The Times. "I don't think he started teaching with bad intentions, but he went down a bad path and damaged a lot of people in the process."
Another woman, Katie Ryan, claimed that she and her classmates were told they'd be able to audition for Franco's film projects. But it wasn't quite what she expected. She said Franco "would always make everybody think there were possible roles on the table if we were to perform sexual acts or take off our shirts."
Violet Paley, on the other hand, told The Times she met with Franco in 2016, hopeful for his mentorship. They soon began a romantic relationship. As she'd previously claimed on Twitter, Paley said that Franco pressured her into performing oral sex on him in a car, something she'd never done with him before that moment. Thinking back, Paley, who later had a consensual relationship with Franco, said, "The power dynamic was really off."
Franco's lawyer, Michael Plonsker, has denied all of the allegations presented by The Times.
As Nicki Swift previously reported, Franco, who wore a "Time's Up" pin at the 2018 Golden Globes, addressed some of the allegations that had been circulating online, including those made by Paley. "The things that I heard that were on Twitter are not accurate, but I completely support people coming out and being able to have a voice because they didn't have a voice for so long. I don't want to shut them down in any way," he told Stephen Colbert on The Late Show. "It's, I think, a good thing and I support it."
Since Franco was accused of sexual misconduct online, The New York Times canceled his TimesTalk. "The event was intended to be a discussion of the making of the film, The Disaster Artist. Given the controversy surrounding recent allegations, we're no longer comfortable proceeding in that vein," the paper said in a statement on Tuesday, Jan. 9 (via The Hollywood Reporter).
While we wait to see what comes of these allegations, read all about the shady side of James Franco.