Fear Factor Almost Had A Different Famous Host Instead Of Joe Rogan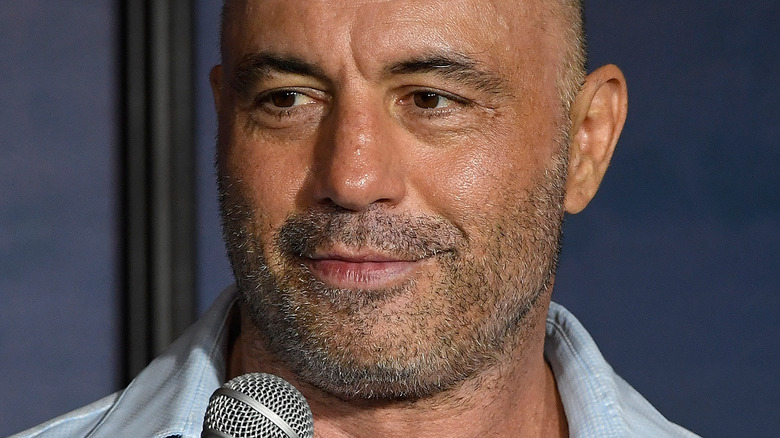 Michael S. Schwartz/Getty Images
Long before TikTok trends and social media challenges, "Fear Factor" captivated audiences across America. The show, which premiered in 2001, saw strangers take on extremely gruesome challenges in an attempt to win a cash prize. The original inception of the stunt show saw UFC commentator Joe Rogan take on the role as host. Rogan even reprised his role when the series was brought back in 2011 – after being cancelled in 2006.
Years later, Rogan opened up about his experience on the popular show and revealed that he initially had very low hopes for the series. "90 percent of the time I would show up at work and I'd be shaking my head going, 'I can't believe this is a real show,'" he said during a 2015 appearance on "Midnight in the Desert with Art Bell." "I thought it was something completely ridiculous. I'm like, 'There's no way this is going to stay on television.'" And while Rogan has become synonymous with the extreme stunt show, "Fear Factor" almost had a different host altogether.
Phil Keoghan auditioned to host Fear Factor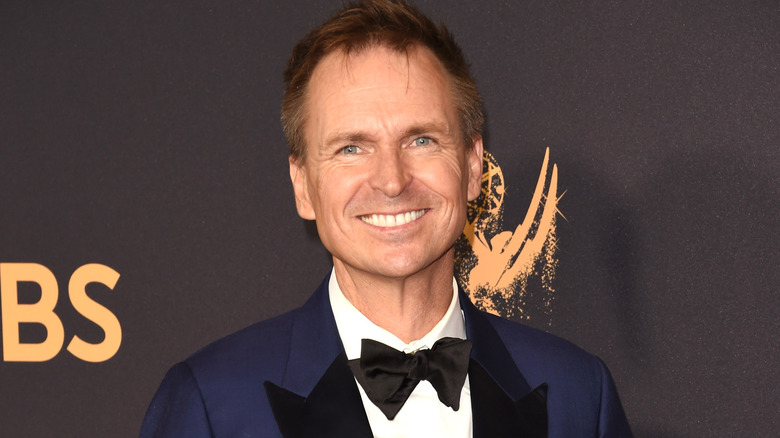 J. Merritt/Getty Images
Joe Rogan's impressive run on the hit show "Fear Factor" almost didn't happen, according to the show's producers. David Hurwitz and Matt Kunitz – who worked on the popular competition series – revealed to Yahoo that Phil Keoghan almost nabbed the role. "Phil really stuck out," Kunitz said. "Everyone that came in was very respectful and said, 'This would be a great show. I'd love to host it, and I'm really excited about it.'"
The duo went on to reveal that it was Rogan's nonchalant attitude — and frank disbelief in the show's ability to succeed — that won them over. "Joe came into the conference room, watched a sizzle reel and thought it was ridiculous ... He never stopped saying 'I don't think this is going to last,'" Hurwitz recalled.
And while Keoghan was unable to land the job on "Fear Factor," the New Zealand native had an even more successful run as the host of the American version of "The Amazing Race." Keoghan, who also serves as executive producer on the CBS reality show, has won 10 Primetime Emmys for his work on the series, as of this writing.
Fear Factor has since been revived and cancelled again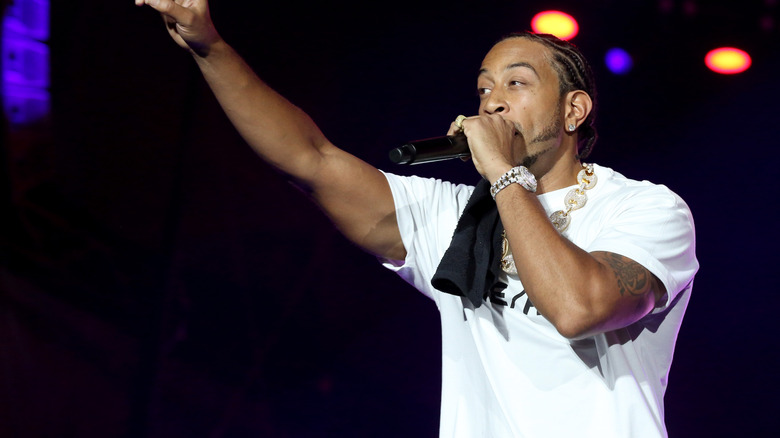 Gabe Ginsberg/Getty Images
Following its initial cancellation in 2006, "Fear Factor" returned in 2011 with Joe Rogan as host. However, the revival was not without controversy. According to TMZ, NBC was forced to pull an episode of the show which featured contestants drinking donkey semen and urine. The twin contestants later opened up about the gruesome stunt, and revealed that they vomited several times during the 15-minute ordeal. And while the network has never confirmed whether the episode — titled "Hee Haw! Hee Haw!" – prompted the show's cancellation, the series ended shortly after the scandal.
Nonetheless, the reality series was revived again in 2017, with Ludacris taking over as host. "I am excited to kick off my partnership with MTV, starting with the relaunch of 'Fear Factor,' which will be even more insane and ludicrous than what you remember," the rapper said in a statement to The Hollywood Reporter. The Ludacris-led reboot ran on MTV for two seasons but was axed for good in 2018.