Whatever Happened To Tom Hulce?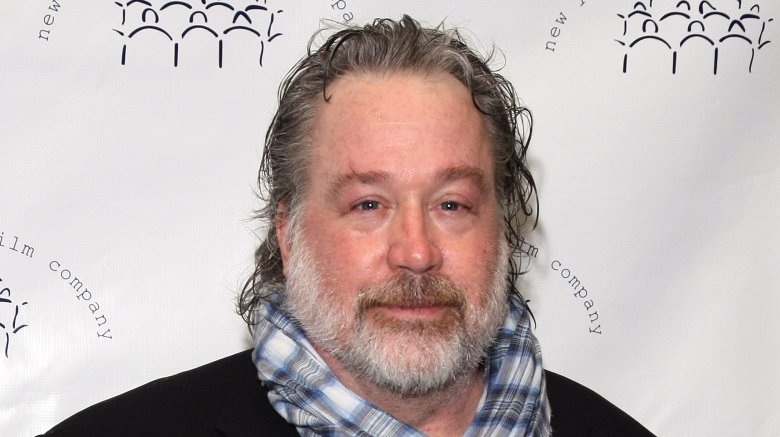 Getty Images
Tom Hulce starred in three of the most iconic movies of the 1970s and 1980s: He portrayed freshman fraternity pledge Larry Kroger in the college classic Animal House, composer and Salieri hate-target Wolfgang Amadeus Mozart in the Oscar-winning Amadeus, and as the tragically flaky Larry in the dramedy Parenthood. Hulce was one of the most talented and dedicated actors working in film–right until he just about up and disappeared from screens in the '90s. Here's a look at what Tom Hulce has been doing over the past couple of decades.
He returned to the theater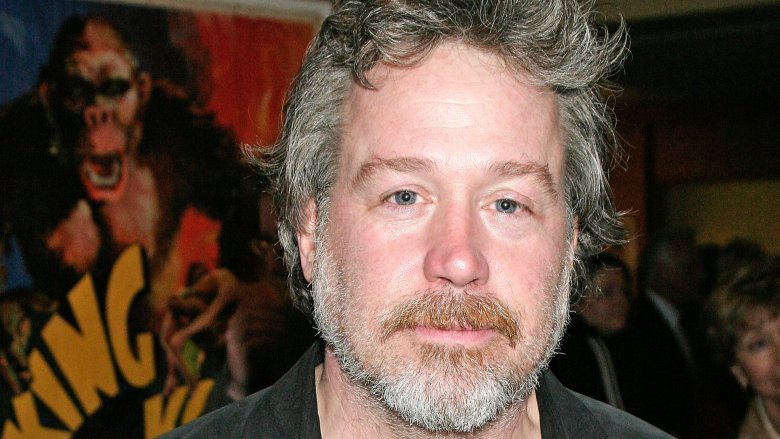 Getty Images
Hulce's early career was primarily on the stage. After training at the North Carolina School of the Arts, he secured an apprenticeship at the New York Shakespeare Festival, and then auditioned for Equus on Broadway. Hulce was named an understudy for star Peter Firth, and he ultimately replaced him in the role of a deeply disturbed, horse-obsessed teenager. 
After some more theatrical work, Hulce won the role of Mozart in Amadeus, beating out better-known candidates that included Mikhail Baryshnikov and David Bowie. That set Hulce on a movie path for the remainder of the decade...before he drifted back to theater, where he's spent most of his professional time since. In 1990, for example, Hulce starred in the original production of Aaron Sorkin's A Few Good Men as Lt. j.g. Daniel Kaffee, the role played by Tom Cruise in the 1992 film version.
He quit acting altogether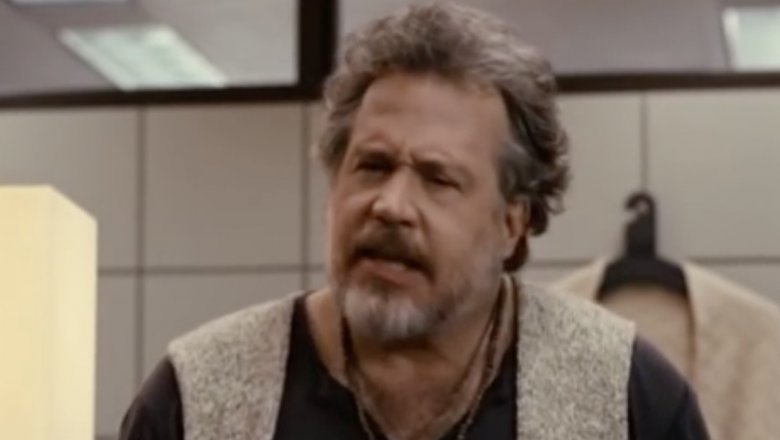 YouTube
We don't see Hulce in many movies anymore for a pretty good reason: because he chose to stop appearing in them. After voicing Quasimodo in Disney's 1996 animated take on The Hunchback of Notre Dame (and assorted direct-to-video spinoffs), he more or less retired from acting of any kind in '90s. 
"My brain just changed," Hulce told the Pittsburgh Tribune-Review. "The very particular concerns of climbing inside the fictional circumstances of a part became much less compelling to me than looking at the full concerns of a story and putting all of the pieces together." 
He briefly returned to screens with very small roles in Stranger Than Fiction in 2006 and Jumper in 2008, but then he retreated back behind the scenes.
He directed and produced plays and musicals.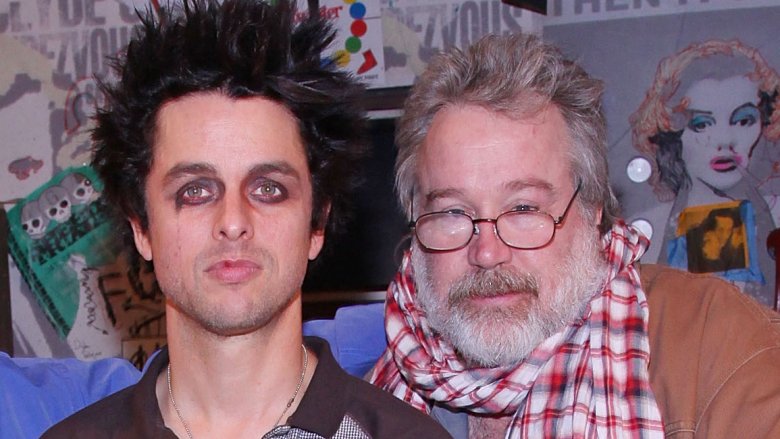 Getty Images
Hulce has had some lofty theatrical ambitions, and by and large, he's achieved them. On Broadway, Hulce served as an executive producer for Spring Awakening, the smash hit 2006 musical about sex-and-feelings-crazed teenagers. Hulce won a Tony Award for Best Musical for his trouble. 
After that, he was instrumental in developing Green Day's 2004 concept album American Idiot into a musical. Michael Mayer, who produced Spring Awakening with Hulce, mentioned in an interview that the record would work on stage, and Hulce called him up to tell him they should make that happen. Hulce helped see the show through to its Broadway debut in 2010. 
But his biggest theatrical project to date? Hulce co-conceived and directed a six-hour, two-night stage adaptation of John Irving's 1985 novel The Cider House Rules.
He found happiness far away from Los Angeles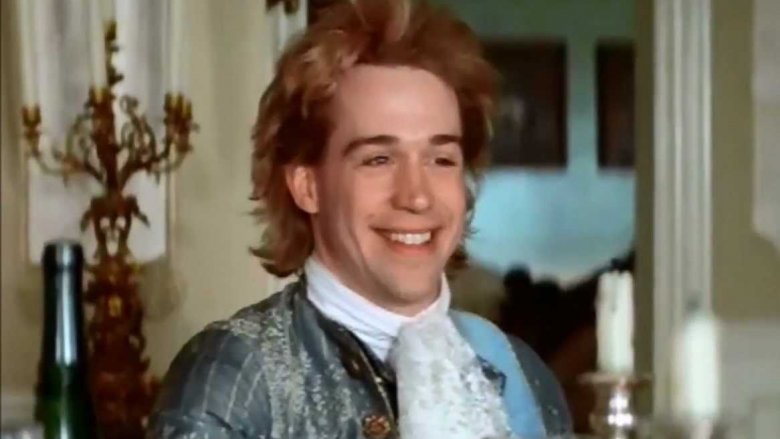 To be cast in big Hollywood productions, it helps to actually live near Hollywood, or, barring that, another major entertainment industry hotbed, like New York. Seattle is a large, thriving city, but it may as well be Siberia as far as the movie industry is concerned. But Tom Hulce didn't really care about all that when he moved to the Emerald City. 
While traveling through the Pacific Northwest metropolis, Hulice told Seattle Gay News that the city "felt like it was a place I'd like to live" and that he "eventually bought a house there" and got heavily involved with its theater scene.
He values his privacy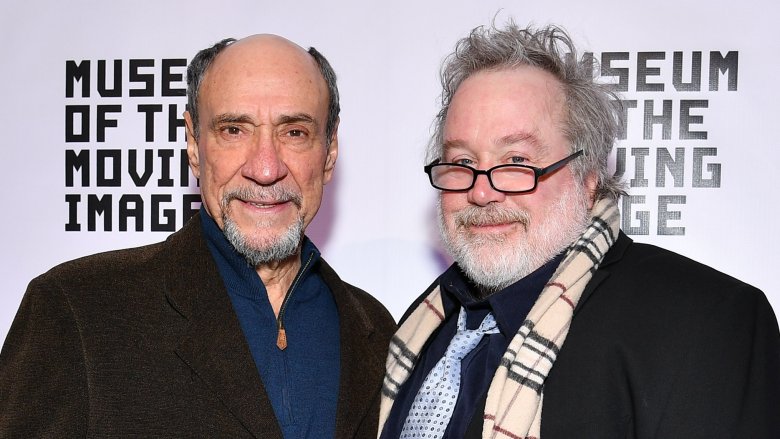 Getty Images
Hulce isn't really interested in the self-promotion and attention-grabbing activities in which most other actors happily participate—Hulce has always been quite private. He's never really been definitively romantically linked to anyone. At one point, Wikipedia stated that he was married to a woman and had a couple of kids—though neither claim is accurate. 
"In the world of the internet, there are many falsehoods. Anyone can write stuff on Wikipedia and it doesn't have to be true," Hulce said. One of the few details about his personal life he's revealed was that when he lived in New York in the early 2000s, he lived across the street from his Amadeus costar F. Murray Abraham. 
He was supposed to be in Take Me Out
Take Me Out was among the biggest new plays of the 2000s. It takes place mostly in the locker room of a professional baseball team and explores the ramifications when a well-known star announces to the world and his teammates that he's gay. Take Me Out was a finalist for the Pulitzer Prize for Drama and won Tony Awards for Best Play, Best Direction of a Play, and Best Performance by a Featured Actor in a Play. That one went to actor Denis O'Hare (best known now for his many roles on American Horror Story) for his portrayal of the protagonist's business manager. 
In 2004, Tom Hulce was all set to take on the role for Take Me Out's West Coast premiere. Hulce viewed the opportunity as a potential comeback. "This is a very intriguing moment for me. I would love it if this is kind of a re-engagement that becomes part of a vocabulary of work for me," he told Backstage. Then, for reasons he kept private and personal, Hulce withdrew from the production.
He produces movies now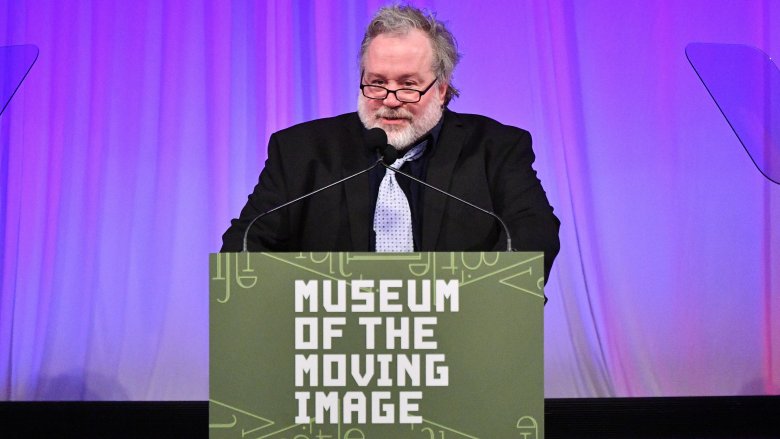 Getty Images
Hulce was nominated for the Best Actor Oscar in 1985 for his role in Amadeus, but he lost to his costar, F. Murray Abraham. He just might get an Oscar yet—not as an actor, but as a producer of a Best Picture winner.
Hulce occasionally produces films, and his next project is an adaptation of Anton Chekhov's classic play, The Seagull. It's potentially Oscar bait of the highest order: set for release in 2018, the movie stars Saorise Ronan, Annette Bening, and Elisabeth Moss. Distributor Sony Pictures Classics has called the movie "the definitive film version of the master storyteller's play."