What We Know About Casey Affleck And Summer Phoenix's Relationship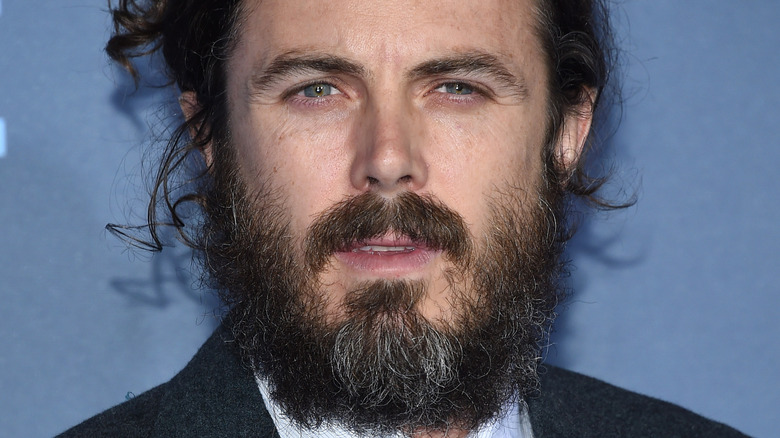 DFree/Shutterstock
There was no coincidence that Casey Affleck married Summer Phoenix, as her brother, Joaquin Phoenix, played matchmaker for the pair. Affleck was famously best friends with the "Walk the Line" actor at the time. In 2013, Affleck told The Daily Beast, "She was going out with someone else and I said, 'Man, she's cute,' and [Joaquin] said, 'You should see if she'll go out with you.'" Shortly after that exchange, Joaquin set up a scenario where his sister and friend could have quality one-on-one time together, and that led to them dating.
Summer recalled that she and Affleck had always been "flirty friends" before they formed a romantic relationship, as she told The Telegraph in 2004. The couple worked together on the Kenneth Lonergan-directed stage play "This is Our Youth" in London in 2002, which helped solidify their relationship. A couple years later, Affleck popped the question to Summer and dazzled her with an extravagant ring. "I've never had a diamond before, and now I've got a diamond surrounded by other diamonds and diamonds in places where, frankly, you don't need diamonds at all, and I would have been happy with a piece of twine," she told The Guardian in 2004. 
Before they tied the knot in 2006, the duo welcomed their first child — daughter Indiana Affleck — in 2004. Two years after saying "I do," the couple had their second child — Atticus Affleck — and becoming a father had a profound affect on the "Gone Baby Gone" star. 
Summer Phoenix files for divorce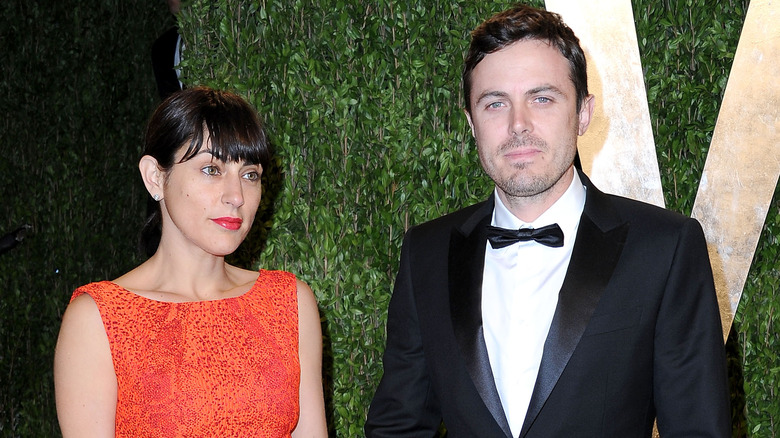 Pascal Le Segretain/Getty Images
Being married with two children impacted Casey Affleck both personally and professionally, as it made him more calculated about his career. "I'm more conscious of being able to make a living now and being able to support a family," the "Manchester By the Sea" star told Boston magazine in 2006. "So maybe I should work more and take advantage of the opportunities I have now," he added. Meanwhile, Summer Phoenix took a hiatus from acting after becoming a mother. Phoenix was grateful for what her husband did both at home, and as an activist — the pair were heavily involved in PETA and animal activism. "He is a bleeding heart," she told Boston magazine. "He is the most generous guy I have ever met." 
The couple mostly kept their married life out of the spotlight, but they made headlines in 2016 when Phoenix filed for divorce after over 10 years of marriage. It was not a rash decision, as the pair separated in 2015 before officially calling it quits. The former couple appeared on good terms. "Casey Affleck and Summer Phoenix have amicably separated. They remain very close friends," a statement to People read at the time. 
By 2017, Affleck and Phoenix were officially divorced, as they reached a "prearranged confidential settlement" for dividing their assets and co-parenting their children, per People. Amid the break up, Affleck surprised fans when he mentioned his ex while receiving a prestigious award.
Casey Affleck's shoutout to Summer Phoenix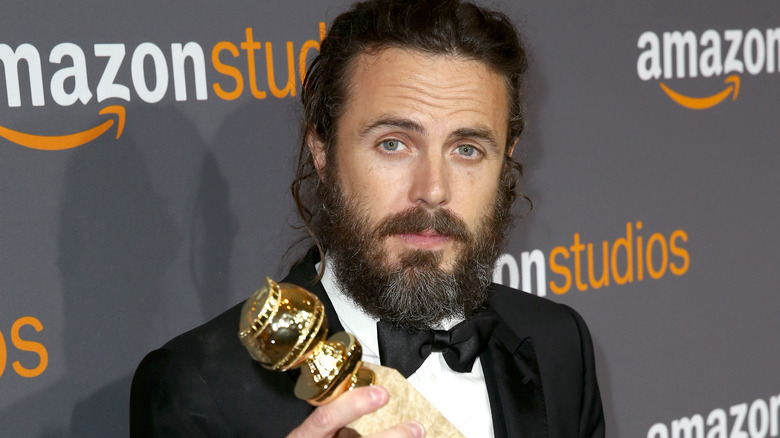 Joe Scarnici/Getty Images
In January 2017, before his divorce with Summer Phoenix was finalized, Casey Affleck won the award at the Golden Globes for best performance by an actor in a motion picture drama for his work in "Manchester By the Sea." During his acceptance speech, Affleck had high praise for the film's director, Kenneth Lonergan — who he previously worked with for the 2002 play "This is Our Youth." The actor then gushed over his children: "Lastly, I'll just say that despite how I might think I'm in charge at my house, it's my kids who give me permission to do this," (via E!). Despite the dissolution of their marriage, Affleck added a shoutout to Phoenix as well: "And to their mom who gave me just about every good acting idea I ever had, thank you very much, I love you."
As the former couple navigated co-parenting together, they appeared to remain on fairly amicable terms. A couple years after his Golden Globes speech, Affleck once again was effusive while discussing his ex. "Luckily, Summer is and always has been an amazing mother," he told Us Weekly in 2019. "She's loving and fun and the boys worship her," Affleck added while discussing how despite their personal disagreements, the two work hard at parenting together.