What Nancy Kerrigan Said About 'I, Tonya'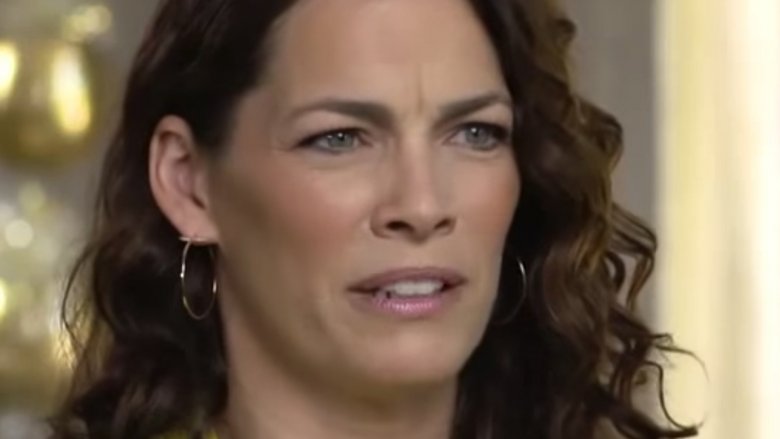 YouTube
The Olympic figure skater is speaking out about the blockbuster film.
On Thursday, Jan. 11, 2018, the Boston Globe published an interview with Nancy Kerrigan, detailing the athlete's thoughts on I, Tonya. And while one would naturally assume that she would have a lot to say about the movie, which follows the life of former rival Tonya Harding, Kerrigan kept her statement short.
"I really have nothing to say about it," Kerrigan said in the phone interview. "I haven't seen anything. I haven't watched anything.
She explained that she hasn't had time to see the Margot Robbie-led film. "I've been busy. I was at the national [figure skating] championships this week so I didn't watch the Golden Globes. I haven't seen the movie," she said, adding, "I'm just busy living my life."
As for opinion on Harding's on-screen representation, Kerrigan has very little to say, though she admitted that the whole situation was "bizarre." She told the paper. "At this point, it's so much easier and better to just be . . . it's not really part of my life. As you say, I was the victim. Like, that's my role in this whole thing. That's it."
She continued, "It is weird, that's for sure. A bizarre thing. The whole thing was crazy, being that it's a story. I mean, come on."
Kerrigan's husband, Jerry Solomon, who also serves as her agent, called the Boston Globe later on with a statement for the publication. "Our position at this point is to say nothing. When we collectively, or Nancy individually, decide what to do, when we are ready to say something, we will," he shared. "But until that time, we've been very consistent — and as you can imagine I'm getting calls from everybody under the sun from all around the world — so just to be consistent we're really not saying anything at this point."
For those not aware of her tragic story, Kerrigan was struck by a baton above her right knee after practicing for the U.S. Women's Championships in January 1994. It was later revealed that her assailant was hired by Harding's ex-husband, Jeff Gillooly, in an apparent attempt to secure Harding's place on the Women's Olympic team (via Refinery29).
While we wait for Kerrigan to further address the film, read all about why we rarely hear from the Olympian skater today.