What Saint West's Picture Says About Kim And Kanye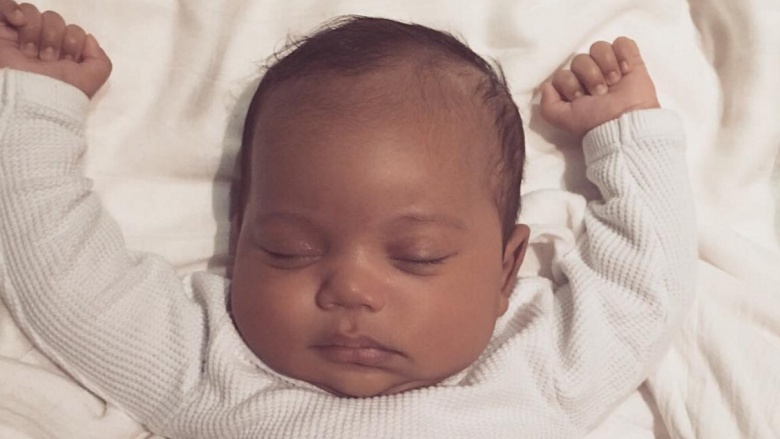 Kim Kardashian finally shared the first full photo of her newborn son Saint West, born December 5, 2015, on her website and Instagram feed, and it's adorable. Previously, we had only seen a shot of the little dude's hand, as he gripped his big sister North West's finger. Both Kardashian fans and haters were impatiently waiting for a look at his face, and it was worth the wait. Saint is quite a cute fella, because of course he is. Love 'em or hate 'em, Kimye is a good-looking couple that passed along impossibly beautiful DNA. Kardashian notes that she shared her son's first photo on what would have been her late father Robert Kardashian's birthday. It was a sweet gesture, since her dad never got to meet his grandchildren. If you look past the cuteness, Kim Kardashian's big photo reveal speaks volumes about her marriage to Kanye West.
Damage control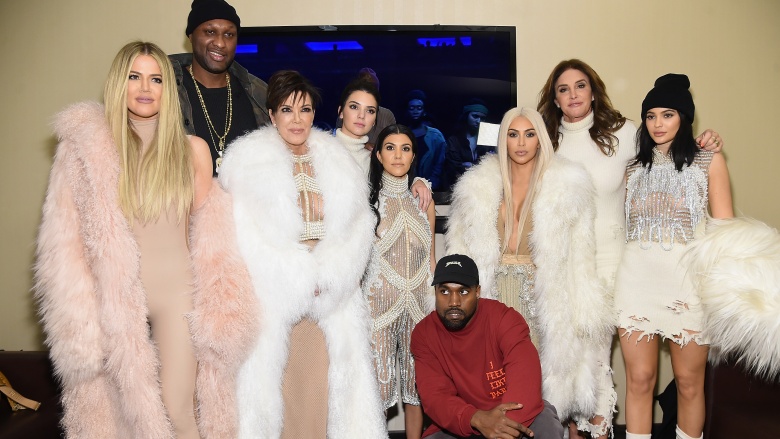 Getty Images
In the weeks leading up to the Yeezy Season 3 fashion show/event at Madison Square Garden during New York Fashion Week and the release of his The Life of Pablo album, West was furiously tweeting images from fittings, changing the album title multiple times, and preaching about his own genius. It seemed like he was losing his mind, all the while his ego spun out of control. In an attempt to take the media heat off her husband and to soften his image, Kardashian shared a shot of their precious infant son. It immediately shifted the focus of the media and the public from West's controversial antics to Saint's cuteness. Well played, Mrs. West. Well played.
Competition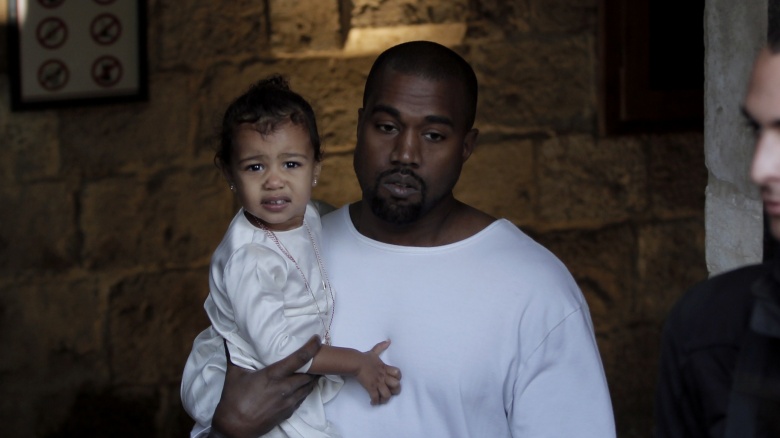 Getty Images
Even though Saint just arrived, West seemed to focus on only one of his children. Amidst his barrage of Fashion Week tweets, he posted a pic of daughter North West and said he "love love love love love my baby girl." That's a lot of love right there. Yet he didn't even mention Saint, a newborn who requires a lot of uninterrupted time and attention. Something tells us West hasn't been fully there for diaper duty or feeding shifts.
It's a bit odd that Saint references weren't happening, at all. This is Kanye's spawn, his mini-Yeezy, his son, and the offspring who will carry his name into the future. For someone with a West-sized ego, you'd think Saint would be Kanye's main man. Perhaps Kardashian's debut picture of Saint is a way of personally connecting him to his famous father, who is in the middle of some huge professional pursuits. Is she that deep? We don't know. But maybe she is in Mama Bear mode.
Kim is the boss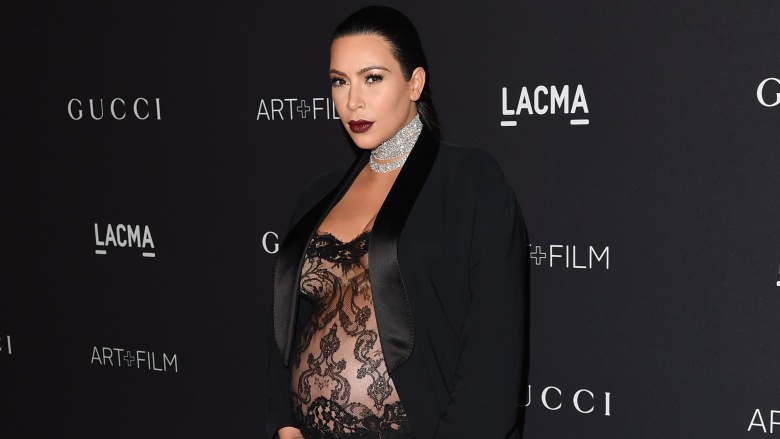 Getty Images
Move over, Tony Danza. You're not the boss anymore—Kim Kardashian is! It was Kim who took the power back and revealed Saint's first full photo. Remember, the first photo of North was revealed when West was a guest on his mother-in-law Kris Jenner's now-defunct talk show. It doesn't matter who was the main puppet master of the reveal; all that matters is the fact that it was West who revealed the pic. This time, it was Kim's moment of glory. While West is busy rapping and designing, Kardashian appears to be the rock and the foundation of their family. The mom thing suits her. The dad thing? It feels like West is still getting used to and growing into the role.
The PR machine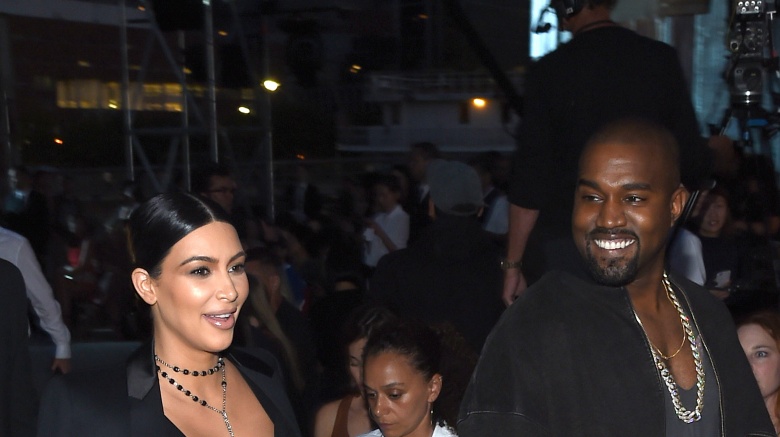 Getty Images
We thought that West would have revealed the first photo of Saint at his Fashion Week event at Madison Square Garden. We envisioned him sharing the photo on a Jumbotron screen. That would have been a very Kanye-esque thing to do. But that's not how it went down, obviously. The Instagram photo reveal proves that it's Kardashian who runs their PR machine. No one would ever expect Yeezy to use social media for such huge news. But there's his wife, bringing him back down to earth. Her fingerprints are all over this PR move.
The sympathy vote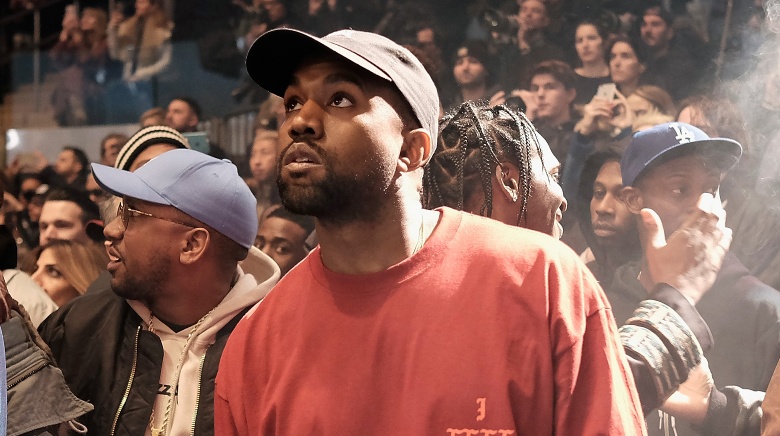 Getty Images
West recently made the ridiculous claim on Twitter that he is $53 million in debt and asked Facebook founder Mark Zuckerberg to essentially become a patron of the arts and fund his "ideas." West bankrolls his own professional pursuits, like the Yeezy fashion collection, according to TMZ. That being said, he's not in the poorhouse. That didn't stop fans from starting a GoFundMe campaign for him. We can't help but wonder if Kardashian shared the photo of her son to garner the sympathy vote. They do have a brand new mouth to feed. In all seriousness, posting the pic could have been another carefully orchestrated move that forced people to forget about those questionable debt claims.