Aziz Ansari Accused Of Sexual Assault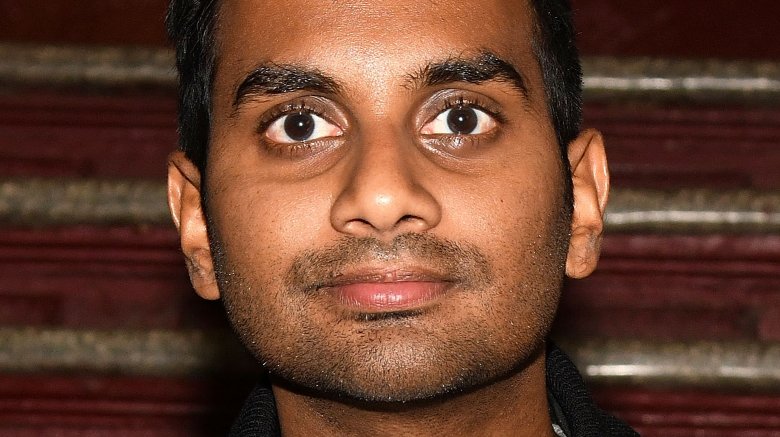 Getty Images
The Master of None star is facing serious allegations.
On Saturday, Jan. 13, 2018, a Brooklyn-based photographer, 23, accused Aziz Ansari of sexual assault during an interview with Babe. The woman, who went by Grace to protect her anonymity, claimed that incident occurred during a date in September 2017, a week after they met at an Emmy Awards afterparty.
The date began at Ansari's Manhattan apartment, where they chatted over drinks. "It was white," Grace said. "I didn't get to choose and I prefer red, but it was white wine." After grabbing dinner at a nearby restaurant, the comedian seemed eager to leave, abruptly asking for the check.
Back at Ansari's apartment, the two began kissing. However, things quickly escalated. To Babe, Grace described his unwanted sexual advances in graphic detail. "In a second, his hand was on my breast," she continued, adding that he quickly went to grab a condom. "I said something like, 'Whoa, let's relax for a sec, let's chill.'"
However, Grace claimed that the stand-up comedian was persistent despite her indications that she was uncomfortable, repeatedly asking, "Where do you want me to f**k you?" while moving her hand toward his genitals. At one point, she expressed that she didn't "want to feel forced."
"I didn't leave because I think I was stunned and shocked," Grace said, explaining the disconnect between Ansari's "woke bae" feminist persona and his alleged behavior. "I was not expecting a bad night at all, much less a violating night and a painful one."
"I remember saying, 'You guys are all the same, you guys are all the f**king same,'" she went on, adding that she was met with "gross, forceful kisses" before he called her an Uber. "I cried the whole ride home. At that point I felt violated. That last hour was so out of my hand."
The following evening, the 34-year-old actor texted Grace to say he enjoyed their date. "Last night might've been fun for you, but it wasn't for me," she replied. "You ignored clear non-verbal clues; you kept going with advances. I want to make sure you're aware so maybe the next girl doesn't have to cry on the ride home."
"I'm so sad to hear this," he texted back. "Clearly, I misread things in the moment and I'm truly sorry." Babe confirmed this text exchange.
While Grace hasn't seen Ansari since that evening, watching him accept the Best Actor Award at the 2018 Golden Globes brought everything back.
"It was actually painful to watch him win and accept an award. And absolutely cringe-worthy that he was wearing the Time's Up pin. I think that started a new fire, and it kind of made it more real," she said. "I believe that I was taken advantage of by Aziz. I was not listened to and ignored. It was by far the worst experience with a man I've ever had."
At the time of this writing, Ansari has not responded to Grace's claims. He is, unfortunately, only one of multiple men in Hollywood to be accused of sexual misconduct in the wake of the Harvey Weinstein scandal.