Dennis Rodman Arrested For DUI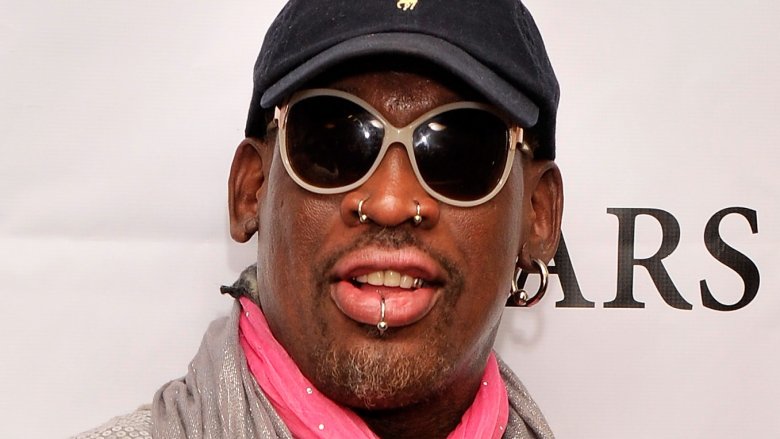 Getty Images
The former NBA player has found himself in some serious trouble.
According to Page Six, Dennis Rodman was arrested for an alleged DUI in Newport Beach, Calif. on Saturday evening, Jan. 13, 2018.
The 56-year-old was pulled over around 11 p.m. on the 4500 West Coast Highway over an unspecified traffic violation, city police Lt. Rachel Johnson told the publication. He was reportedly cooperative with police during their investigation.
However, after the former pro-athlete failed a field sobriety test, the cops administered a breathalyzer test and found Rodman's blood-alcohol level to be above the legal limit. He spent the rest of the night in the city jail, before being released without bail around 6:15 a.m. on Sunday, Jan. 14.
This is not the first time Rodman, who has recently become known as North Korean leader Kim Jong Un's friend, has been arrested on suspicion of DUI. He previously pleaded guilty to misdemeanor drunk driving in 2000. 
At the time of this writing, Rodman's lawyer has declined to comment on the Hall of Fame forward's recent arrest. It is currently unknown when Rodman, who won five championships during his 14 seasons in the NBA between 1986 and 2000, will be due to appear in court.
However, his agent, Darren Prince, has released a statement to USA Today Sports. "It's no secret Dennis has been struggling on and off with alcoholism the past 17 years," he said. "He's been dealing with some very personal issues the past month and we're going to get him the help he needs now."
Prince added, "I've been his agent for 20 plus years and we're more like brothers. He's an amazing guy sober and deserves to find that happy place in his life with all he did to make his millions of fans happy during his NBA career. This is his chance to rebound in life so we ask for prayers and support from everyone."