Willow Smith Gets Candid On Steering Herself Away From Dark Path In Child Stardom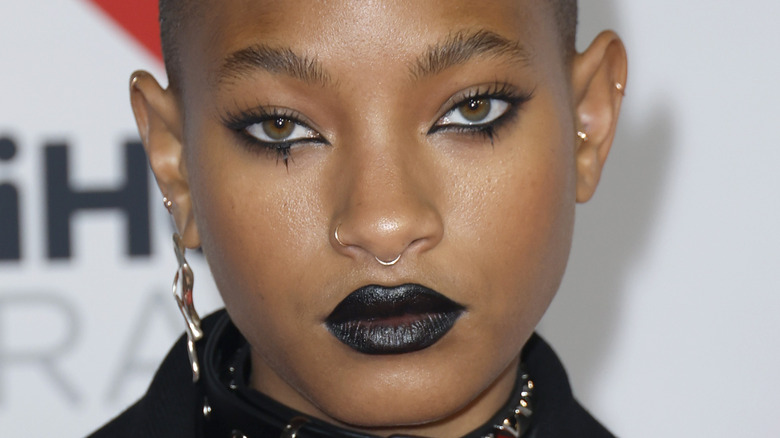 Frazer Harrison/Getty Images
Willow Smith has spoken candidly about growing up in the spotlight, which she was not happy about. "Growing up and trying to figure out your life ... while people feel like they have some sort of entitlement to know what's going on, is absolutely, excruciatingly terrible," via W Magazine. "And the only way to get over it, is to go into it." The "Meet Me At Our Spot" singer went on to suggest that as a daughter of two famous parents she was left with no choice but to accept her inherited fame.
Willow was seemingly destined for superstardom as her parents – Will Smith and Jada Pinkett Smith — are two of the most recognizable faces in Hollywood. Meanwhile, her older brother Jaden Smith has also amassed an extremely successful career as a rapper, entrepreneur, and actor. Despite her parent's lucrative careers — which resulted in a $400 million net worth – Willow has somehow managed to avoid the dark side of Hollywood.
Willow Smith recognized the dangers very early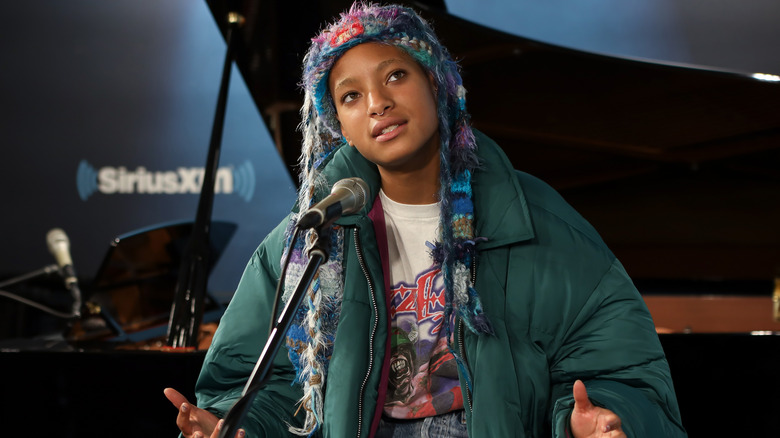 Jason Mendez/Getty Images
Willow Smith stopped by SiriusXM's "Bevelations" on October 7 and opened up about how she was able to avoid a "dark path" as a child star. "I saw at a very young age ... the dark path I could have gone down," Smith told Bevy Smith. "I kind of caught myself before my coping mechanisms started too early." The "Whip My Hair" singer further revealed that her first bout of sadness came when she was only 12 years old. "That was terrifying. Because I was like, 'I've never felt this before ... This is obviously not healthy and I need to stop this before it becomes a darker place," she added.
Despite her sometimes-chaotic childhood, Smith is undoubtedly grateful for her parents. "What my parents have given to me is not anything that has to do with money or success or anything that society says people should be focusing on," she said during a 2016 sit-down with Pharrell Williams for Interview Magazine. Jaden Smith — who was being interviewed alongside his sister — echoed Willow's sentiments, calling Will Smith and Jada Pinkett Smith his "biggest role models."