Princess Diaries Star Heather Matarazzo Engaged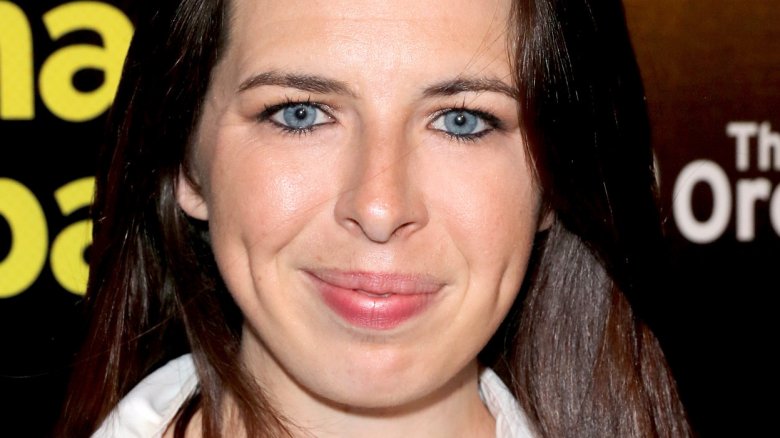 Getty Images
The actress just shared the good news!
On Jan. 11, 2018, The Princess Diaries' Heather Matarazzo proposed to her girlfriend, comedian Heather Turman. The actress revealed details about their engagement on Instagram on Monday, Jan. 15.
"We kept this to ourselves for a few days, but on 1-11, I asked.....and she said yes," Matarazzo wrote, alongside photos of her beachside proposal. "To death and back, I love you, Turman."
To the post's caption, Matarazzo also added the following quote from The Alchemist: "There is only that moment, and the incredible certainty that everything under the sun has been written by one hand only. It is the hand that evokes love, and creates a twin soul for every person in the world. Without such love, ones dreams would have no meaning."
On her own Instagram account, Turman told her followers, "I'm engaged to the absolute, unequivocal love of my life. I never knew I could find someone that matches me the way she does, in all ways... always," adding, "If Hollywood is my pyramids, then she is my Fatima. This is it."
According to E! News, Matarazzo and Turman got to know one another on the set of the 2017 film Stuck. While Turman wrote and produced the movie, Matarazzo was cast as one of its stars. In June 2017, the pair made their romance public. Matarazzo shared a photo with Turman on social media and wrote, "This is the [heart] of my life #happypride."
Matarazzo previously got engaged to Caroline Murphy in 2008 before the two called it quits in 2012.
Congratulations to Matarazzo and Turman!
While we wait for more details about the pair's relationship, read about all the celeb couples who are totally addicted to each other.