Timothee Chalamet To Donate Entire Salary From Woody Allen Film To Charity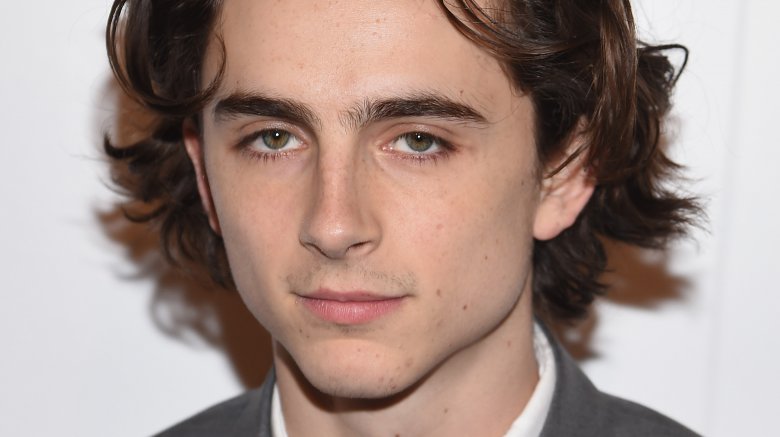 Getty Images
The Call Me by Your Name star won't be keeping any of the money he earned from a new movie.
In a text image posted on Instagram, actor Timothée Chalamet revealed that he will donate his "entire salary" from Woody Allen's A Rainy Day in New York. And it's all due to Hollywood's recent public condemnation of sexual misconduct in the industry.
"This year has changed the way I see and feel about so many things; it has been a thrilling and, at times, enlightening education," Chalamet explained. "I have, to this point, chosen projects from the perspective of a young actor trying to walk in the footsteps of more seasoned actors I admire. But I am learning that a good role isn't the only criteria for accepting a job—that has become much clearer to me in the past few months, having witnessed the birth of a powerful movement intent on ending injustice, inequality and above all, silence."
He continued, "I have been asked in a few recent interviews about my decision to work on a film with Woody Allen last summer. I'm not able to answer the question directly because of contractual obligations. But what I can say is this: I don't want to profit from my work on the film, and to that end, I am going to donate my entire salary to three charities: Time's Up, The LGBT Center in New York and RAINN."
Chalamet added, "I want to be worthy of standing shoulder to shoulder with the brave artists who are fighting for all people to be treated with the respect and dignity they deserve."
Chalamet is not the only A Rainy Day in New York actor to give up his movie salary. Co-star Rebecca Hall also shared that she'd be donating her earnings to the Time's Up legal defense fund.  
Woody Allen's adopted daughter Dylan Farrow previously accused the director of sexual assault (via People). Allen has, however, denied all allegations.
While we wait to see if Allen comments on Chalamet and Hall's recent decision, read all about the men who've been called out for inappropriate sexual behavior since the Harvey Weinstein scandal first broke.