Secrets Giuliana Rancic Has Tried To Hide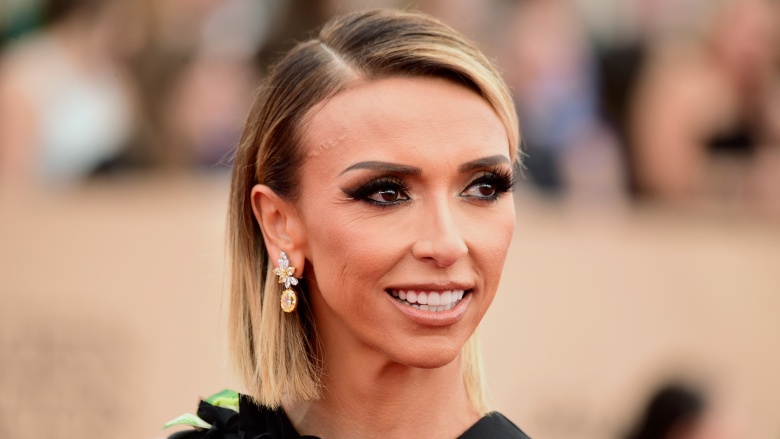 Getty Images
She's one of the most talked about personalities on television. But, like most celebrities in Hollywood, Giuliana Rancic's career has been riddled with controversy and secrets. What's the former E! News co-host trying to hide? These secrets once threatened to destroy her career.
Her skinny figure has been highly debated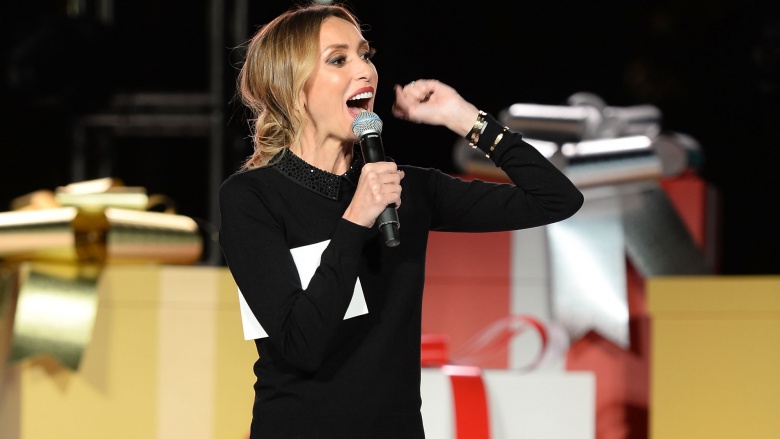 Getty Images
Over the years, Rancic's slim figure has been criticized by numerous viewers and members of the media. Speculation abounded in 2015 that she had an eating disorder or her breast cancer had returned. Amid the rampant accusations, Rancic finally admitted to People that a cancer-suppressing drug she had been taking since her diagnosis had been affecting her weight. "I'm sorry that some people think I'm disgustingly skinny, as they put it, but there's nothing I can do. I'm lucky that I even have the type of cancer that reacts to the medicine," she said. Rancic went on to defend her eating habits saying, "I eat more than any of my friends. I eat a very robust, healthy, balanced diet and dessert almost every night. I'm not hiding from anything." In fact, the she says she wishes she could look different. "I look in the mirror and it's hard for me," she told People. "I am really thin. I want to look fit and beautiful and sexy, and I can't."
Her Fashion Police scandal may not have been so innocent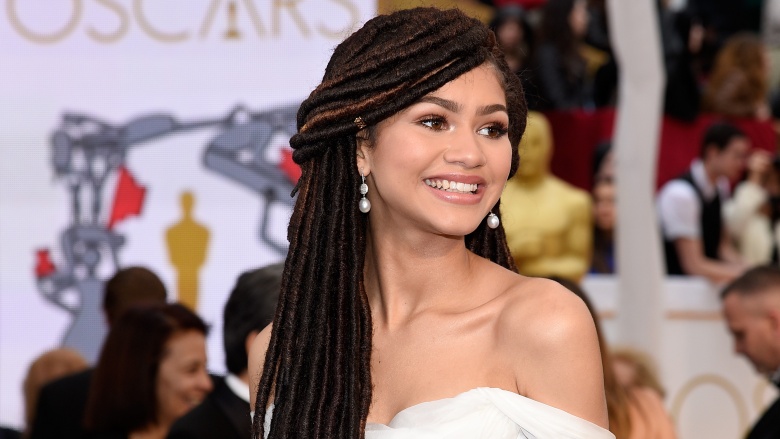 Getty Images
Rancic's career practically derailed in 2015 after she made what many thought were racist comments about actress Zendaya's hair during a Fashion Police recap of the Academy Awards. Rancic quickly apologized for her remarks, but by then the tabloids had already pounced. Some sources claimed that Rancic's joke had been edited down for television, and that it had actually been prepared for her by a team of writers; others claimed that Rancic did three takes of the joke, and that co-host Kelly Osbourne had actually tried to prevent the show from using it. Either way, things began to smell fishy. Rancic finally addressed the scandal in an interview with Today, during which she claimed she thought the joke was okay because none of the producers, editors or other staff members said otherwise. Naturally, the weak excuse didn't quite stick, especially given that Osborne and Kathy Griffin had quit Fashion Police amid the drama. Oh, yeah. About that...
She's got bad blood with her former co-workers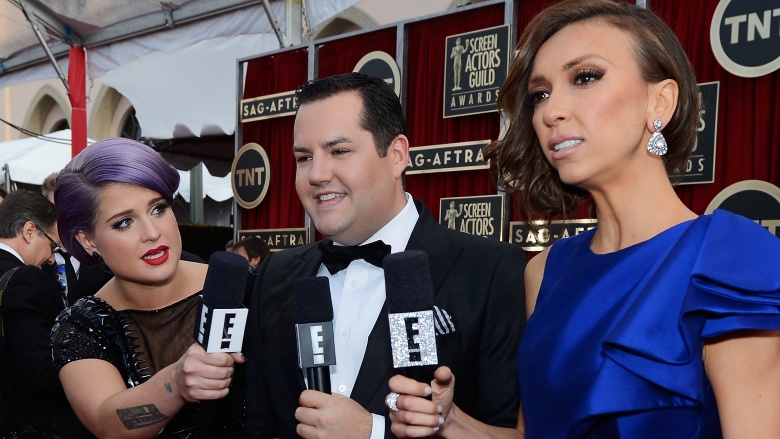 Getty Images
Immediately after Rancic's comments aired on TV, Osbourne—who is a personal friend of Zendaya—went on a rampage on Twitter, demanding that Rancic make it right with Zendaya or else she'll up and quit Fashion Police. Even though Rancic obliged and apologized on E! News, Osbourne wound up quitting the show anyway, suggesting that bad blood had been brewing between them for some time. Whatever actually happened seems to have permanently damaged their relationship. Speaking to TheWrap in September, Osbourne slammed Rancic, purportedly over her handling of her Zendaya apology. "I will never admit to liking Giuliana [Rancic] because I don't," she said. "I don't think she's a good person and I think she's a liar." Rancic, meanwhile, alluded to backstage drama during her interview with Today in April. "I can't speak on their behalf as to why they left—we've never had that conversation to be quite honest," she said. "I will say this: There were issues with the show from even before episode one." No matter whose side you're on here, everyone loses.
Her departure from E! News was mysterious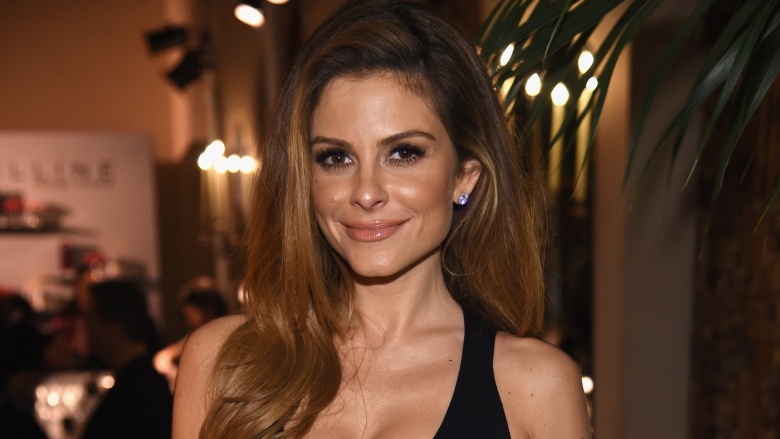 Getty Images
Rancic's abrupt decision to leave E! News in July 2015 wasn't exactly a shocker—not after the Zendaya scandal, anyway. However, after she made her announcement, certain tabloids began speculating that her exit was fueled partially by an ongoing feud with E!'s newest face, Maria Menounos. Rancic ultimately dismissed the rumors as "absurd," assuring People that it was "100 percent" her decision to leave. "I brought up the idea to leave three years ago, but E! News kept extending me because they wanted me to stay," she said. Funny enough, at the time of her interview with, a replacement for Rancic had not been made; two weeks later, E! confirmed that, yep, Menounos would be taking Rancic's place after all. "When I was being sought after by E!, I made it very clear to them that I didn't want to be coming over to take somebody's job," Menounos later told Redbook. "And I was assured that wasn't the case." Which is exactly what someone says when they've just taken someone else's gig.
She puts 'marriage first, child second'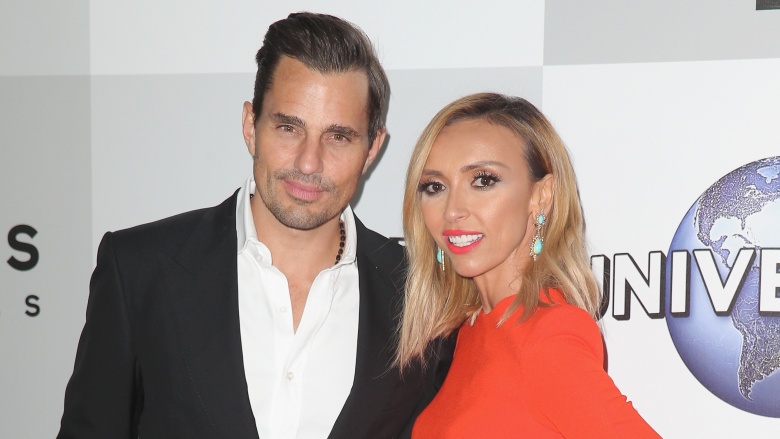 Getty Images
Rancic may have had a rough 2015, but it certainly wasn't the first time she dealt with a major scandal. In fact, in 2013, she was ripped apart in the tabloids for a controversial comment she made about prioritizing her marriage to Bill Rancic over their son, Duke. "A lot of people, when they have kids, they put the baby first, and the marriage second," she told Us Weekly. "For us, I find, we put our marriage first and our child second, because the best thing we can do for him is have a strong marriage." The reaction was so immediate and vitriolic that Rancic was forced to release a statement that same day. "Your relationship is the first example your child learns from and we will do everything we can to show our child how much we love, respect and are devoted to one another," she said. "...After seven years together we adore and respect one another more than ever and are proud of the bond we share and will continue to share it with our son, whom we love very much." Her statement was later nullified when she re-tweeted an article about her original comments, writing, "Absolutely...kids want happy parents." D'oh.
Her breakup from Jerry O'Connell was sketchy
Getty Images
Writing in her 2013 memoir, Rancic accused her ex-boyfriend Jerry O'Connell of cheating on her with former Spice Girl Geri Halliwell. To make matters worse, she further accused O'Connell of ghosting her after he met his now-wife, Rebecca Romaijn, at Maxim's 100 Hottest Women Party in 2004. So, was this a secret Rancic was ultimately trying to expose, not hide? Based on O'Connell's response to her claim, it remains a little unclear. "She's a very nice girl," he said on Watch What Happens Live, in response to Rancic's memoir. "I don't want to say anything negative. She's a very nice girl. We had a very fun time." Translation: their breakup was totally messy.