Sharon Stone Laughs At Sexual Harassment Question, Says She's 'Seen It All'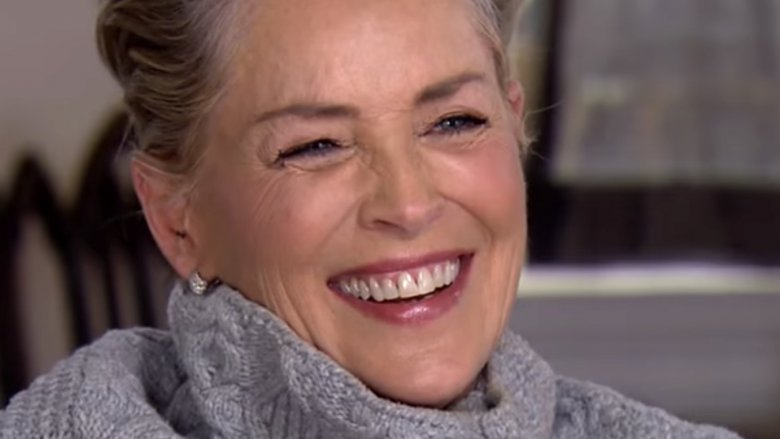 Getty Images
The Basic Instinct star isn't new to the entertainment industry.
In an interview with CBS Sunday Morning shared on Sunday, Jan. 14, 2018, actress Sharon Stone commented on the recent Time's Up movement and revealed that she herself has been sexually harassed in Hollywood. When asked by reporter Lee Cowan if she'd been on the receiving end of inappropriate sexual behavior, Stone laughed for several seconds before saying, "I've been in this business for 40 years, Lee. Can you imagine the business I stepped into 40 years ago?"
"Looking like I look, from Nowhere, Pennsylvania? I didn't come here with any protection," she continued. "I've seen it all."
Stone, who wore black at the 2018 Golden Globes in support of Time's Up, also noted that she and other women in her generation were "raised to accommodate men" and would "often lose their own identity to the identity of the man that they're with." She elaborated, "They even change the way they dress and what they do to fit the men that they're with."
However, the actress noted, things are finally starting to change in society. "We're starting to acknowledge our own gifts as women and not think that we have to behave as men in order to be empowered, or powerful, or valuable," Stone explained.
While we wait to see if Stone further addresses her past experiences with sexual misconduct, read about all of the men who've been called out for inappropriate behavior since Harvey Weinstein was booted from Hollywood for alleged sexual harassment, sexual assault, and rape.