Why Hollywood Won't Cast Leighton Meester Anymore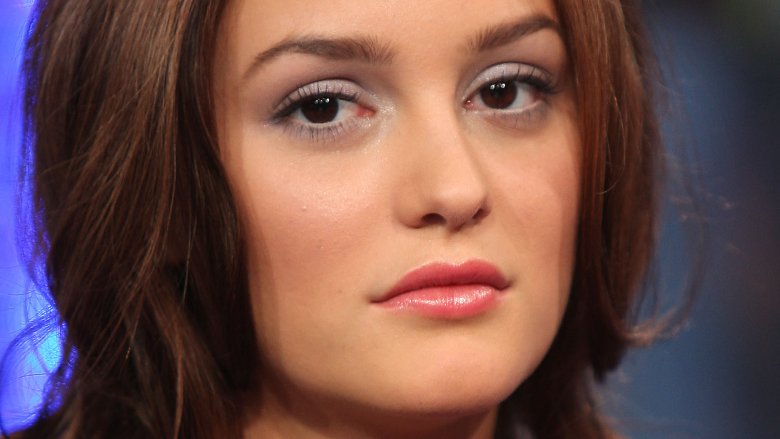 Getty Images
Though she was in her twenties when she snagged her iconic role, Leighton Meester became known as a teen queen in the late 2000s after starring on Gossip Girl. The actress, with a loyal fan base and heaps of talent, should have continued ruling the small screen. So how come she started disappearing from the spotlight instead? Keep reading to find out why Tinseltown won't hire the once-promising CW starlet.
Fans still see her as Blair Waldorf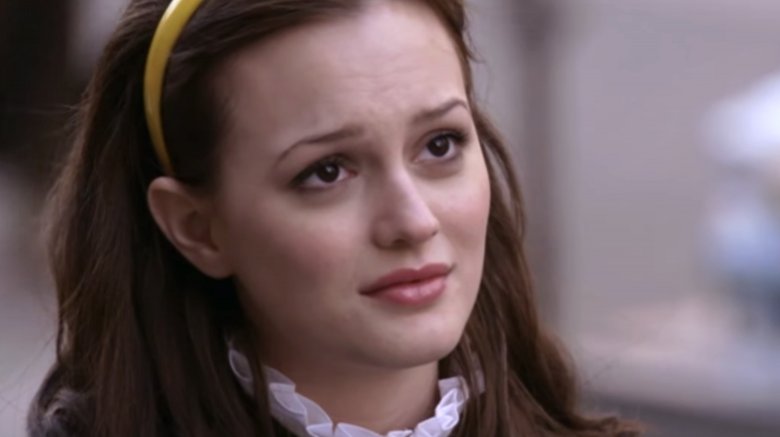 YouTube
While Meester may have left her character's collection of headbands with Gossip Girl's wardrobe department, fans still see mean girl Blair Waldorf every time they look at the actress. Though the series ended years ago, Meester still gets questions about her role as the Upper East Side's most-feared fashionista.
Unfortunately for her, Meester's marriage has only added to her association with Waldorf. Her husband, The O.C. actor Adam Brody, is also famously tied to his own TV character, Seth Cohen. Together, they're 2000s TV royalty — and almost too recognizable for their own good.
She wants more mature roles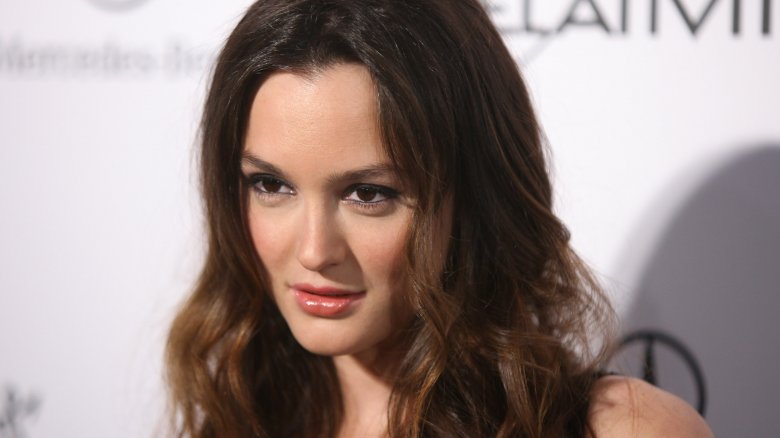 Getty Images
Meester's grown up a lot since her Gossip Girl days, and with her newfound maturity, she's been more selective in the types of projects she wants to take.
Reflecting on her time on the beloved teen drama, Meester told Rogue magazine in February 2017, "I loved doing it, and now I'm doing something else that I love, and something new that's a little bit more my taste as a 30-year-old, something I've grown into."
Meester may be ready for challenging new gigs, but audiences may not be ready to see her in a different role.
But her TV and film gigs have flopped
Following her years alongside Blake Lively on Gossip Girl, Meester has attempted to branch out with roles in both TV and film, but none of her forays have yielded significant success. The 2011 thriller The Roommate was panned as "unoriginal," That's My Boy was called "a pretty wretched movie if you want to activate your brain cells," and the comedy Making History was canceled after only nine episodes. While she's surely a gifted actress, Meester just kept striking out–and all of those misses may have sullied her good name.
She turned to Broadway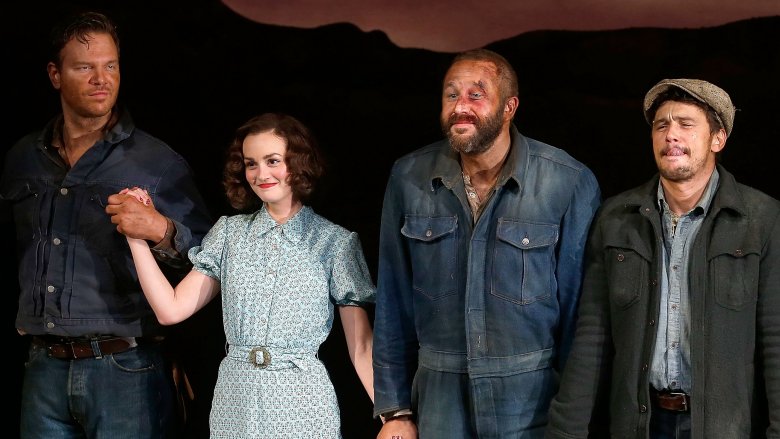 Getty Images
Meester shifted her attention to theater in 2013. Joining the cast of Of Mice and Men, she acted on Broadway alongside James Franco and Chris O'Dowd as Curley's Wife (via Playbill).
She apparently did pretty darn well on the Great White Way. Variety noted that, as the only woman in the cast, Meester held her own. Likewise, The Hollywood Reporter called her performance "lovely."
But positive reviews on stage don't always translate to big gigs in front of the camera. Though Meester managed to impress theater critics, she might have wasted precious time she could have used to audition for TV and film.
She pursued a career in music
After dipping her toes in the pop world with Cobra Starship's "Good Girls Go Bad" and showing off her vocal abilities in the 2010 film Country Strong, Meester released her first studio album, Heartstrings, in 2014. She told Billboard the project was "for people who don't know anything about my acting and don't listen to pop music."
While the record may have helped show the actress in a new light, it may have also given pause to casting directors looking for their next big star, as a music career could easily prove distracting.
She wants to be in control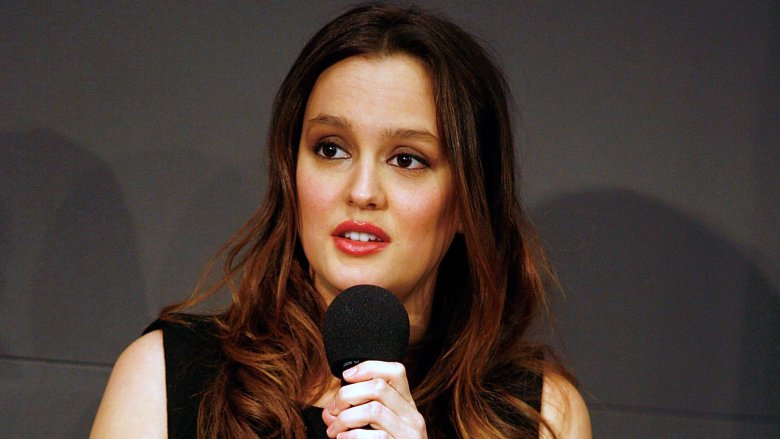 Getty Images
Though she once signed with Universal Republic, Meester soon found that being part of a label is not all it's cracked up to be. "They tell you what to do, who to write with, who to put on your songs," she told Noisey.
Meester left the label and made the bold decision to start her own, reclaiming control over her music. The choice, however, may have also shown entertainment industry bigwigs that she wasn't willing to compromise — a noble trait but a risky one to have in Hollywood.
She hasn't found her niche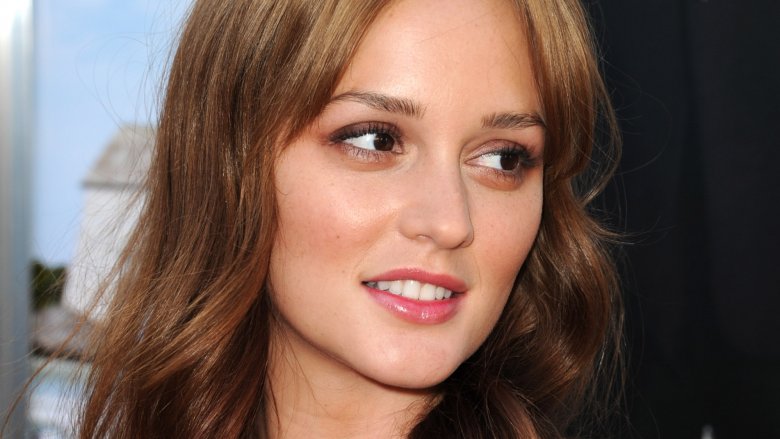 Getty Images
From her work in TV, film, music, and theater, it's clear that Meester enjoys a little variety in her professional life, but by not sticking to just one medium, Meester could be jeopardizing her chances at finding lasting success.
Discussing her roles in Of Mice and Men and Making History, Meester admitted to Coveteur, "I couldn't say that I prefer any genre the most..." While it's fine to hold multiple interests, sometimes it's more beneficial to be really talented at one thing rather than decently skilled at several.
Her personal life has kept her busy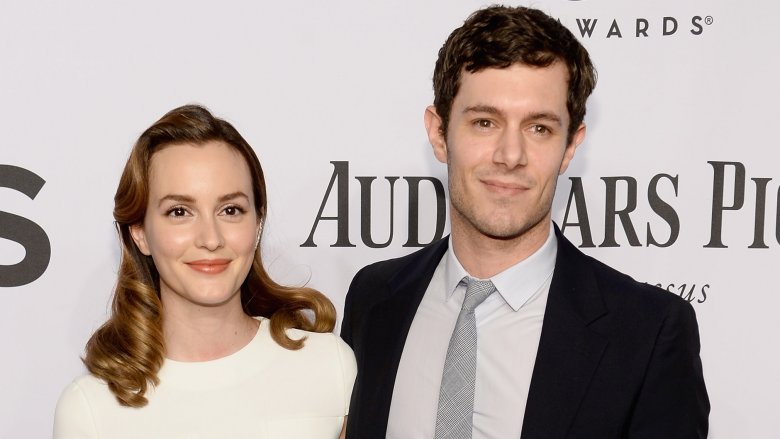 Getty Images
Sustaining a career in Hollywood is demanding enough, so when Meester married Brody and gave birth to their daughter, Arlo Day, her schedule likely became jam-packed. Add to that a legal battle with her mother and it would surprise us if Meester found any time for herself over the years (via the Daily Mail). With so much on her plate, the actress might not have been able to keep up with the demands of an acting job, which may have made directors hesitant to cast her in new projects.
She's afraid of being pigeonholed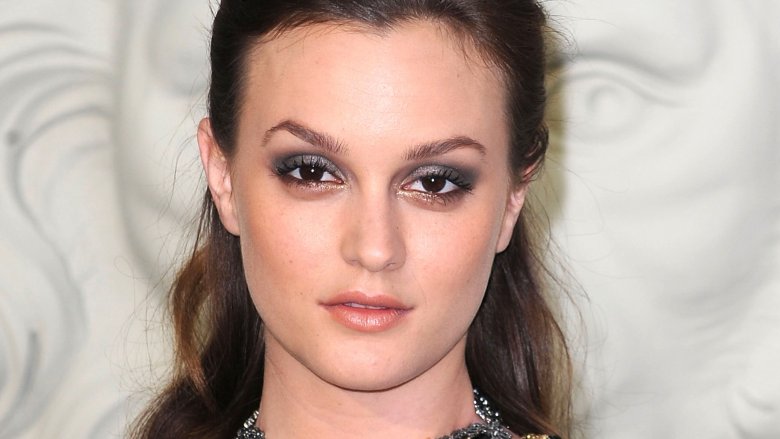 Getty Images
No one wants to be known for just one thing — especially Meester. In an interview with Refinery29, the actress commented on the categories women often fall into in Hollywood. "I think the perception is: You're an ingenue, or you're an icon, or you're a mom," she said. "There's no in between." Given her passion for acting and singing, Meester clearly isn't interested in taking on a single-faceted persona.
Moving forward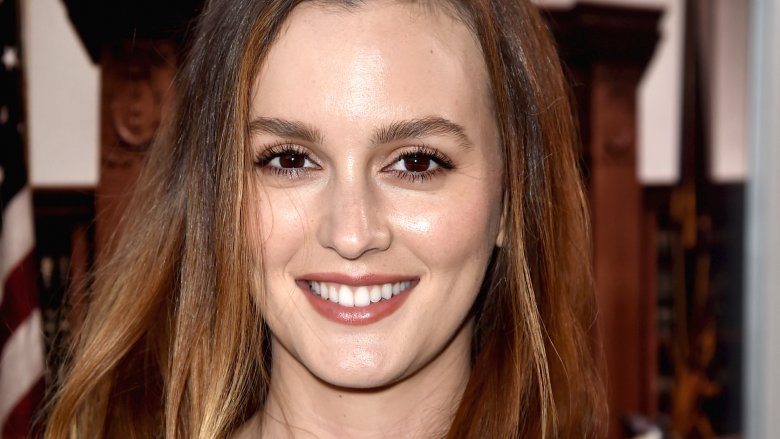 Getty Images
Despite the cancellation of Making History, Meester isn't finished with comedy. The actress tapped into her funny side opposite SNL alum Fred Armisen on a 2018 episode of Last Man on Earth (via TVLine).
Will Meester pursue more lighthearted TV projects, or will she continue to explore her career options? We'll all just have to wait and see.