Seal Responds To Recent Sexual Misconduct Allegations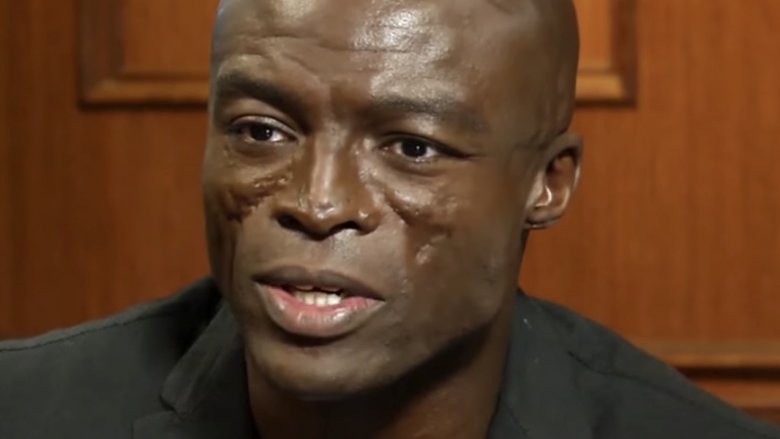 YouTube
The "Kiss From a Rose" singer is speaking out against claims that he forced himself on a neighbor.
On Tuesday, Jan. 16, 2018, Seal publicly reacted to recent news that he'd allegedly committed sexual battery. A rep for the 54-year-old told E! News, "Seal vehemently denies the recent accusations made against him by a former neighbor for alleged misconduct of more than a year ago."
The spokesperson added, "He intends to vigorously defend himself against these false allegations."
According to TMZ, the Los Angeles County Sheriff's Department was investigating the report of a woman, identified as Tracey Birdsall, who accused Seal of sexual misconduct. The gossip rag reports that Birdsall and Seal were neighbors in Los Angeles in the fall of 2016 and had developed a friendship. While in Seal's kitchen one day, Birdsall claimed that Seal forced himself on her and tried kissing her.
After she asked what he was doing — to which Seal allegedly replied, "I'm kissing you!" — Birdsall said that the singer criticized her for wearing a tank top and shorts. TMZ reports that Seal then grabbed Birdsall's breasts but Birdsall told him to stop. Birdsall alleged that Seal then invited her to sit next to him on his couch, which she did. There, Birdsall claimed that Seal started groping her again and mocking her outfit. She then reportedly left and hasn't spoken with Seal since.
The Lost Hills Sheriff's Department confirmed to E! News that Seal was a suspect in an alleged incident of sexual battery that was under investigation.
Birdsall reportedly decided to speak up about the alleged incident with Seal after the singer encouraged people to come forward with their own stories of sexual misconduct. "To all of you who have been raped, to all of you who have been sexually abused, I applaud you for coming forward," he said in a video on Facebook. "What you did takes real courage, and please keep showing that courage and please keep coming forward because that's the only way that we get to solve this thing. We talk about it; we open dialogue; we solve it."
Just days earlier, Seal shared a controversial post on Instagram, featuring Oprah Winfrey alongside disgraced movie producer Harvey Weinstein and the text, "When you have been part of the problem for decades but suddenly they all think you are the solution."
While we wait to see what comes of the investigation against Seal, read all about the men who've been called out for inappropriate sexual behavior in recent months.