Inside Robbie Coltrane's Controversial Stance On J.K. Rowling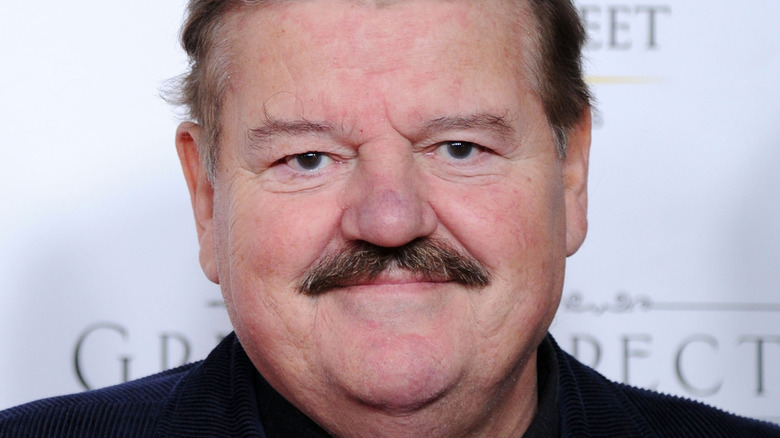 Ilya S. Savenok/Getty Images
Scottish actor Robbie Coltrane, who famously played Hagrid in the "Harry Potter" series, has died at the age of 72, per BBC News. While his cause of death is yet to be released at press time, his agent Belinda Wright told the outlet that Coltrane passed away in a Scottish hospital. Deadline reports that he had suffered from health problems for two years before his death.
English actor Stephen Fry has already posted a tribute to Coltrane on Twitter, bidding, "Farewell, old fellow. You'll be so dreadfully missed." Scottish Prime Minister Nicola Sturgeon also took to Twitter, writing, "Scottish entertainment legend – you will be hugely missed."
According to Upworthy, author J.K. Rowling was adamant that Coltrane play Hagrid as she was involved in the casting choice, and even vetoed the idea of legendary actor Robin Williams taking the role after he expressed interest. "There was a ban on American actors," Williams told The Guardian, which worked out pretty well for Scottish Coltrane. It seems that Coltrane never forgot the controversial Rowling sticking her neck out for him, because years later, when the author experienced severe backlash for comments that many considered to be transphobic, Coltrane spoke up in her defense.
Robbie Coltrane argued that J.K. Rowling's critics are waiting to be offended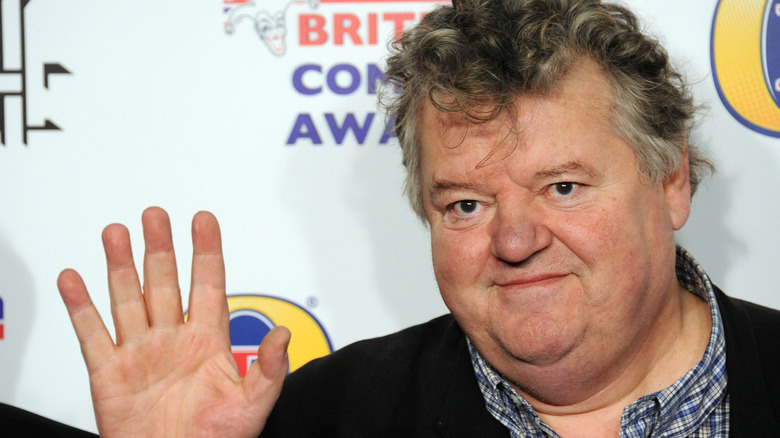 Stuart C. Wilson/Getty Images
Since 2020, "Harry Potter" author J.K. Rowling has made comments about her views on gender and the sexes, both on social media and on her personal blog, including supporting a controversial British tax specialist who was fired after stating that men cannot become women, per Glamour. After she stated that transgender women are not real women because they do not share the same biology as those who are born with female genitalia, Rowling was labeled a TERF or Trans Exclusive Radical Feminist, and backlash ensued from the LGBTQ+ community. 
Meanwhile, late actor Robbie Coltrane, who played Hagrid, said her critics are "waiting to be offended." Speaking Radio Times (via Insider), he said, "I don't think what she said was offensive really. I don't know why, but there's a whole Twitter generation of people who hang around waiting to be offended. They wouldn't have won the war, would they?"
However, fellow "Harry Potter" actors Daniel Radcliffe, Emma Watson, Rupert Grint, Bonnie Wright, Evanna Lynch and Noma Dumezweni condemned her comments, per Entertainment Weekly. "Fantastic Beats" star Eddie Redmayne also stated to Variety, "As someone who has worked with both J.K. Rowling and members of the trans community, I wanted to make it absolutely clear where I stand. I disagree with Jo's comments."