Is Below Deck Fake?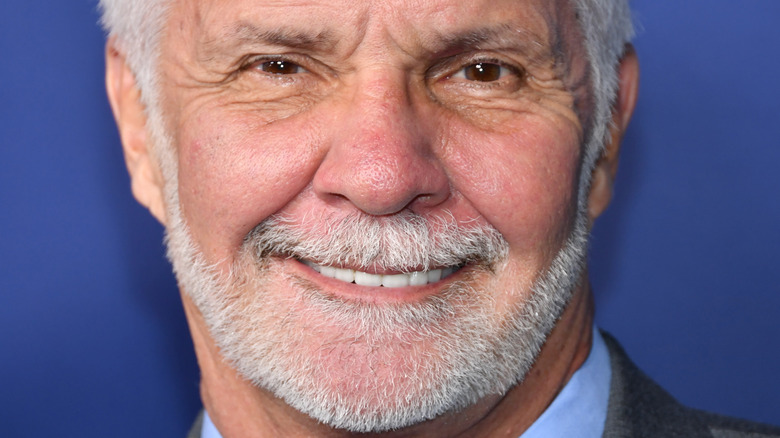 Dimitrios Kambouris/Getty Images
Bravo's "Below Deck" is so full of drama that many fans occasionally wonder if the reality show is fake. "Below Deck," which debuted in 2013, captures the lives of crew members working aboard a luxury yacht. Each season, they cater to wealthy groups of charter guests who rent the boat for a few days. Along with the "Below Deck" stars, the cameras also follow the guests around, some of whom have caused even more drama than the cast.
Fans may wonder if the charter guests are paid actors, but they are actually real vacationers who pay for their time aboard the yachts. While they do get a discount for being filmed for "Below Deck," they still pay a high price for their luxury, according to the charter sheet from production (via Showbiz CheatSheet). "We have two charters that will be 2 nights, 3 days for the discounted price of $40,000 ... There are 5 charters that are 3 nights, 4 days at $45,000," the production sheet described. "Below Deck" guest Linda P. Jones appeared on the show twice and confirmed that she paid for her charters, leaving little doubt that the franchise has real elements to it.
The Below Deck cast are real yachties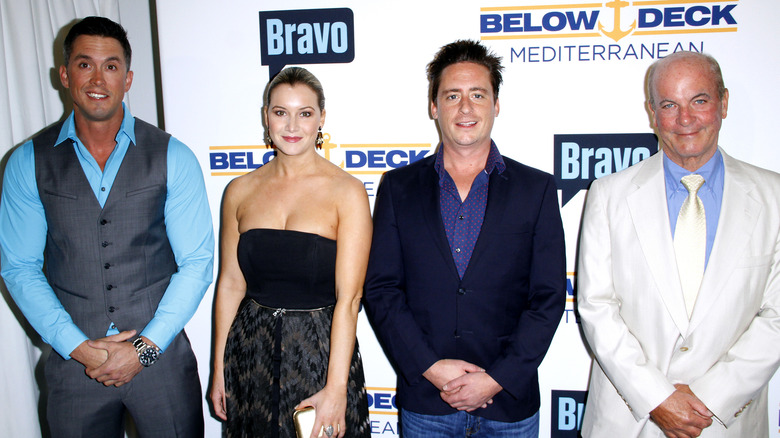 Donna Ward/Getty Images
"Below Deck" executive producers Mark Cronin and Courtland Cox opened up about their difficulty casting the reality show, per The Daily Dish. "Initially, it was very hard to get yacht crew members to commit to doing the show because it was an unknown entity. People didn't know what 'Below Deck' was," Cronin shared. He explained that the crew, who had careers in the industry, were worried that being on the show could harm their future job prospects. Cox confirmed, "These are real yachties. These are people whose careers depend on this."
As "Below Deck" gained more traction, Bravo made it easier for people to apply to be on the show. According to Men's Health, those in the yachting industry can apply to be on "Below Deck" online. Bravo does check the resumé of any potential candidate to ensure they have the necessary experience in the yachting world.
Captain Lee Rosbach of "Below Deck" told Reality Blurred, "each of the crew members has to have an STCW, which is a standard set by the maritime industry for watch-keeping and just being on board — it's basic first aid, firefighting. It's a two-week course and a certification they have to have before they're allowed to work on yachts." While Rosbach has admitted that he doesn't play a role in the hiring process, he does have the ability to fire any crew members should he see fit. 
Below Deck is not 100% real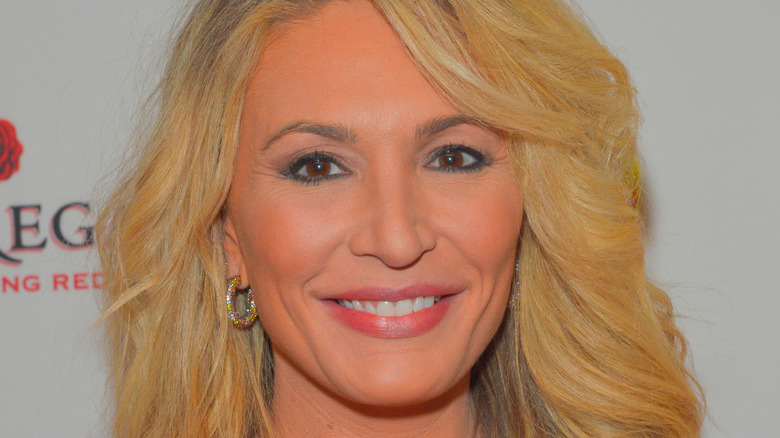 Ron Adar/Shutterstock
Many "Below Deck" fans know the superyacht of the franchise as "My Seanna." However, Yacht Charter Fleet has revealed that the boat's real name is "Starship," while "Valor" is really "BG." According to Men's Health, the reason the yachts receive an alias is likely so their owners can distance themselves from the show's drama after production wraps.
There may be more to the "Below Deck" tip handoff than meets the eye. After a successful voyage, the crew lines up to bid farewell to their guests, with the primary guest bestowing an envelope of cash to tip the crew members. However, longtime "Below Deck" star, Kate Chastain, revealed to ET that guests don't always carry a large amount of cash. "There's always a lineup, just 'cause it's polite ... but sometimes, I think, instead of traveling with so much cash, they wire the money." Besides these minor details, both crew and guests of "Below Deck" can confirm that much of the show is real, especially the drama.