The Real Story Behind Willie Nelson's Martial Arts Training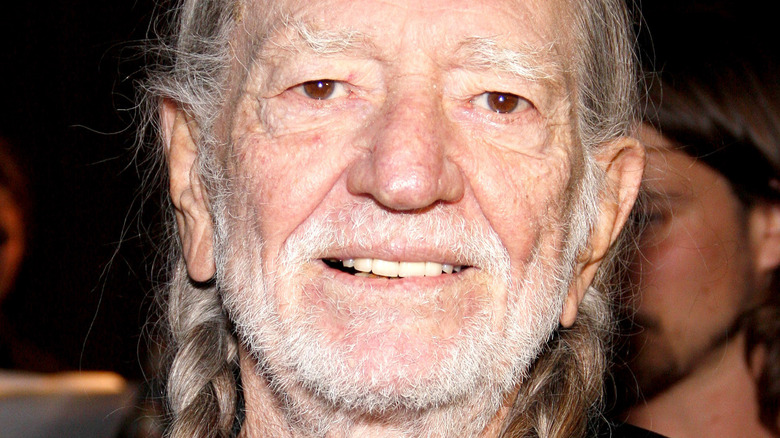 Tinseltown/Shutterstock
While you certainly know some of Willie Nelson's songs, you may not know the legendary singer-songwriter is a formidable opponent when it comes to hand-to-hand combat. Before taking a roundhouse kick to the face, it's important to examine Nelson's impressive résumé. He released his 72nd studio album, "A Beautiful Time," in 2022 featuring a mix of original jams and covers of classic artists like the Beatles and Leonard Cohen, per New Releases Now. Only one year earlier, Nelson dropped two other albums plus an album of Frank Sinatra covers called "That's Life," which earned him a Grammy nomination. On top of that, he celebrated his 89th birthday on April 29, per Rolling Stone. Outside of music, he's an entrepreneur with a company dedicated to cannabis related paraphernalia called Willie's Reserve and CBD brand called Willie's Remedy. 
Nelson is also an author, publishing his memoir called "Me and Paul" in October. He wrote about his many passions and explained, "I'm at the age when I've long stopped fussing around and started focusing on the stuff that matters" (via the Los Angeles Times). For Nelson, that includes staying healthy and active. "I think martial arts is one of the best exercises you can do. Mentally, spiritually, physically, everything. I'm sure that's helped," Nelson told the BBC about his impressive staying power. Here's how the marijuana-loving, country music rebel developed hands that could be registered as weapons.
Call him Kung Fu Willie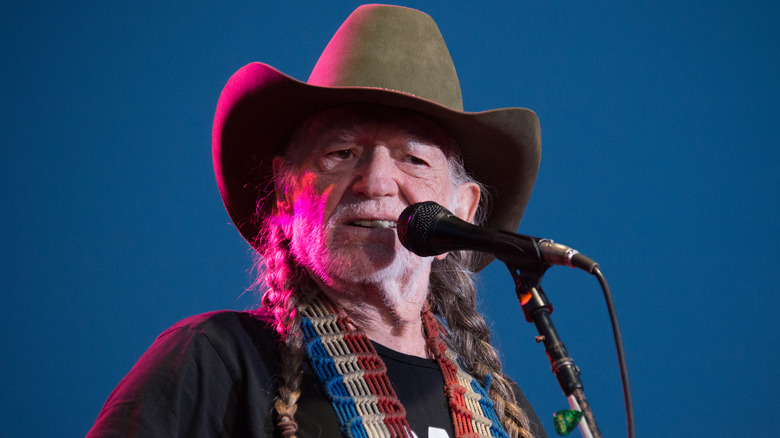 Randy Miramontez/Shutterstock
Willie Nelson loves to stay active, and that includes playing golf. While an injury kept him from swinging clubs during lockdowns amid the COVID-19 pandemic, he kept up with martial arts. According to his friend and neighbor in Hawaii, Woody Harrelson, keeping busy with fun hobbies is one of Nelson's secrets to longevity. "He's always playing — he hasn't lost his kid juice. He's constantly playing guitar, playing a song or playing a game, and even in conversation he's like a really playful kid who, luckily, never grew up," Harrelson told the Wall Street Journal. 
With martial arts, Nelson first became interested when he was a boy, ordering self-defense books that he saw advertised in the "Batman" and "Superman" comic books he used to read. "Since I had to fight a lot — and I liked it — I wanted to be good at it. I got all the books on jujitsu and judo, which were the main martial arts of the time," Nelson wrote in "Willie: An Autobiography." When he grew older, Nelson signed up for "Kung Fu classes where I learned how to let things slide instead of trying to act macho. Kung Fu taught me about patience. I learned I didn't need to jump to get in fights." Nelson has long been a fan of physical combat sports, having also boxed and wrestled in the past. "As a youngster, I loved Charles Atlas, Bruce Lee and Kung Fu," Nelson told The Telegraph about his fitness idols.
Willie Nelson received impressive accolades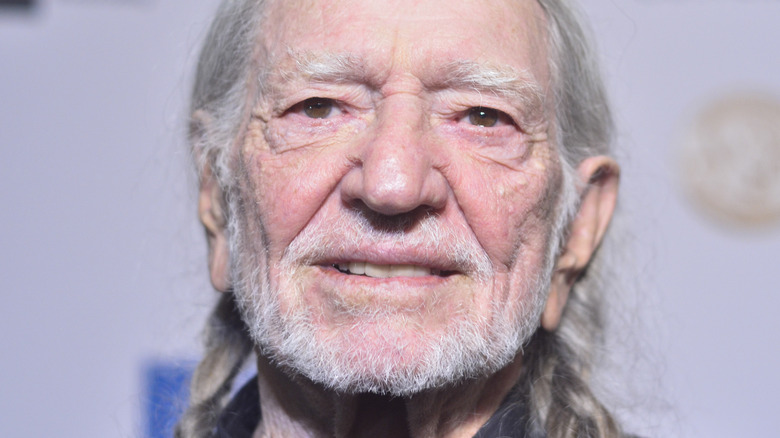 Kris Connor/Getty Images
During a 2014 ceremony in Austin, Texas, Willie Nelson received a fifth-degree black belt in martial arts. His specialty is a Korean version called Gongkwon Yusul, which Nelson practiced for more than 20 years — a number impressive to both Nelson and his instructor Sam Um. Um remembered thinking Nelson was too old to practice, as the singer wanted to start training when he was about 60 years old. As for Nelson, he "never thought about anything beyond second-degree black belt," and yet on the week of his 81st birthday, he earned his fifth-degree honor, per the BBC. At the ceremony, Um admitted that Nelson impressively "has more stamina than I do." In addition to Gongkwon Yusul, Nelson also trained in Taekwondo while he lived in Nashville, Tennessee. When he was 78 years old, he earned his second-degree black belt in the Olympic sport, Nelson told The Telegraph. With the achievement, Nelson joined other celebrities like Sarah Michelle Gellar and Steven Seagal, both of whom hold a black belt in some form of martial arts (via TheThings).
Nelson seemed to have no intention of quitting martial arts after receiving his black belts. "I still do it as much as I ever did," he told Slate in 2020. "One thing it gives you is a little confidence, that you don't have to worry a lot because you're capable of handling any situation that comes up. Having no fear is a pretty good thing," he explained.