Here's What Becca Tobin Of Glee Is Doing Today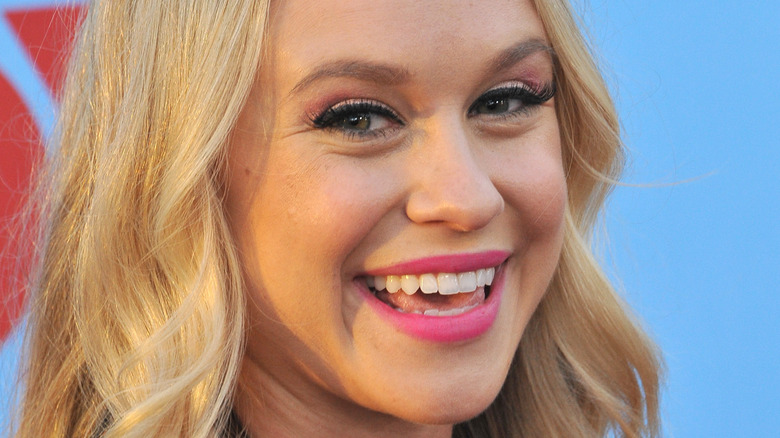 Jaguar PS/Shutterstock
Becca Tobin joined the cast of the FOX musical series "Glee" as character Kitty Wilde in 2012, one of a number of newer cast members at the time (via HuffPost). In spite of this, she hasn't maintained the high profile of some of her former costars, such as one of "Glee"'s female lead, Lea Michele. Although there have been multiple dark stories that have emerged from behind the scenes of "Glee" since it aired, Tobin has continued to act professionally, as shown by the roles listed on her IMDb page.
Being a triple threat was practically a requirement of being a cast member on "Glee," especially for the characters involved in the glee club, so it probably doesn't come as a surprise that Tobin has more talents than acting alone. Rather than appearing on Broadway, however, or releasing albums of music, Tobin has proven that she's successful in an entirely different form of media.
Becca Tobin hosts a successful podcast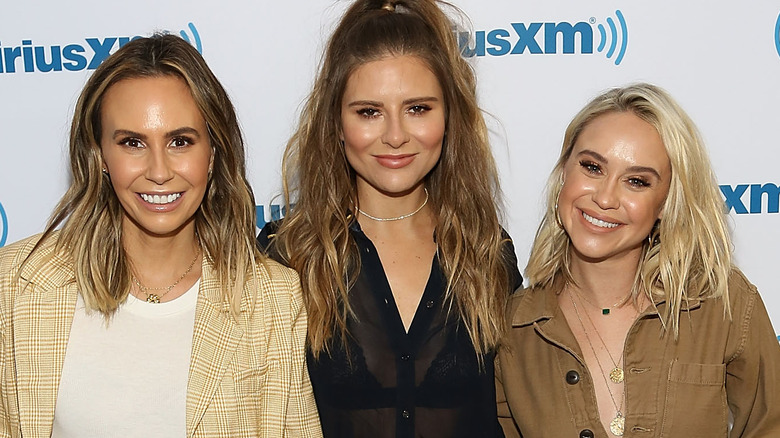 Manny Carabel/Getty Images
Like many celebrities, Becca Tobin has entered the world of podcasting, and she has become very successful at it. She is one of three hosts of the podcast "The LadyGang," alongside Keltie Knight and Jac Vanek (via E! News). The podcast first began in 2015 (via The LadyGang) and has since led to two books, plus a book tour for the second book (per Grazia). If that wasn't all, the first book from the hosts of "The LadyGang," titled "Act Like a Lady," was even named a New York Times Bestseller (via Penguin Random House).
Their second book, "Lady Secrets," was published on September 20, 2022 (via People). In an interview to promote the book, Tobin shared with People that the podcast has allowed her and her co-hosts to understand their audience better. She said, "There's a lot of women, and what we found out is that there's a lot of you that are cheating on your husbands. There's a lot of you that are having accidental bathroom moments. There's a lot of you that have killed other people's animals without them knowing, and you didn't take the blame for it."
In short, it's clear that Tobin has done well for herself since "Glee," and many of her Instagram posts also reflect this, showing her posing and sharing snapshots of her day-to-day life.
Becca Tobin is also a mother
Since "Glee," Becca Tobin has added motherhood to her list of roles too. Her son, Rutherford "Ford" Thomas Martin was born via surrogate in February 2022 (per Instagram). She has shared photos of her son on Instagram, including a post dedicated to her husband, Zach Martin, in celebration of his first Father's Day. Another post on Tobin's Instagram shows her holding Ford and kissing him on his head as the two sit at a picnic table (pictured above).
Prior to Ford's birth, Tobin was open about the challenges that she faced with her fertility, and she shared her experiences with "The LadyGang" listeners (via People). On making the decision to freeze embryos after meeting with a fertility doctor, Tobin commented, "There's no better feeling. I didn't realize the weight that would be lifted the moment that I found out that I didn't have to hurry up and keep trying and hopefully get something healthy" (via People).