Who Is Chance The Rapper's Wife, Kirsten Corley?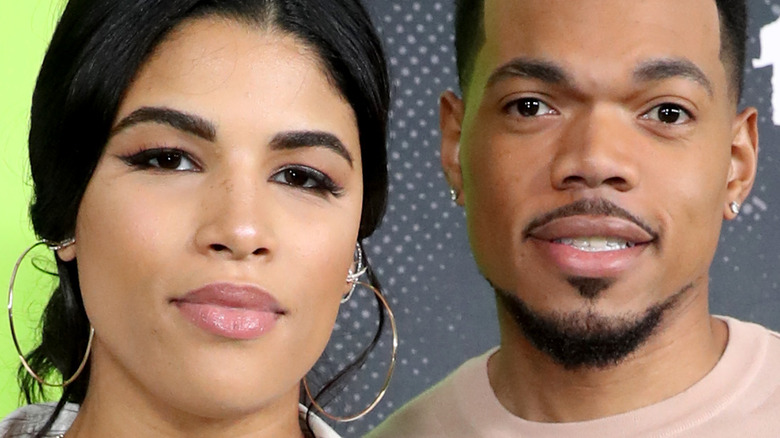 Johnny Nunez/Getty Images
Chance the Rapper was into thrusted the spotlight following the success of his second mixtape, "Acid Rap." However, his third musical attempt, 2016's "Coloring Book," won the Chicago native three Grammy Awards. He has since been featured on three Billboard Hot 100 singles, securing his spot as one of the decade's most groundbreaking MCs.
In addition to Chance's lucrative music career, the rapper has also found love with longtime girlfriend, Kirsten Corley. Corley — who've known each other since childhood — tied the knot in 2019, at a star-studded California ceremony. The "No Problem" rapper gushed over his new bride shortly after their nuptials, and jokingly thanked her for being like his "mama." 
"Marriage is dope cause I get to live with a mama forever. Not my mama, but it damn near feels like it sometimes," he wrote on Instagram. "Thank you bringing Kensli into this world but also for occasionally being a mommy to me." And while Chance has made no secret of his love for Corley, some may still be wondering who the famous wife really is.
Kirsten Corley is a mother, wife, and business owner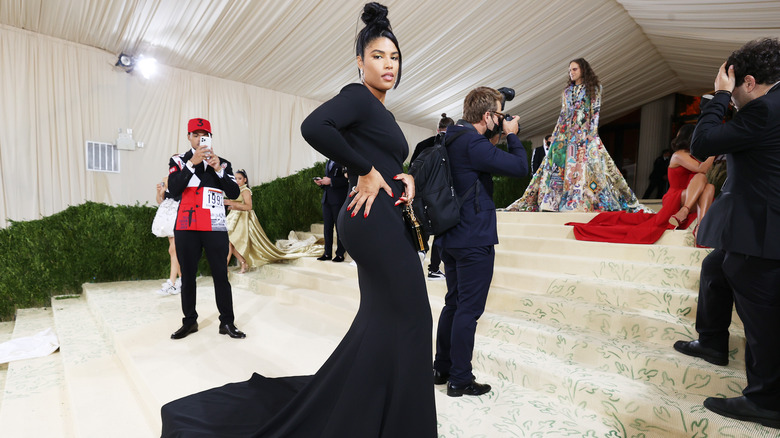 Cindy Ord/mg21/Getty Images
Kirsten Corley is often associated with her marriage to Chance the Rapper, but there is much more to her story. Per her LinkedIn profile, Corley holds a degree in Psychology from DePaul University. However, these days the mother of two is running a children's clothing company named World of BOBY. In June, Corley spoke to Essence about the brand, which she started during the coronavirus pandemic.
"My daughter inspired me to create this collection that would empower her in her own identity and [to] love her skin and her hair," Corley said. "At the very core of what BOBY is, it's really about celebrating our kids being exactly who they are." The entrepreneur went on to reveal that she ultimately plans to open a retail store – which will also serve as a space for other moms to find support and resources.
In addition to her creative passions, Corley is also a former athlete. She even competed in the 2017 Nike Gotta Shine tournament, where she finished in first place.
Kirsten Corley and Chance the Rapper's love is strong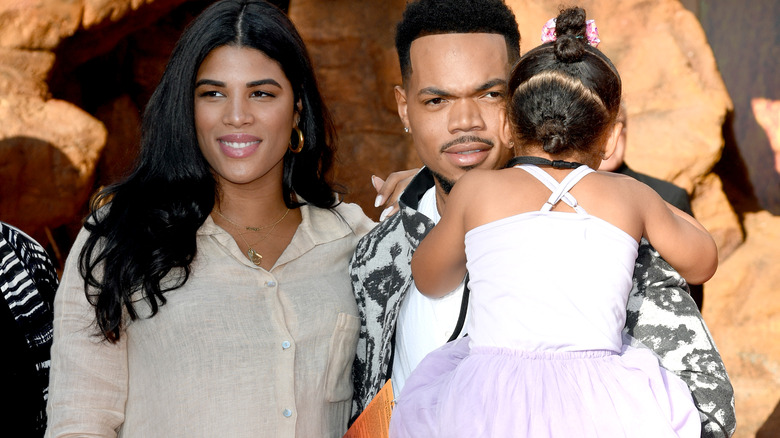 Kevin Winter/Getty Images
Kristen Corley and Chance the Rapper once went through a tumultuous period in their relationship. The couple, who began officially dating in 2013, broke up a year after they welcomed their first child. In February 2016, Corley filed legal documents requesting the artist pay child support, as she was providing primary care for their daughter, Kensli, according to The Chicago Tribune. The messy legal dispute went on for some time; however, the couple came to a resolution in March 2017 and began dating again shortly after.
The rapper proposed a year later, and the two have been together ever since. Chance opened up about the moment he knew he wanted to marry Corley, during a 2019 appearance on "The Ellen DeGeneres Show." "Her daughters love to dance so they did a choreographed dance at this real estate party that I was at when I was nine," he said. "I saw her dancing and I was like, 'Let's get married!'"