The Real Reason William Shatner Has Never Watched Star Trek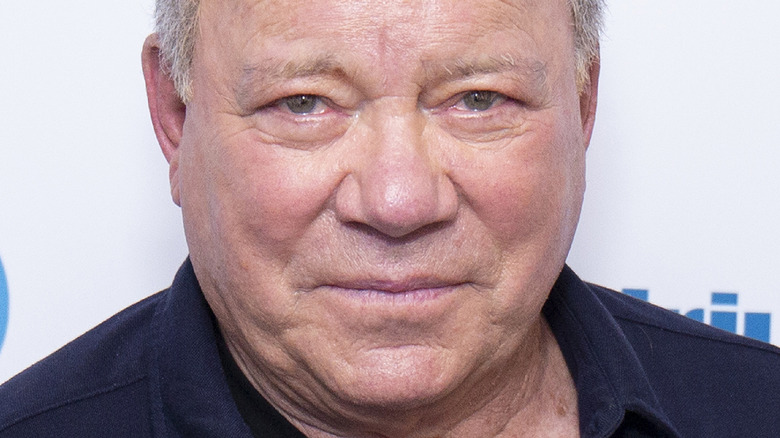 Santiago Felipe/Getty Images
We may receive a commission on purchases made from links.
Iconic actor of film and TV, William Shatner, has spent almost 60 years boldly going where no one has gone before. In fact, that iconic line inspired the title of his 2022 memoir. In 2021, the unabashedly-proud Canadian was proclaimed the oldest person at 90 to ever go into space with his flight aboard Jeff Bezos' Blue Origin spacecraft New Shepard, per Space.com. Shatner's trip to space isn't the only thing proving he has no signs of slowing down at his age. In fact, his love of horses remains strong as he demonstrated his nimble equestrian talents on "CBS Mornings" at 91 astride one of his trusty steeds.
The "Rocket Man" made a name for himself as an actor in his unforgettable roles in projects like "T.J. Hooker," "Boston Legal," and of course, "Star Trek." His legendary role as Captain James T. Kirk in the original Gene Roddenberry series, along with his appearance in seven movies (even directing one of them!) will forever remain the role most associated with his name. While he may often poke fun at himself and Trekkies, including mocking them in an infamous 1986 "Saturday Night Live" sketch to "get a life," he reiterated to Reuters in 2012 that he was "filled with gratitude" for the fans and the franchise that launched his career into the stratosphere.
Despite that, the actor revealed that when it comes to his show exploring the final frontier, he probably wouldn't be able to quote you a single line or even recount a plot point. 
William Shatner has seriously never seen an episode of Star Trek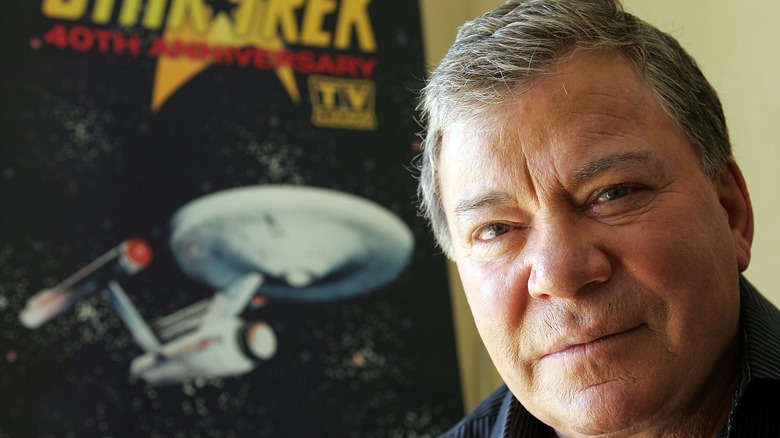 Frazer Harrison/Getty Images
In 2021, the legendary face behind Captain James T. Kirk, William Shatner, revealed to People he had never seen an episode of "Star Trek." "I have never watched 'Star Trek,'" he said. "There are many episodes I don't know, there are some movies I don't know." However, he did end up directing and watching one of the movies, "Star Trek V: The Final Frontier." Shatner went on to explain, "I had to watch that one. But it's all painful because I don't like the way I look and what I do."
Trekkies took to Twitter to express their shock and disbelief. But the "Rescue 911" star has reiterated that he greatly respects the impact of "Star Trek." In fact, he sees the show as a beacon of hope during such trying times. In 2021, he told People TV's "Couch Surfing" that the adventures of the Enterprise were as popular as ever because it seems that humanity is on the "verge of extinction" in the midst of the world's environmental issues.
"'Star Trek' says, 'Hey! We exist 400 years from now and we exist so there's hope,'" he told the outlet. "I think that's what the audience gets — is the hope. That's the message of 'Star Trek' and that's why I think 'Star Trek' is popular."
Star Trek caused William Shatner permanent ear damage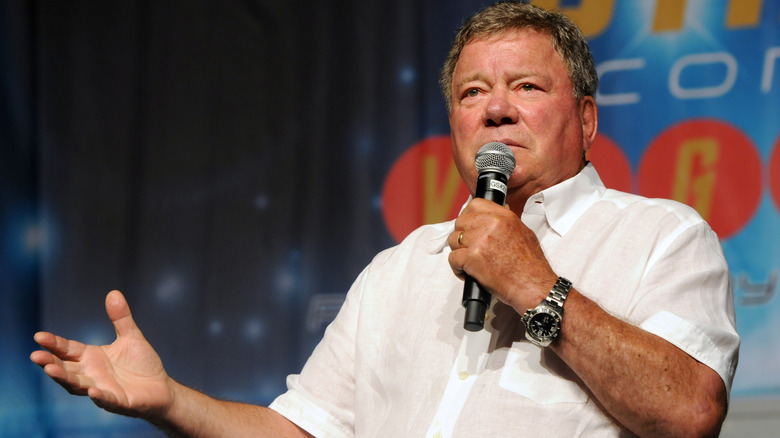 Albert L. Ortega/Getty Images
There could be other reasons why William Shatner finds watching his performance in "Star Trek" and the accompanying movies "painful." While on the set of "Star Trek" in the 1960s, an explosion went off too close to the iconic actor. Years later, he was diagnosed with tinnitus, which causes an ongoing ringing in the ears. According to The Baltimore Sun, Shatner described it as "a radio left on, but just the static. And you can't turn it off." The traumatic memories of that on-set explosion didn't end with the relief of a diagnosis. In 2009, Shatner told The Globe (via Contact Music) that the ringing sometimes caused so much pain, it caused suicide ideation. "I thought I'd go deaf or nuts. I thought of killing myself," he admitted.
There are other personal memories associated with the original "Star Trek" series that Shatner might want to avoid reliving. Most notably, he went through a divorce with his first wife, fellow Canadian actor Gloria Rand, during the filming of the show. The series ran from 1966 to 1969, and their divorce was finalized in 1969, per Closer Weekly.
If you or anyone you know is having suicidal thoughts, please call the National Suicide Prevention Lifeline​ by dialing 988 or by calling 1-800-273-TALK (8255).