James Corden Reportedly Gets Banned From One Of NYC's Top Restaurants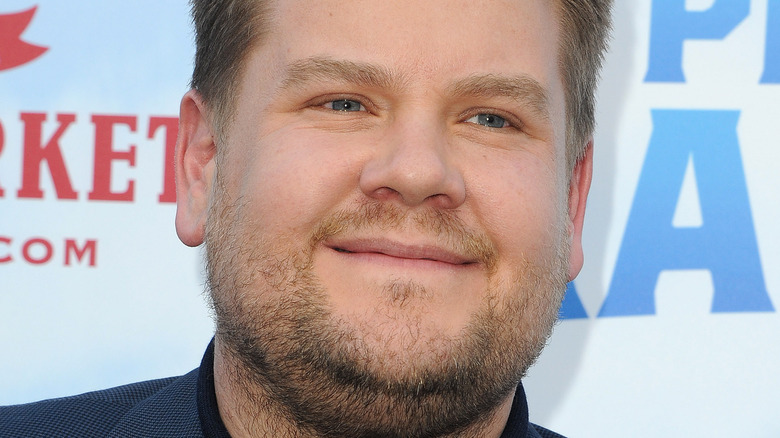 Tinseltown/Shutterstock
James Corden is someone known for making people laugh on late-night television. Yet, Corden's shady side has also seen the light of day more than once, as there is more than just a handful of celebs who can't stand him. Reportedly, he was warned to stay away from the British series, "Hollyoaks," per The Guardian, for some of the things he's said and has offended an entire English town of Sidcup by calling it the "armpit of England," as detailed by Express. If that weren't enough, British chart-topper Lily Allen confessed in 2017 that she felt super uncomfortable while Corden was hitting on her during an interview back in 2008. She tweeted, "No, I wasn't horny for James Cordon either. He came on to me in front of a studio audience; if I'd have shut him down, I would have been labeled cold or up myself or snobbish."
That said, Corden is making headlines for his behavior again, but this time it has nothing to do with soap opera spats, offending British towns, or inappropriate behavior with pop stars. Instead, Corden is getting a lot of heat for how he's been conducting himself at restaurants.
James Corden is banned from eating at this New York City restaurant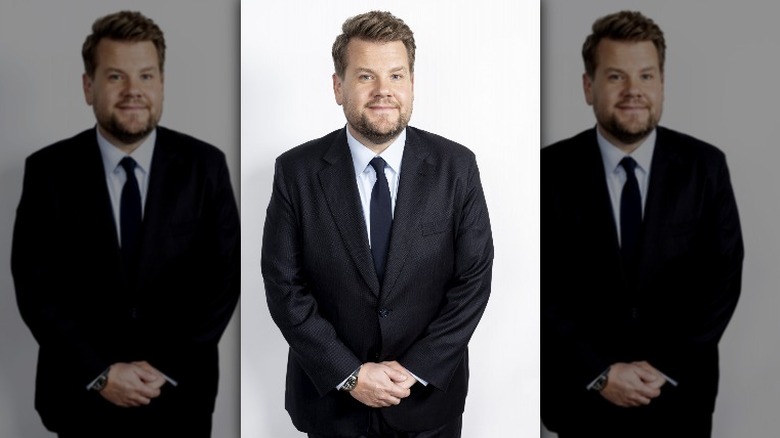 Dave J Hogan/Getty
According to the Daily Mail, New York City restaurant owner Keith McNally has just 86ed James Corden from ever entering his restaurant, Balthazar. McNally called Corden a bully and a "tiny cretin of a man" because of the disrespect he's shown his restaurant staff. Reportedly, Corden didn't find it funny when his wife ordered an egg yolk omelet and found some egg white. He also (reportedly) asked for free drinks after finding a piece of hair in his meal. Not only that, but Corden even threatened to write a nasty Yelp review if his demands weren't met, per the Los Angeles Times. 
Of course, Twitter had a lot to say about the matter online. Some tweeted rather cheekily, "Just spitballing here, but what if we convinced Elon that Mars needs its own chat show? (And that [Corden] should be the first guest on it?)." Another Twitter user wrote, "I hope James Corden is plagued by minor inconveniences for the rest of his days. Nothing egregious, but just enough to permanently ruin his day — like socks that won't stay up and a nose that perpetually runs." Another critic tweeted, "A reminder that the U.K. is not taking James Corden back once he's done with that terrible talk show on your side of the pond." Clearly, it's going to take more than just a few jokes, a perfectly prepared omelet, and a laugh track to fix Corden's reputation.