The Lavish Gift Steven Spielberg Gave Dakota Fanning For Her 21st Birthday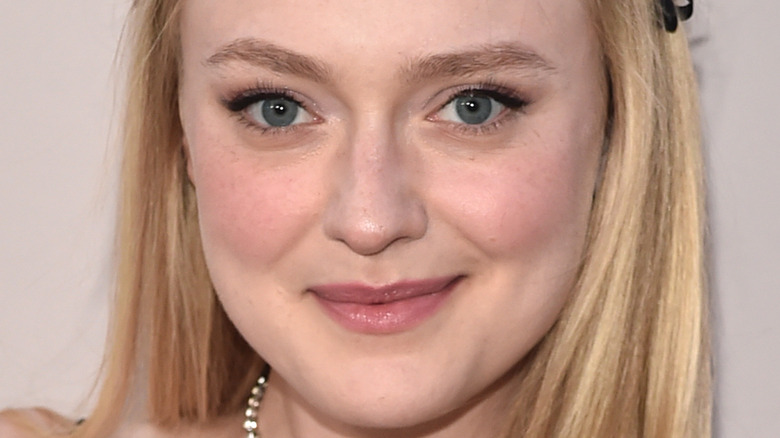 Alberto E. Rodriguez/Getty Images
Starting in the early 2000s and into the early aughts, Dakota Fanning was a leading lady in iconic movies. She started acting around five or so and got her big break in "I Am Sam" opposite Sean Penn. She went on to play lead child acting roles in "Uptown Girls," "The Cat in the Hat," and "Charlotte's Web." Later on, she played Jane in "The Twilight Saga," and Cherie Currie in the Joan Jett biopic, "The Runaways."
In terms of her personal and professional life, Dakota has kept a low profile as of late. She was a cheerleader in high school along with homecoming queen, via People. She then went on to study at New York University. Her equally-famous sister, Elle Fanning, is also headlining a lot of projects recently, and the two seem to have a close relationship. Interestingly enough, though, Dakota's familial relationship with a former director scored her a free trip for her 21st birthday.
Dakota Fanning spent her 21st birthday in Las Vegas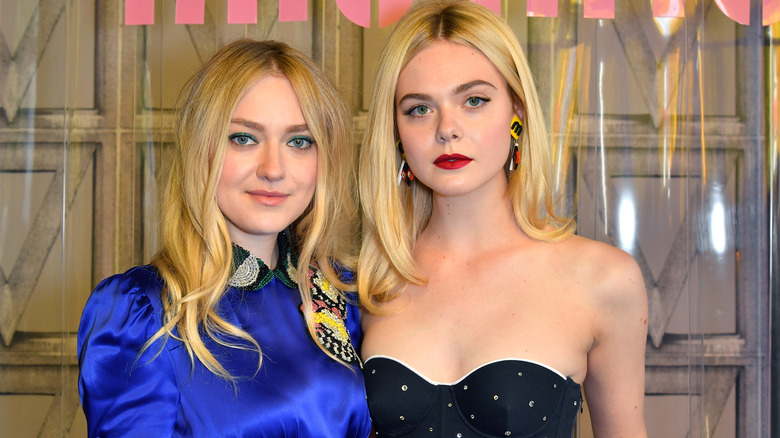 Dominique Charriau/Getty Images
Dakota Fanning turned 21 back in February 2015 and the former child star traveled to Las Vegas a month later for the special occasion, E! News reported. She took her family to go see "America's Got Talent"'s Terry Fator's show. A source said Fanning and her family were fans of Fator's.
As E! News reported, Fanning nor her parents had to pay for this momentous birthday trip — director Steven Spielberg did. "Steven Spielberg had promised Dakota he'd pay for her trip to Vegas for her 21st birthday!" a source said. "It was something he promised when they filmed 'War of the Worlds.' Apparently they've kept in touch and he followed through with his promise. She played Rachel Ferrier, daughter to Tom Cruise's character, Ray Ferrier. The movie, based on H. G. Wells' 1898 novel, is about aliens invading Earth, and Cruise's character has to reunite his kids with their mom during the whole ordeal.
Back to her trip to Las Vegas, Fanning celebrated her 21st birthday in a more public way. She appeared on "Andy Cohen's Watch What Happens Live" that same month and played "Plead The Fifth" with the Cohen. She confirmed that she's still "lifer friends" with Cruise. But she did plead the fifth on a question about what annoys her the most about her friend and "Runaways" co-star Kristen Stewart.
Dakota Fanning and Steven Spielberg have a long working friendship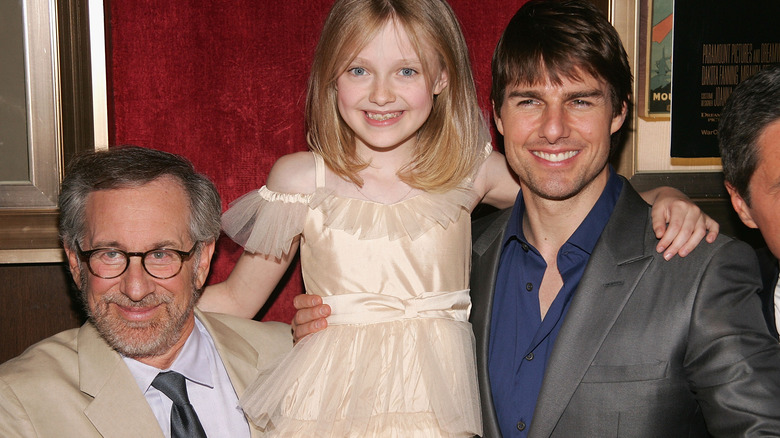 Evan Agostini/Getty Images
Why did Steven Spielberg pay for Dakota Fanning's 21st birthday trip and keep in touch with her all these years later? As the E! News source said, it was a promise he had to keep, of course. But he and Fanning have a working history dating back to 2002 when he cast her in his 2002 sci-fi series "Taken." 
When "War of the Worlds" came around, Spielberg had a really high opinion on how Fanning's acting. "I think we all agree that Dakota Fanning has an incredible and extraordinary gift that thank goodness, she does not question," Spielberg said at a press conference for the movie in 2005, according to ComingSoon.net. "She's unaware of how talented she is and how quickly she understands the situation in a sequence, how quickly she sizes it up, measures it up and how she would really react in a real situation and tells you the truth every time I say 'action.'"
But Fanning didn't just become friends with Cruise on set (who she teased apparently relentlessly while filming). The actor also became close friends with Spielberg's children during the filming of the movie. He said that his kids were "huge fans of hers" and his young daughters would send notes to Fanning, and she'd answer all of the notes. "We had a whole mail service going between my two daughters and Dakota the whole movie," he said. "It was amazing."