A Look Inside Jill Duggar And Tori Roloff's Friendship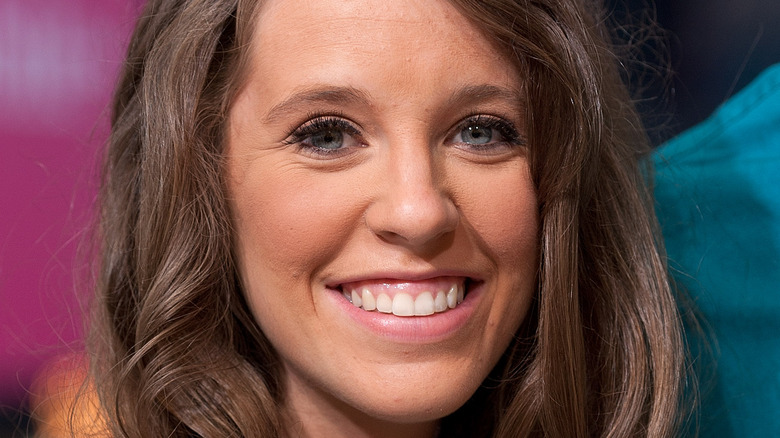 D Dipasupil/Getty Images
Both the Duggar and Roloff families have been featured on TLC and gained fame from their reality television series — the Duggars through "Counting On" and the Roloffs through "Little People, Big World." Although viewers are well aware of the close relationship between the Duggars and the Bates family (who later received their own show on UPtv titled "Bringing Up Bates"), there has been less overlap between the Duggars and the other personalities featured on TLC's various reality series.
Having families slightly different from what might be considered "normal" to viewing audiences seems to be the key to snagging a TLC show. The Duggars were unique because Jim Bob and Michelle had a whopping 19 children. Meanwhile, the Roloffs were special because Matt and Amy Roloff, and one of their sons, Zach Roloff, have dwarfism. This shared label of "different" is perhaps what brought two members of the distinct TLC families together. 
TLC fans were intrigued to discover that Jill Dillard (née Duggar) and Tori Roloff, Zach's wife, appear to have a close friendship, as noted by TV Shows Ace. Let's take a closer look at their relationship.
Jill Dillard and Tori Roloff have a lot in common
Apart from being on TLC, Jill Dillard and Tori Roloff have more similarities than it might seem. Both women are mothers, for starters, and both are religious. As TV Season & Spoilers noted, they were pregnant at the same time with babies they had conceived following pregnancy loss. In Roloff's Instagram post announcing the miscarriage, she quoted a verse from the Bible included on an embroidery hoop in a photograph of her positive pregnancy test. Dillard is similarly religious but appears not to be as conservative in her beliefs as many of the other Duggars (via Showbiz Cheat Sheet); she is no longer as close with her family as she once was, per People.
In August 2021, Dillard and Roloff and their families met up while the Dillards were visiting the Roloffs' home state of Oregon (per Instagram). Dillard shared in her Instagram caption that she, her husband, and their children "grabbed ice cream and chilled with our new friends [Tori Roloff] and [Zach Roloff] around a beach fire complete with s'mores!"
Not everyone is a fan of their friendship
Although the photos Jill Dillard shared online show her and Tori Roloff enjoying each other's company, fans have questioned their relationship. In the comments of one of Roloff's March 2022 Instagram posts, a fan replied to Dillard's comment — suggesting that she was being insincere toward Roloff (via TV Shows Ace). The Instagram user suggested that Dillard was "kissing a**" when she wrote, "Oh my goodness!" with a smiley emoji with hearts on a post of Roloff's son, Jackson.
Nothing more seems to have come of the Instagram comment, however, and there is nothing else to suggest that the friendship between the two women is on the rocks. As of October 2022, the Dillards reside in Oklahoma near its border with Arkansas, as they announced on their official website. The Roloffs, meanwhile, live in Washington state (via The Sun). In this case, the distance between the two families seems to be geographic rather than figurative — and perhaps Dillard and Roloff are too busy with their personal lives to worry about an imaginary TLC-related feud.